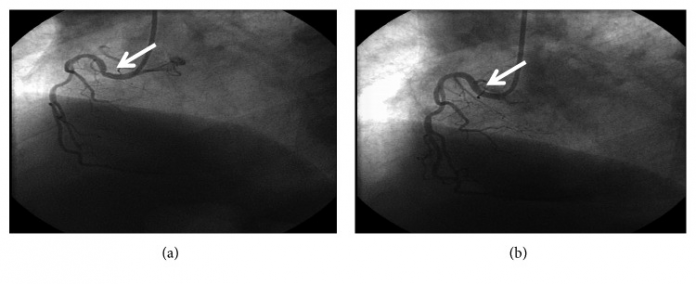 Systemic anaphylaxis is a common and the most dramatic clinical presentation of allergy.
It often presents with cardiac and peripheral vascular symptoms, representing a medical emergency.
Mediators released during anaphylaxis can directly damage the myocardiam, leading to ischemia. This condition is known as Kounis syndrome.
This article describes the case of a 62-year-old male patient with Kounis syndrome that presented secondary to an allergic sensitisation. The patient presented to the emergency department with complaints of chest pain and acute urticaria after he was sting by a wasp on the right shoulder. He had no cardiovascular history or any history of allergies.
On examination, the patient's blood pressure was 90/60 and heart rate 100 b/m. There were no signs of hemodynamic instability. مواقع مراهنات كرة القدم Doctors advised an ECG which showed an elevated ST-T. However, the echocardiogram taken on admission showed normal cavity geometries with mild depression of the left ventricular function with 50% ejection fraction. In addition, akinesia of the lower wall was also evident. Lab work showed an elevated myoglobin, Ck-MB and troponin with presence of basophilia and eosinophilia. ASA
Doctors prescribes the patient ASA 250 mg and sodium heparin 5000 IU/e.v, oral ticagrelor and methylprednisolone for treatment of coronary syndrome and urticaria. The patient's coronary angiography showed significant stenosis of the right proximal coronary artery because of coronary spasm. The stenosis resolved rapidly with administration of isosorbide dinitrate with normalisation of the altered ECG and remission of angina.
The patient was discharged on the third day with a referral to the allergy unit. Skin tests and specific IgE revealed sensitisation to wasp venom. Doctors administered immunotherapy for wasp venom.
References
Kounis Syndrome as First Manifestation of Allergic Sensitization https://www.ncbi.nlm.nih.gov/pmc/articles/PMC6614985/