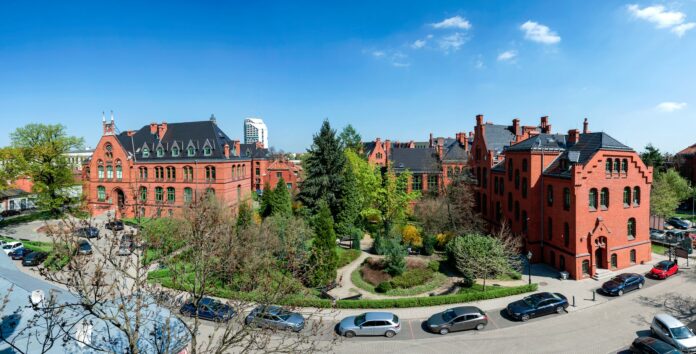 Pursuing medicine and dentistry in a university with world-recognized achievements is not only inspiring and motivating but also enthralling at the same time. Becoming a part of an institute that produced doctors who performed first open-heart surgery and first kidney transplant in Poland, revitalizes the passion of a medical student for medicine and dentistry.
The achiever was Professor Dr. Wiktor Bross who is alumni of Wroclaw Medical University. This medical university does not compromise in building clinical skills and providing apt medical education. By the time you graduate, you are equipped with all modern and advanced tools to begin your career as a doctor.
Wroclaw Medical University possesses a rich historical background. Its existence dates back to 1811 when two medical universities, Wroclaw's Leopoldine Academy and Frankfurt's Viadrina, merged. However, the physical existence of both institutes maintained individuality till 1950 when a new university was built to bring the now-integrated institutes into the premises of one campus. After attaining the new identity, Wroclaw Medical University began working on the venture of achievements and developments. The faculty worked in all dimensions focusing on academic, scientific, and clinical activities.
The university soon achieved remarkable highlights. On February 12, 1958, Professor Wiktor Bross performed the first open-heart surgery in Poland, and on March 31, 1966, the first kidney transplantation from a living donor. In the sixties and seventies, the Third Department of Surgery in Poland was inaugurated. Prof. Zdzisław Jeziora, who specialized in oesophageal surgery, commenced the involvement of the department and soon became well-known for their contributions to surgery in Poland.
Wroclaw Medical University published several research papers on microbiology, biochemistry, and enzymology, spatial electrocardiography, bacteriology, pathology of pregnancy and fetus, experimental surgery, the chemistry of drugs which are cited by authentic medical platforms. These research papers by Wroclaw Medical University have been awarded state prizes. This university continues to maintain its achievements by investing more time and effort into research.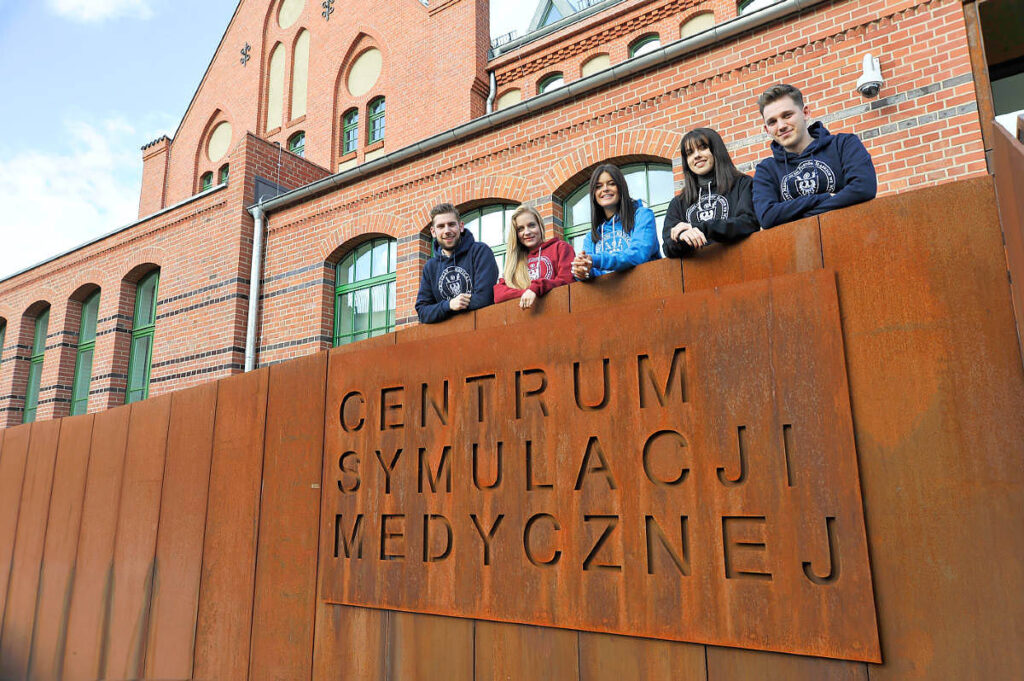 Nowadays, the university aims to publish important research in the field of medicine, pharmacy, and health studies. These researches are very likely to introduce more interventions in the region for protection and maintenance to improve the status of health and lifestyle.
Wroclaw Medical University has 10 fields of study; Medicine, Dentistry, Pharmacy, Medical Analysis, Dietetics, Emergency Medicine, Physiotherapy, Nursing, Obstetrics and Public Health. All faculties contribute effectively to the achievements of this university. The faculties together under the medical board construct a competitive syllabus in a facilitated environment to aid every medical student excel. This makes Wroclaw Medical University one of the best medical universities in Poland. It also proves to be the largest center of specialist treatment for patients from the Lower Silesia, Opole, and Lubusz regions.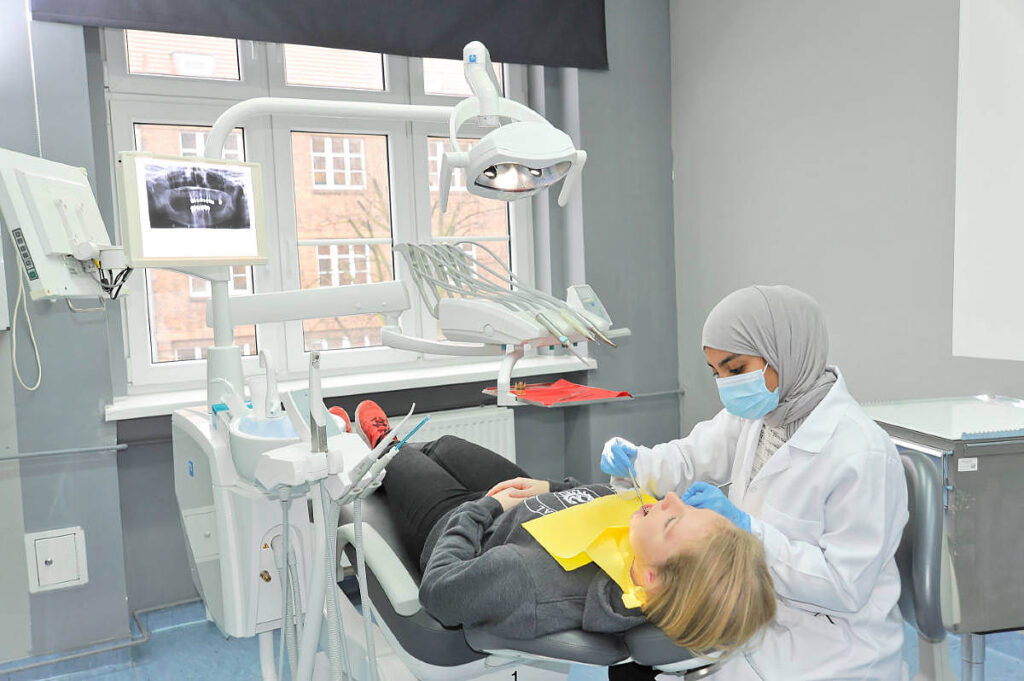 Wroclaw Medical University only provided academics in Polish until 2003 when the authoritative body of the university decided to expand the medical education to English speakers. This incentive made the idea of permitting foreigners to study medicine and dentistry possible. Now, not only Polish students but also students from across the world can apply for fields at Wroclaw University and pursue their passion.
There are a total of 932 foreigners enrolled for studies of medicine and dentistry. Most of the foreigner students belong to Germany mainly while others include Scandinavia, Canada, USA, the United Kingdom, Ireland, France, RSA, and Saudi Arabia. Students can apply directly or through institutes which cooperate with Wroclaw Medical University. These institutes include:
SLF Wrocław – The Swedish Medical Association, Wrocław
EMISA – The Emergency Medicine International Students' Association
ANSA – Assocation of Norwegian Students Abroad
IFMSA WROCLAW – International association of medical students

The English program of medicine consists of six successive academic years of medical, preclinical, and clinical studies. It is adapted to the common European program, in keeping with the European admission standards for medical education. Part I of the study, the preclinical, or theoretical, two years at the medical school, is devoted to medical chemistry, biophysics, biology, anatomy, histology, embryology, genetics, immunology, and some others. Part II of the study, the clinical four years, starts in the third year with pathology, pathophysiology, pharmacology, microbiology, introduction to medicine, pediatrics, and surgery.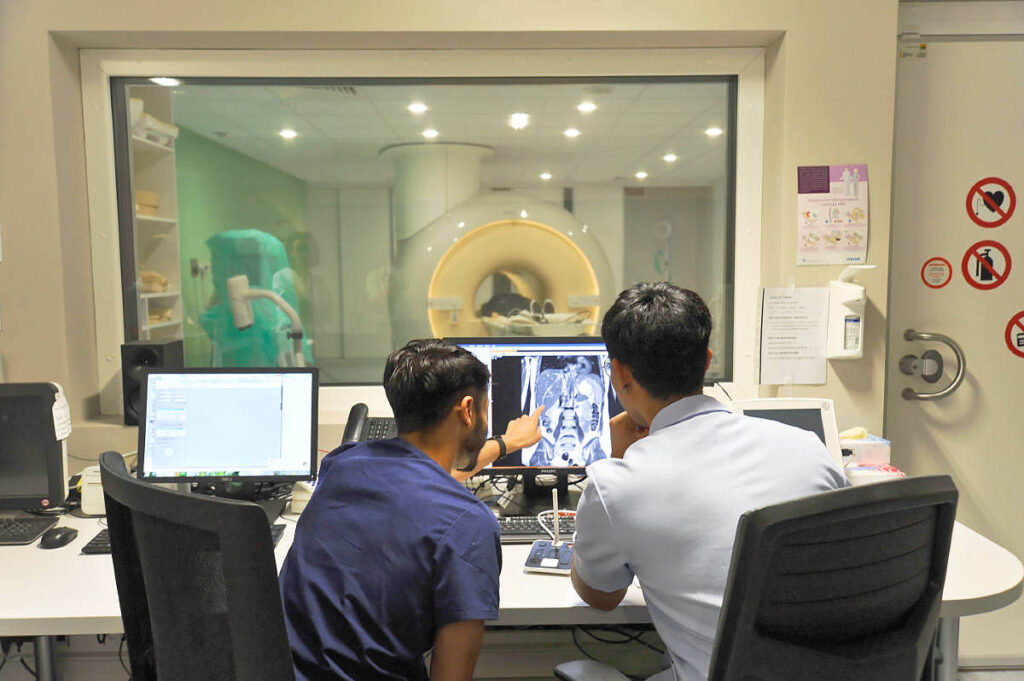 The whole medical spectrum of clinical sciences is covered by the end of the sixth year. After successfully completing six years and after having passed all the prescribed examinations, the student receives a diploma that entitles a graduate student to receive postgraduate training and to take the state doctor's exam. According to the latest data, the USMLE pass rate of Wroclaw Medical University graduates in USMLE Step I is 80%.
Being one of the most recognized medical universities in Poland, the authoritative body encourages student-run organizations. There are almost 140 student organizations operating at Wroclaw Medical University. These organizations are open for every student irrespective of nationality, race, religious and political opinion. All organizations aim to develop scientific, artistic and sports skills and also act on the behalf of the community. These well-communicating and cooperating organizations include:
• The Student Council and English Division Student Council
• The "Pearl" Sailing Club
• IFMSA Poland – the Polish branch of the International Federation of Medical Students Associations
• Polish Stomatology Students Association
• Student Laboratory Diagnosticians Society
• Polish Pharmacy Students Association
• Student Scientific Society
• Student Scientific Club (dedicated to English speaking students)
• Sports Club with a few dozen sections dedicated to different disciplines
• Medici Cantantes Choir
•Wroclaw Medical University Orchestra
Wroclaw Medical University stands as one of the top medical universities in Poland. Come to Wroclaw to pursue your passion!
MEDizzy brings a series where you can find an ideal medical university. We brief you about every aspect of a medical university so you can gauge your options and decide which medical university suits you the best. The latest edition of the MEDizzy series covers the Wroclaw Medical University.