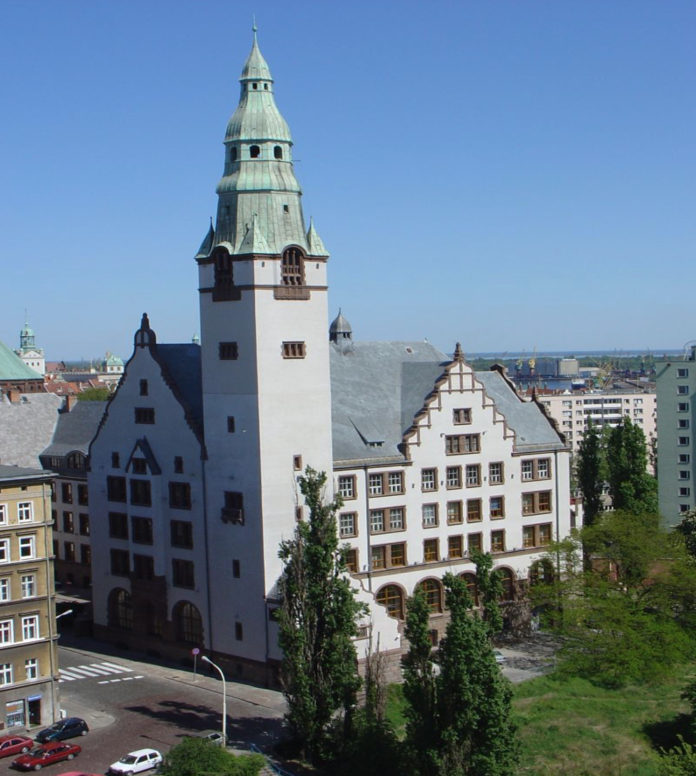 People who aspire to become a doctor choose a medical university which coincides with their personality. Medical studies take most of the day leaving a few hours to relax and enjoy. In a routine, where a medical student finds a couple of study-free hours for themselves, wouldn't you prefer a medical university in a city that offers energetic, nostalgic and recreational opportunities for your leisure?
Pomeranian Medical University in Szczecin is a medical university which fulfills academic and extra-curricular demands of a medical student. Szczecin is the capital of West Pomeranian Voivodeship and also the third largest city of Poland with ¼ of the territory under water. The social, cultural and recreational facilities in Szczecin give a medical student the opportunity to re-energize the potential to study and achieve. Pursue your dream and become a doctor at Pomeranian Medical University in Szczecin!
In 1948, state-owned Pomeranian Medical University in Szczecin came into being. This university offers studies in 17 different fields in 3 faculties: Faculty of Medicine and Dentistry, Faculty of Health Sciences, Faculty of Medical Biotechnology and Laboratory Medicine. Since 1996 and 2006, PMU offers studies in the Polish language at all three levels: first cycle (bachelor), second cycle (master), and third cycle (PhD). Students can avail the degree of masters for medicine and dentistry only both in Polish and English language.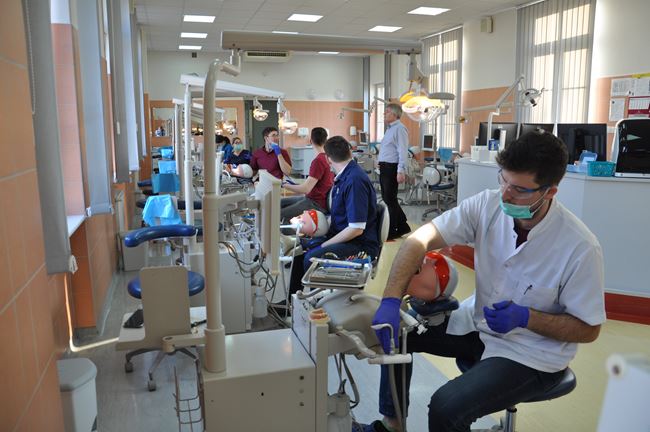 PMU believes in dedicatedly delivering medical education to medical students. This belief unlocked remarkable achievements for PMU.
In 2020, Perspektywy national ranking announced PMU among the top ten medical universities of Szczecin.
PMU is the second top-rated medical university in Poland.
PMU took first place in the category of Innovation and Scientific Effectiveness among 90 Polish universities.
PMU took second place in Scientific Potential among 90 Polish universities.
PMU took third place in the category of Publications among 90 Polish universities.
Pomeranian Medical University in Szczecin provides the same clinical and theoretical courses to English and Polish students. At PMU, most of the students come to English Program from about 30 different countries mainly from Norway, Sweden, Denmark, Germany but also from Finland, Faroe Islands, Canada, USA, Egypt, Israel, Syria, Iraq, Ghana, or Australia. After 6 years of studying medicine or 5 years of studying dentistry, the caliber of opportunities for both international English and local Polish students is equal as they follow the same curriculum and clinical exposure.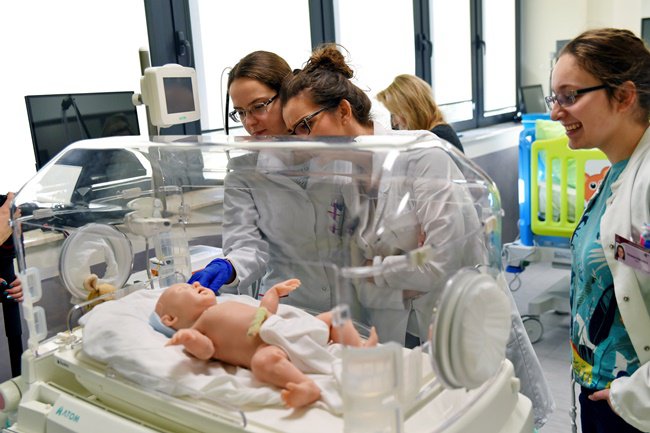 In PMU there are 1266 students on Polish program and 454 students in the English program at medical major. Every year, PMU offers 105 seats at medical major for international English speaking persons. More than 650 students have successfully graduated from the medical faculty of PMU. Apart from providing excellent medical education to the Polish and English medical students, PMU ensures to extend training and counseling sessions to help the future-doctors work confidently.
At Pomeranian Medical University in Szczecin, medical education at its finest is the prime priority. Educators in the panel of PMU mutually agree on a standardized pattern of syllabus which equips the students to comprehend. The syllabus includes lectures, seminars, phantom practical classes, clinical exercises with patients, and simulation techniques to grasp pre-clinical general medical and clinical expertise.
PMU also encourages medical students to participate in Erasmus+ exchange program in Germany, France, Italy or Spain. Medical education and exchange programs aid a medical student to develop communication skills, quick acceptance and stability to the new culture and diverse environment.
Pomeranian Medical University in Szczecin facilitates and encourages medical students to actively participate in research. Research is a significant domain in the area of medicine and dentistry where we don't want our students to lack therefore we ensure their participation in research and publishing. The faculty of medicine and dentistry is devoted to the students at PMU therefore, they guide and supervise the students during their research. Every year one or two alumni are awarded by the Scientific Students' Association for their active participation in conferences or article writing.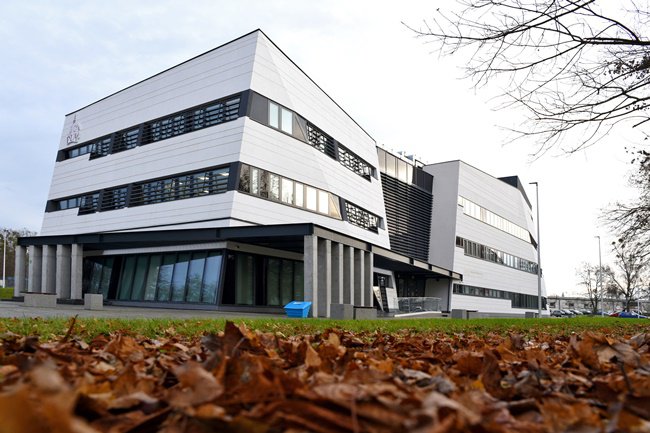 According to EU law, State Medical Examination is a basic and important exam conducted to gauge the theoretical and clinical skills of future doctors. Keeping in mind the significance of this exam, PMU implements a specific course during the clinical years to prepare the students for the State Medical Examination. In the 6th year of the degree, the medical students participate in workshops and preliminary examinations which simulate the real exam. PMU aids a medical student at its finest.
Similarly, Pomeranian Medical University in Szczecin offers "summer practical training". In this training, medical students complete 120 hours yearly in comprehending and practicing the clinical necessities and tutorials in their home countries.
In the 6th academic year, Pomeranian Medical University in Szczecin offers yearly recruitment for the 6th Practical Year Abroad Project. In this project, final year students practice clinical training for 30 weeks in hospital settings. 30 weeks are divided in 8 medical fields;
• Internal Medicine
• Paediatrics
• Surgery
• Gynecology and Obstetrics
• Psychiatry
• Emergency Medicine
• Family Medicine
• 6 weeks of the specialty/discipline chosen by the student
Pomeranian Medical University in Szczecin aims to facilitate their medical students to complete their whole 6th practical year training in world-recognized hospitals. Currently, PUM has agreements for the whole 6th practical year abroad with hospitals in Germany and Finland, but still negotiating with other hospitals in different counties in EU.
Read more about Pomeranian Medical University in Szczecin here