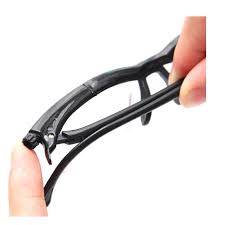 Do you own a pair of spectacles for near vision and another to see distant objects?
Or you have bifocal spectacles that have a lower part of the lens for near vision and upper part for the distant vision?
Although the idea of owning two pairs of glasses, each for a different purpose, doesn't sound awful; practically, it is not easy to step out each time with two specs and constantly removing one and wearing the other.
When human eyes age above 40 years, their muscles start to lose the accommodative power. The power of accommodation is what gives eyes the ability to look a far way object immediately after a nearby object. The eyes can accommodate this quick. But with age, this power is weakened. Consequently, both the far- and the near-vision gets affected.
The eyes may be weak even before reaching the age of 40. According to the World Health Organization record till 2004 around 153 million people were visually impaired due to refractive errors. So it is not only the 40+ who are affected. Some struggle seeing nearby objects while others get a blurry vision while reading or seeing something at a distance, but this gets worse with age.
The cost of the vision test and spectacles add to the hassle.
With ProperFocus, there is some good news for the ones struggling with the vision. This technology has revolutionized the whole concept. With ProperFocus, a person can self-adjust according to the visual deficit. There are small dials on the sides of the lenses with which a person can magnify while seeing a nearby object and can also adjust to see distant objects.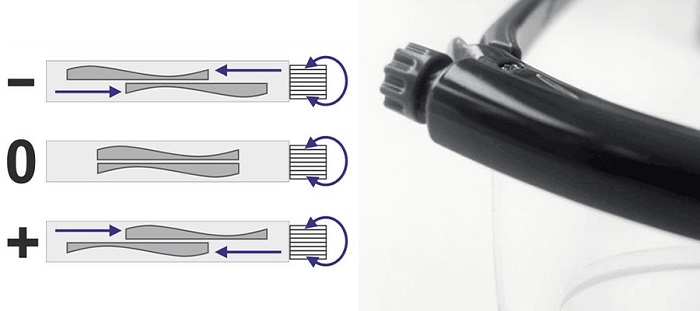 These affordable and adjustable glasses take seconds to give customized vision correction. With scratch-resistant glass and the adjustable nose pads, the glasses are comfortable to wear for longer durations. The lenses are shock-resistant too.
Do they have designs for both genders?
ProperFocus™ has unisex designs that are suitable for any age group.
Does the glass protect from UV light?
Yes, the glasses have been designed to protect against UV light and the blue screen light too.
Is the optical prescription needed?
The prescription is optional. Either the wearer can sacrifice some time to adjust the power/magnification using the dials till a clear vision is attained, or the user can take the ProperFocus glasses to the optometrist for the first time to get the power adjusted.
With the ever-growing technology, much more is on the horizon for making life easier for those with visual deficits!