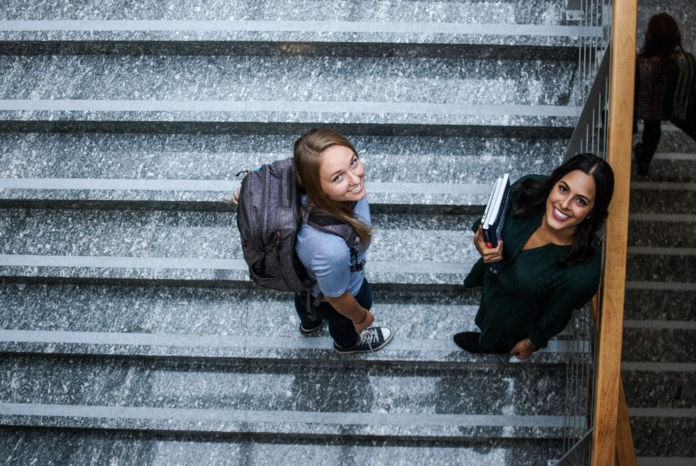 Today, more than ever, what people need most is the application of their reformative skills to things that necessitate the survival of themselves and others. The ability to convert facts into logic, freewill into purpose, conscience into the decision, and historical experience into a design for a sane world. This must sound like a daunting requisite, but not until you walk the heart of Europe in the city of Poznan, entrancing education, culture, and business. Fetching talented and ambitious people from around the world and offering developmental opportunities in a comforting environment.
Poznan reverberates with life and diversity, and so does the Poznan University of Medical Sciences, contributing to incredible energy, education, culture, and entertainment. With its foundation laid in 1919 as the University of Poznan, the medical faculty established in 1920 shortly followed by dentistry and pharmacy departments, making them one of the most experienced and well informed in the field of medicine with over a hundred years of expertise. PUMS launched its medical programs in English in 1993 and has been providing a 6 years program in Medicine, 6 years program in Pharmacy, 5 years program in Dentistry, and 5 years Physiotherapy MSc program. All being available for graduates and undergraduates.
PUMS currently has 7260 enrolled students, hosting 958 international students, and over 2000 alumni, 929 administrative personnel, and 1482 academic staff, including 200 highly qualified professors, majority having PhD and are the members of international scientific societies and committees as renowned specialists in their fields as well as national expert consultants.
From the first dawn of medical science to the present moment, not a single correct idea has ever emanated through conjecture alone, hence there is no short road to knowledge. Therefore, PUMS emphasizes a practical approach towards teaching. Students of all programs rotate through different wards – at the patients' bedside in six hospitals running in association with PUMS – right after the foundation years of the program. Small groups of students are enabled communication with tutor-doctors as well as patients, dispensing students with irreplaceable hands-on experience in working with patients, their families and other members of the team. Inculcating the skills of conducting interviews with patients, carrying out basic procedures and assisting in surgeries. The students further augment their clinical reasoning skills in seminars where they discuss cases and obtain feedback.
Since the purpose of education is to develop us to the fullest that is inside us, the programs' curricula are tailor-made for the students. So, they could become leaders inside out in their professional fields, therefore, medical students are given the prospect in country of their preference by devoting one semester to elective clinical rotations at PUMS or any teaching hospital abroad. As a member institute of AAMC's Visiting Students Learning Opportunities, PUMS facilitates your electives abroad whether you decide to take those in US, Canada or other partner institutions around the world. In cooperation with Kaplan, Inc. Kaplan Basic Science Review Course, a key competitive advantage, with exceptional resources: outstanding visiting professors, online videos, question banks, and mock tests etc. are provided, all without extra fees. If you wish to embark on a medical journey with a well-established, respected and reputed institution of international standards, you would be putting your trust in the rights hands if you choose PUMS. To advocate this statement, PUMS reflects high success rate in medical licensing exams and employability, with:
90.5% USMLE Step 1 first-attempt passing rate;
88.1% USMLE Step 2CK first-attempt passing rate;
71.4% USMLE Step 2CS first-attempt passing rate;
Residency match rate in the USA and Canada: 2018: 50%, 2019: 67%, 2020: 42%
No. 1 in LEK Polish Medical Licensing Examination results,
90% overall passing rate for medical licensing exams in Taiwan;
96% overall passing rate for dental licensing exams in Taiwan.
DDS students can dynamically partake in University-Run Dental Outpatient Clinic and can learn through up-to-date available education tools with the dentists and the clinics equipped with contemporary diagnostic devices, and get acquainted with modern dentistry. قوانين لعبة بوكر Moreover, Mock OSCE type examinations concoct them better for future licensing examinations.
Pharm D curriculum is designed according to standards and guidelines of the US Accreditation Council for Pharmacy Education (ACPE). Students can also take a 6 week training in a specialized clinical setting with one of the best pharmaceutical colleges in the US, the University of Kentucky.
The physiotherapy program is based on European Professional Teaching Guidelines and is taught in a teamwork-based model: patient-doctor-physiotherapist. The program offers four specialty pathways: Neurological, Orthopedic, Sports, and Science. PUMS partnership with top companies brings you the opportunity to acquire different models of professional work. Additionally, FIFA accredited sports clinic gives insights into the rehabilitation process of professional athletes. Post-grad skills are included in the program so you can gain the competency of masters in a 5 years program right after your high/secondary school.
PUMS pioneers in Medical Simulation Education in the country. A whole building is devoted to medical simulation and standardized patients so the skills of the students could additionally be progressed, with:
8 high fidelity simulation rooms with Control Rooms and Briefing Rooms; Operating Room, 2 Intensive Care Units, Emergency Room, Ambulance, baby delivery room and 2 nursing stations,
6 low fidelity simulation labs for ALS, BLS, technical skills, clinical skills, surgical skills and virtual reality training,
10 teaching rooms for standardized patients practice, nursing skills, obstetrics and OSCE exams,
60 dental work stations with model patients and latest equipment for preclinical education,
18 state-of-the-art dental clinical units,
Active member of SESAM: society of simulation in Europe and executive organizer of the European SimOlympics competition.
Students could adorn their professionalism with research papers and articles by actively participating in English Students' Research Association (ESRA), run by students to help students, and Student Scientific Society (STN), which is a network of scientific students interest group mentored by professors that are connoisseurs in corresponding fields.
University library is home to a huge collection of books, journals, and media and has access to a vast selection of online databases and learning tools. It houses a main library, an electronic library, study rooms, clinical skills practice rooms, and Sono Ultrasound practice rooms.
Since the human body tends to move in the direction of its expectations, it is important that an attitude of confidence and determination is imparted in students; this necessitates a healthy mind and body for which PUMS offers athletics and fitness facilities in at least 20 disciplines. مراهنات رياضية The sports teams magnificently compete in national academic competitions each year. In addition, students' activity clubs for yoga, jogging and fitness are also active.
How can we forget about students' accommodation and living costs when both are awe-strikingly contradictory to each other. PUMS has four dormitories equipped with all facilities, located within walking/biking distance from university hospitals, teaching and sports facilities, library and downtown. Protected by campus security and supported by English Language Resident Advisor team. All of this costs the least as compared to the rest of Europe.
After learning about everything that PUMS marvels at and that, they not only provide international students with a supportive and fostered environment but faculty, psychologist and advisors also mentor them in adjusting at Poznan and make them feel at home, what keeps you distant from your new home?
Want to study at PUMS?? Learn more here