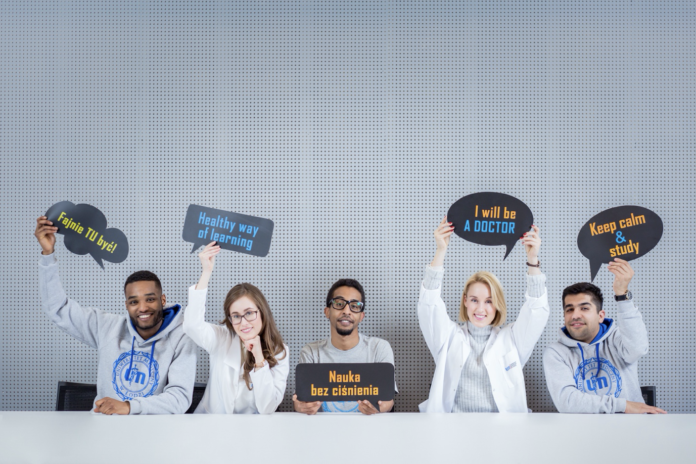 Are you an international student interested in a career in medicine? Would you like to pursue your passion in a country full of natural beauty? Look no further as the Medical University of Lodz in Poland offers a once in a lifetime experience for international medical students.
Located in the heart of Europe, the Medical University of Lodz (MUL) offers a multicultural environment for students around the world. Approximately 900 foreign students from across 68 countries attend the university. Students come from all over the world: Europe, the Middle East, Africa, North America, and the Far East such as India, Pakistan, and Malaysia. With over 75 years of tradition in medical education, the institution is known for its student-friendly environment.
In 2002 the civilian Medical Academy of Lodz and the Military Medical Academy merged to form the Medical University of Lodz. The merger allowed teaching medical staff from both academies to bring over their years of experience. The university offers programs such as medicine, dentistry, pharmacy, nursing, and many more. More than 9,500 students are currently attending the medical and dental programs. The university initiated medical teaching in English in the year 2003/2004.
The Medical program in English is designed for high school/secondary school graduates. It aims to create well-qualified medical professionals with excellent clinical skills, the ability to conduct scientific research and provide a treatment based on a human approach. For the first 3 years of the program, students are exposed to basic pre-clinical subjects. These include anatomy, medical chemistry, biology, biophysics, physiology, histology, microbiology, pathomorphology, pharmacology, and much more. The next three years focus on exposing students to clinical subjects and clinical rotations.
Similar to the MD program, the Dentistry program in English is also a full-time study program. It focuses on preclinical courses for the first 2 years. Clinical courses are taught over the rest of the three years of the dental program. These include conservative dentistry, pediatric dentistry, endodontics, orthodontics, prosthetics, periodontology, oral and maxillofacial surgery. Moreover, the state-of-the-art Dentistry teaching center is equipped with 3 simulation rooms, 50 phantom units, and 13 dental units. The simulation rooms allow students to gain practical skills for clinical procedures.
Most classes are held at the Clinical and Didactic Centre (CKD); a huge ultra-modern complex with a capacity of 2500 students. Within the CKD is The Medical Simulation Center (CSM). It consists of a hospital emergency department, intensive care unit, operating rooms, labour and maternity rooms, and technical skills training rooms. Thus, allowing students and medical teams to train for different specializations and how to provide medical care to future patients.
Not only is MUL the largest state-owned medical university, but also a leading research center in Poland. Most students work with professors and researchers and get the opportunity to publish joint studies together. Moreover, the combination of a good research base, simulation centers, well-stocked libraries, and hospitals provide students with endless possibilities in the field of research. Moreover, the presence of multiple Student Research Clubs allows students to work on individual or team-based projects.
The Physical Education and Sports Centre is equipped with sport halls and a swimming pool. Students have the option to immerse themselves in a wide array of sports; ranging from Nordic walking to judo.
Along with multiple curricular and extracurricular activities, every year the university offers students to complete their summer training within Poland or another country.
Both the medical and dental programs at MUL are recognized by the Educational Commission for ForeignMedical Graduates (ECFMG). Thus, graduated students are eligible to pursue a medical career in the USA and Canada; that is, sit board exams and apply for residency and license. Moreover, students at the institution start preparing for their USMLE exams while still in university, and fare extremely well. Last year the passing rate for first attempt at both USMLE Step 1 and Step 2 (CS) was 100%. Whereas, for USMLE Step 2 (CK) the passing rate was 85.7%.
However, the rich academic environment is not the only plus point of the institution. It also provides international students with a supportive and nurturing environment. Each student is assigned an administrative and academic coordinator that supports them throughout their studies. Moreover, a student mentor helps first-year students adjust to life at campus.
So, what are you waiting for? Apply today