Dr. Matthew Harb is an Orthopedic Surgeon who reconstructs the human body. Early on he had an appetite for engineering and helping others. Through his training, he was fascinated with the anatomy and construction of the human body. During his early years of schooling, he was enrolled in an engineering preparation program where he loved building and creating. From there his passion grew towards helping others and he sought out a field in medicine that could accomplish both of his goals: Orthopedic Surgery.
Dr. Harb believes that medical school mainly focuses on internal medicine and primary care. Medical students do not receive sufficient exposure to specialties and subspecialties. This results in confusion and trouble when making a decision for their career. In medical school, despite being busy, Dr. Harb took some time out of his day to explore the field of orthopedics. Moreover, he was involved in multiple orthopedics-oriented researches that, he confirms, were helpful in selecting the perfect specialty for himself. Ultimately, he decided orthopedics is the best blend of medicine and hands-on surgical operations for rebuilding a body.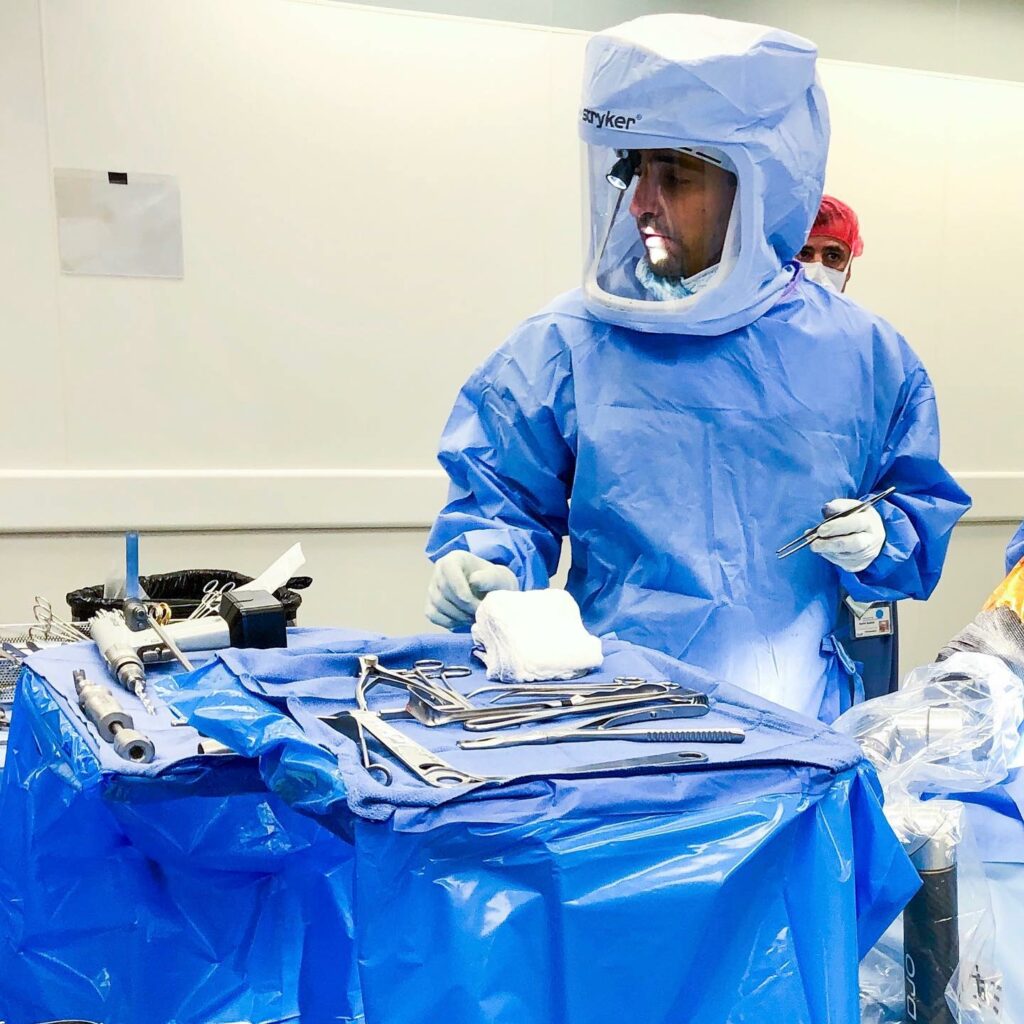 Hip & Knee Replacement Surgeon
Dr. Matthew Harb is an orthopedic surgeon who specializes in hip and knee replacement and reconstruction. He received his medical education from Louisiana State University, LA. He completed his residency at the State University of New York and fellowship at the University of Virginia. His areas of expertise include direct anterior hip replacement, partial and total knee replacement, minimally invasive muscle-sparing joint replacement, computer-navigated joint replacement, complex revision hip and knee surgery, dysplastic hip and knee surgery, and outpatient joint replacement. Dr. Harb is associated with the American Board of Orthopedic Surgery, the American Association of Hip & Knee Surgeons, and the Alpha Omega Alpha Honor Medical Society. Today, he serves as a remarkable and passionate hip and knee replacement surgeon in Washington, DC. He was awarded the Nathan Bernstein Scholarship Award for Clinical Excellence as well as the Gold Humanism Award for excellence in humanism and teaching.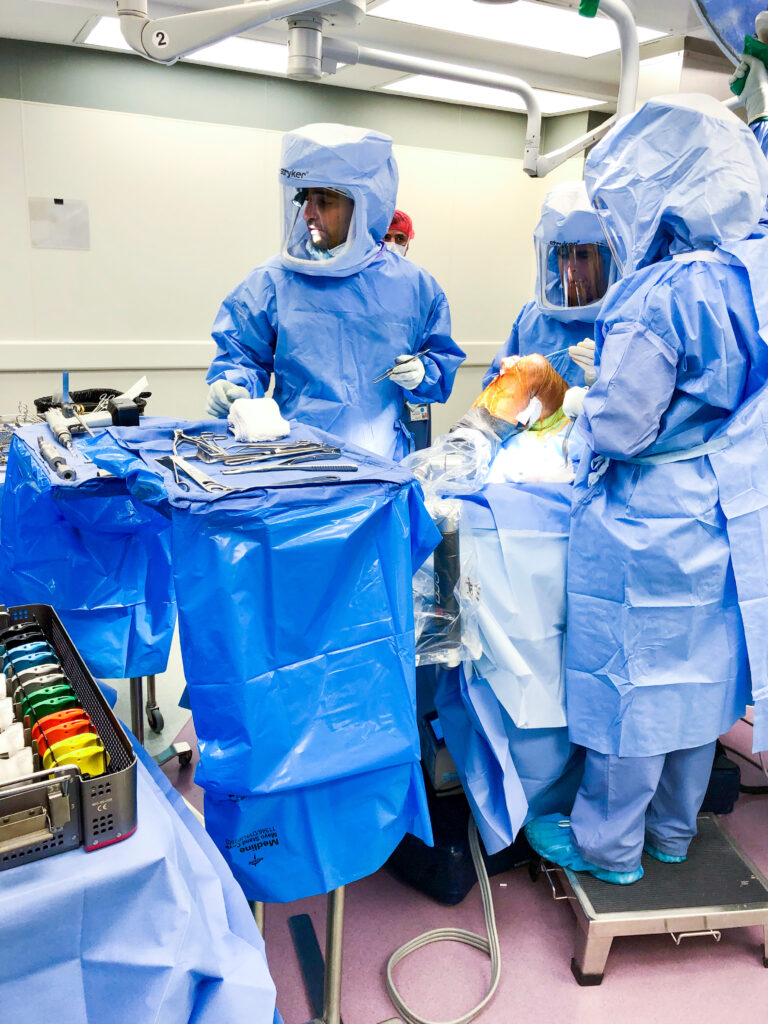 Sense of Achievement: Acute recovery from orthopedic surgery
According to Dr. Harb, in the USA medicine can be quite difficult and, in some aspects, it can become unrewarding. Medical practitioners are at risk of medical malpractice lawsuits. This takes away the reason why a person goes into medicine. Many people choose medicine because they want to help others in need. Practices like electronic medical records are the bureaucracy of medicine. This takes away the gist of practicing medicine. Despite this, Dr. Harb maintains an undying passion for his field.
The best part of orthopaedic surgery is that it is hands-on. Dr. Matthew Harb always has Plans A, B, and C ready for every surgery. His every move is cleanly calculated as he aims to provide the best outcomes for the patients. He knows when to switch to the next plan in case something goes wrong!
Personal-professional Balance
Dr. Matthew Harb encourages young medical students and doctors to create a balance between personal and professional life. Whenever you go into medicine, you need a balance. In residency, you are consumed with getting the best marks and gaining the maximum information. Everything comes at you all at once. Sometimes you need to take a step back and realize there are things other than medicine as well.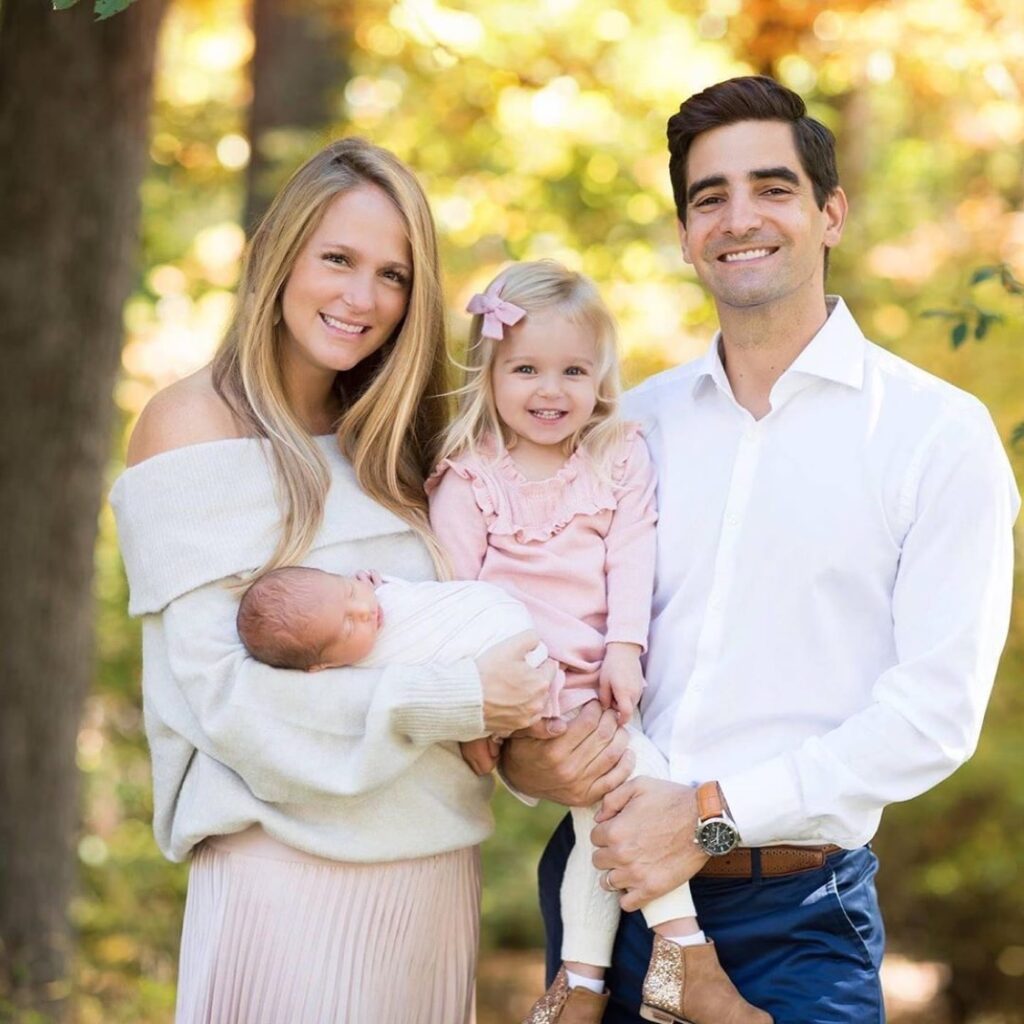 Dr. Harb got married in his fourth year of residency. He speaks about his beautiful wife and children with love. He also gives a reality check to everyone in their career-making years: at this stage, everyone wants to excel in their specialties, but at the same time we need to build families. After a long exhausting day, you can derive fulfillment and enjoyment by spending time with family and creating moments that your children will remember.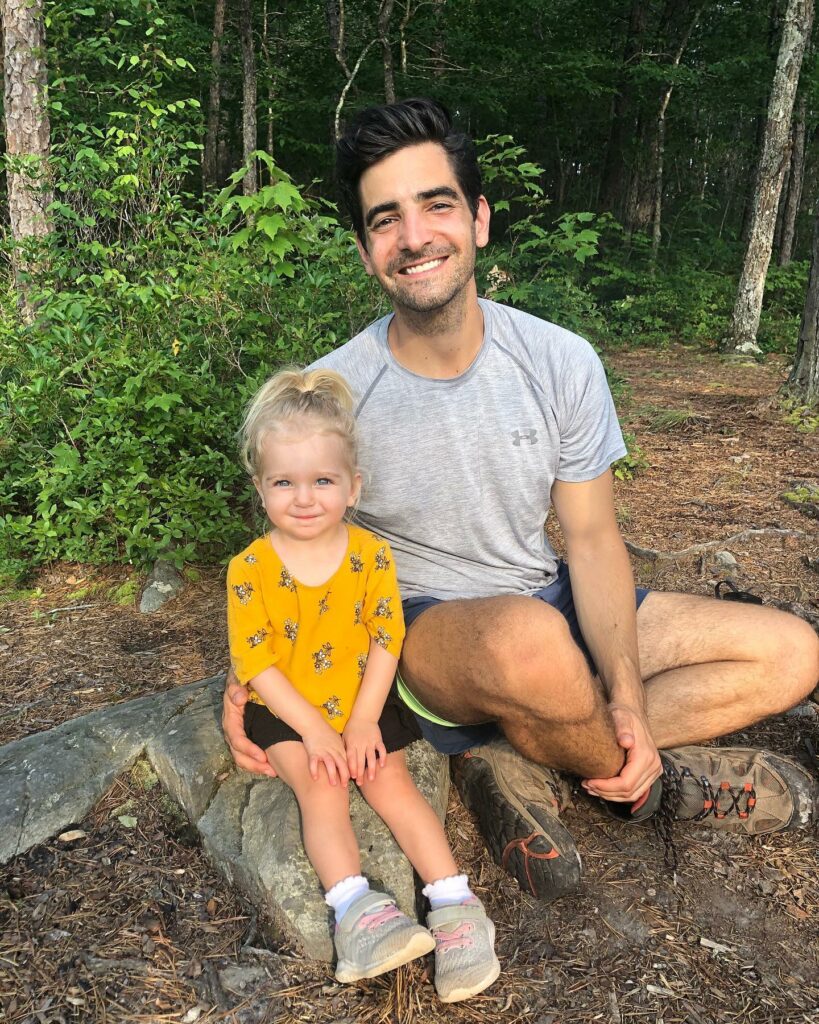 Advancement in Orthopedic Surgery: What is next?
Dr. Matthew Harb approves the quality of outcomes in orthopedic surgeries. Hip replacement surgeries were invented in 1930. This subspecialty has come a long way with extensive improvements. Today, hip-replacement surgeries have a 95% success rate. There are papers published that claim hip replacement to be the best surgical procedure in decades.
Dr. Harb recommends improving the wrap and recovery protocols. He also emphasizes the need for improvement in the area of patient care, particularly recovery.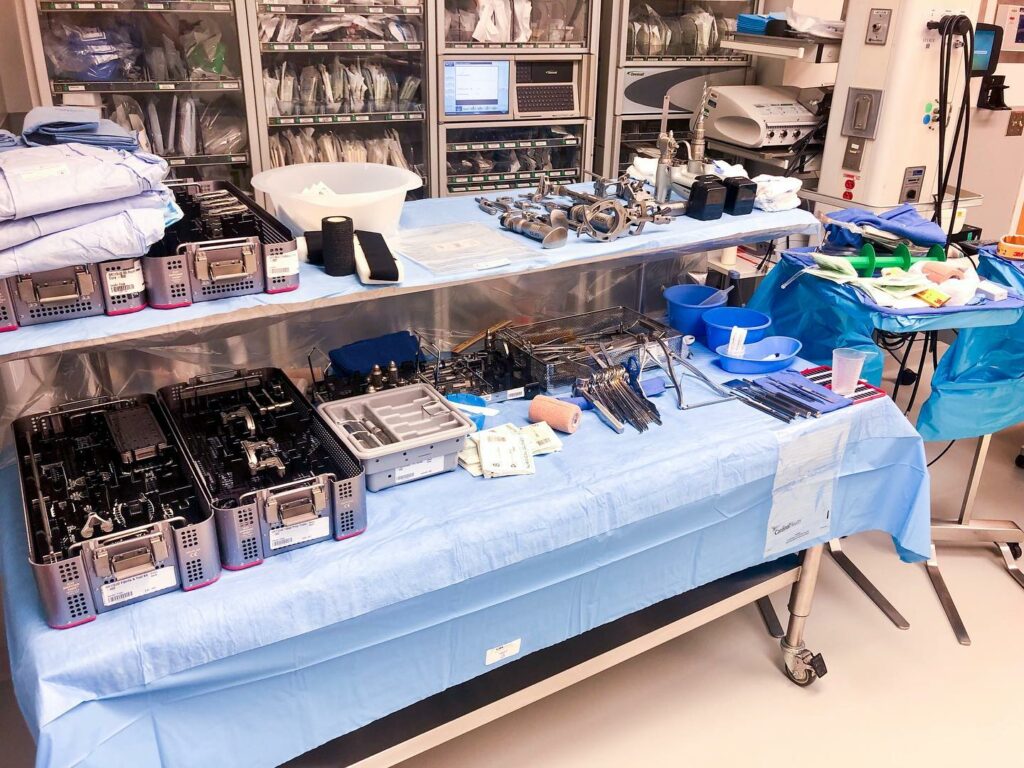 Today, orthopedics has the luxury of robot-assisted surgeries. According to Dr. Harb, the problem with this innovative technology and robotic systems in orthopedics are that they are quite expensive. Some of them can even cost a million dollars! Robots have a role in orthopedic surgery but they are not superior to hands-on practice yet. Intraoperative medications, surgical techniques, and ambulatory surgery centers, together create better outcomes for patients.
Dr. Harb does minimally invasive procedures. This lowers the dislocation rates and patients start walking right away, therefore allowing patients to go home the same day. Traditionally, a patient needed a 2-week stay in the hospital and a blood transfusion. Dr. Harb does not remember the last time he had to transfuse blood to a patient. That does not happen anymore.
Ambulatory Service Center
Dr. Mathhew Harb believes the next step in this pathway is going to be something similar to customer service – quick. He does joint replacement surgeries at the hospital and it takes him 6-7 hours. Contrarily, in an ambulatory service center, patients may be walking 30-45 minutes after the surgery. Patients provide him with happy and satisfied feedback for his practice, for which he appreciates his surgical team as well.
According to an article, 3 years back, 30% of joint replacement surgeries were done on the same day, but, by 2026, it is expected that this number will increase to 50%!
Social Media Celebrity
Dr. Matthew Harb started creating social media content because he believes there is a void. Realistically, a meeting with a patient lasts for more or less 10 minutes. Doctors around the world are challenged with seeing more patients in a shorter period of time. This leaves minimal time for patient education about their condition and counseling. To overcome this distance, he creates content on his social media channels to provide education and awareness to people about hip and knee replacement.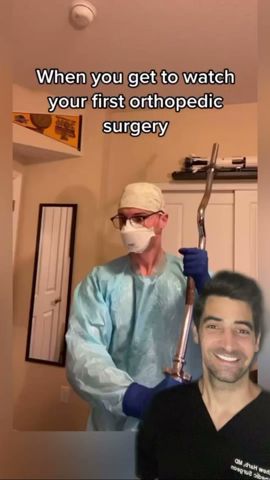 Instagram: Matthew Harb, MD @thebonesurgeon https://www.instagram.com/thebonesurgeon/
TikTok: matthewharbmd https://www.tiktok.com/@matthewharbmd
Discord: The Doctor's Guild https://discord.com/invite/zH2sstbzCv
YouTube: Matthew Harb, MD https://www.youtube.com/channel/UCbte-7tl7kaAm1xfWgz6xvQ
Twitter: @MatthewHarbMD https://twitter.com/MatthewHarbMD
Facebook: Dr. Matthew Harb https://www.facebook.com/MatthewHarbMD
Dr. Matthew Harb shares a reality check with the upcoming doctors: it can be very difficult and maybe very overwhelming. Always believe in the light that you see on the other side. He recalls his time in residency when he was on 24-hour call taking care of six trauma patients who came in at the same time. Despite the overwhelming and frustrating moments in the ER and OPD, you can make it through!