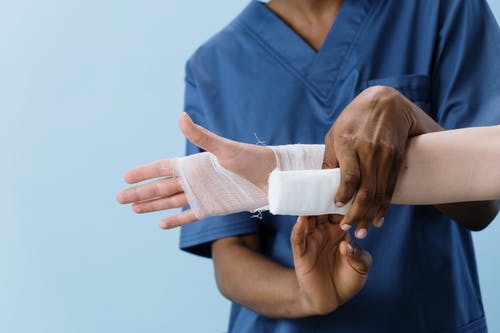 Wound care services under NHS Wales account for a significant budget annually, however, they come with multiple challenges. For example, improper dressing of the wounds can lead to unnecessary follow-ups and outpatient appointments. Furthermore, this can cause delays in assessment and capacity issues.
Scan Wounds with the App
The wound care app allows nurses in the district to visit the patients in their homes as a part of their regular check-ups. Moreover, clinicians can integrate the app on smartphones and tablets. The nurses share the scans and information into a secure portal, which the clinical staff assesses. It allows them to remotely assess and monitor a patient's wound progression. In addition, they also provide digital consultation.
This solution is very beneficial for the detection of static wounds at the earliest. Moreover, it helps in earlier intervention and reduces the patient's suffering. A digital wound management solution helps clinicians in being a part of their wound-healing journey. It not only has a positive effect on their wellbeing but also helps in engagement with the patients.
Healthy.io's Digital Wound Management Solution benefits clinicians and healthcare service workers by decreasing the administrative burden on them. The app helps in streamlining the work through a consistent and simplified assessment process.
This technology has been available in England for quite some time. Moreover, it is helping in driving a better patient outcome and improving health systems efficiently through a digital transformation.
Chief commercial officer and UK managing director of Healthy.io, Catherine Ward said,