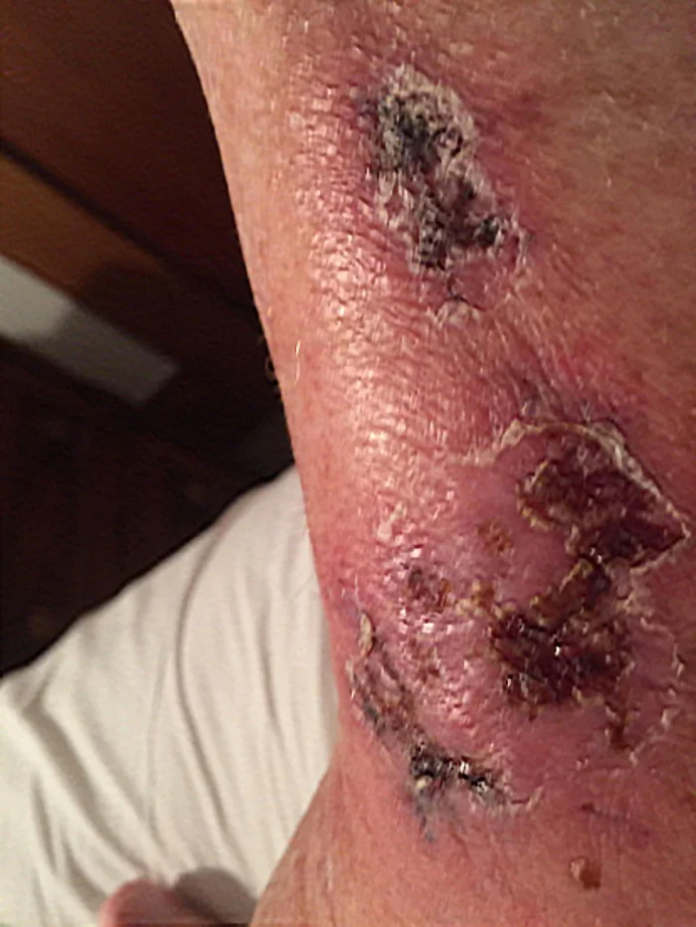 A patient diagnosed with livedoid vasculopathy recovered completely when a family doctor recommended for her to follow a plant-based diet. Livedoid vasculopathy is a rare chronic condition that causes painful and persistent ulcers on the skin. Treatment generally includes anticoagulation drugs and compression stockings. Although, there is no specific cure for this disease.
However, several cases have been reported in which no treatment showed any improvement. In this case, a 63-year-old female patient from New Zealand showed symptoms of the disease in 2005. She was diagnosed with livedoid vasculopathy several years later.
According to a doctor explaining the case report, "her usual symptoms were sporadically itching red blotches on the lower legs and feet, swollen feet, which would form into painful oozing ulcerations varying from small (1-6 mm) to large (>10 mm)." Similarly, "she had experienced ulcer outbreaks every few weeks to months since 2008."
The outbreaks were triggered with clothes rubbing against skin or with a minor injury.
Doctors advised the patient to wear compressions stocking to reduce the formation of ulcers and swelling. However, the sores would reappear once she stopped wearing the compression stockings. Her medical history did not reveal any other significant findings. She was taking ibuprofen to alleviate the pain. The patient's doctor advised whole foods, plant-based diet because of its vascular benefits. The diet consists of vegetables, legumes, herbs, fruits, grains and spices. However, excludes all kinds of meat, dairy products and heavily processed foods.
When the patient first presented to the hospital, she was diagnosed with capillaritis. In addition, the doctor's advise was based on presumptions. And the treatment was not specifically tested for capillaritis. The doctor further stated that, "the WFPB diet has been shown to improve cardiovascular health with few to no side effects. Tests confirmed "red cell extravasation with a proliferation of small blood vessels, some of which are plugged with fibrin thrombi". This lead to the diagnosis of livedoid vasculopathy.
In this case, the patient showed significant improvement with the plant-based diet.
Doctors cannot say for sure what helped the condition improve but after the plant-based diet, the patient's livedoid vasculopathy symptoms began to vanish. A month after the treatment, the patient's lesions had improved and the symptoms were not as bothersome as they had been earlier. In addition, she was in complete remission a year after treatment with no symptoms.
References
Remission of long-standing livedoid vasculopathy using a whole foods plant-based diet with symptoms recurrent on re-challenge with standard Western diet https://casereports.bmj.com/content/14/2/e237895