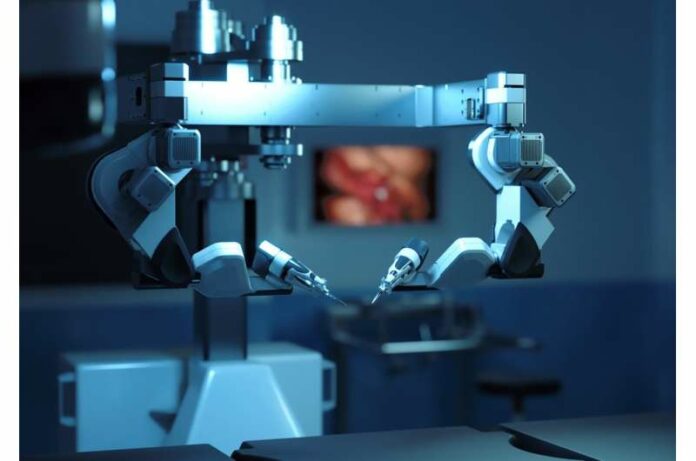 State-of-the-art robot makes extreme surgical procedures easier.
A robot scanned a patient's knee in a surgery performed in India, figuring out the best method for carrying out a joint replacement. Moreover, at the same time, a robot in the Netherlands performed a highly complicated microsurgery using joysticks under the surgeon's supervision.
These scenarios seem to be becoming common because manual operations are difficult, which only a few surgeons worldwide can perform. Moreover, invasive surgeries depend on the skills of the surgeon.
Advancements in robotics are providing tools, which will allow surgeons to carry out invasive procedures with a higher success rate.
Ganymed Robotics in Paris's co-founder and CEO, Sophie Cahen said,
Cahen is leading the EU-funded project. The project is developing a compact robot, which will help in making joint replacement surgeries less invasive and more precise. Additionally, they will also be safer.
The focus initially is on TKA – total knee arthroplasty. But, Ganymed wants to expand it for other joints. For example, shoulder, ankle, and knee.
With the change in lifestyle and the ageing population, the demand for these surgeries is increasing. Gaynmed's robot is of interest among distributors in emerging countries like India.
Cahen said,
Localization and Collaboration through the Robot
The robot will perform two functions, which are, the localization of bones without any contact and collaboration with surgeons for supporting joint replacement.
Clinical Study
Ganymed did a clinical study on 100 patients and claimed that the desired results were achieved.
She said,
Currently, the firm is performing TKA procedures, hoping that the robots will be available for commercial use by the end of 2025, becoming a mainstream tool used globally.
Cahen said,