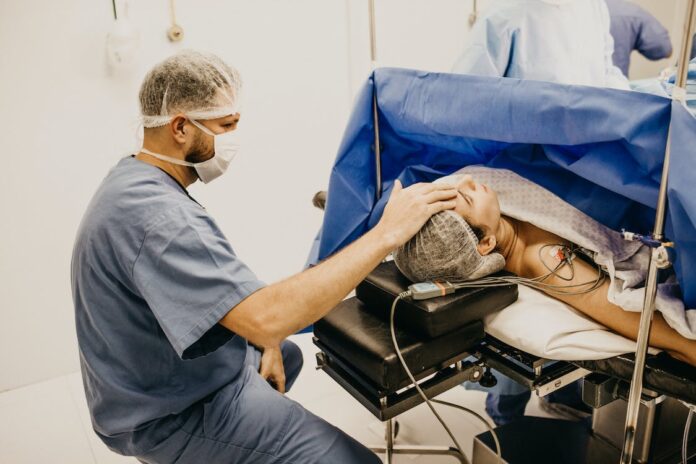 The excess level of oxygen given during surgery has an association with a high risk of damage to organs. For example, kidney, heart, and lung injuries.
This finding was published in The BMJ. Moreover, although the risk is low, the study suggests that general anaesthetists should reconsider the liberal use of oxygen.
Oxygen is given to most patients during general surgery because it prevents hypoxia. Furthermore, based on the recommendation by WHO: it should be used liberally to reduce infection risks.
Arterial blood pressure and oxygen haemoglobin saturation are measured continuously during surgery. Moreover, doctors adjust the oxygen dose based on the target level. SpO2 should normally be 94% to 95%. However, supraphysiological oxygen, meaning giving oxygen in excess to saturate the haemoglobin is also common. This practice can harm the body's cells and tissue. But based on clinical evidence, it is still uncertain whether it has an effect during surgery. Additionally, previous trials did not detect any meaningful effects on the organs either.
Is supraphysiological oxygen administration during surgery associated?
Hence, to address this gap, researchers in the US studied whether supraphysiological oxygen administration during surgery has an association with higher post-op injuries to the said organs.
The findings were based on data collected from over 350,000 patients undergoing surgery under GA and endotracheal intubation. Moreover, the data was taken from 42 medical centres across the US between January 2016 to November 2018. The screening was done both before and after the surgery. Then the researchers used the algorithm to calculate the oxygen given above an air level of 21% against oxygen saturation time at or above 92% during the surgery.
Moreover, medical records were also tracked to see the cases of acute kidney, lung, and myocardial injury. In addition to 30-day mortality. The average surgery duration was 205 minutes. Acute kidney injury was seen in 6.5% of patients, myocardial injury in 2.8% of patients, and lung injury in 4.4% of patients.
Eventually, after the baseline factors and other influences were accounted for. It was evident that there is an association between increased oxygen exposure and a higher risk of organ injury.
The researchers said
They added,