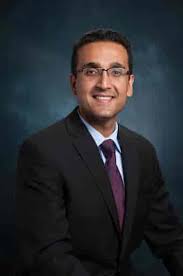 Dr. Chandril Chugh specialises in Endovascular Surgical Neuroradiology. After practising in the USA for 13 years, he returned to his homeland: India. Above all, he initiated a stroke program and revolutionized primary health care by setting up Dr. Good Deed.
Endovascular Surgical Neuroradiology
Dr. Chugh graduated from the University College of Medical Science & Guru Teg Bahadur Hospital, Delhi, India. In 2008, he completed his internship in internal medicine at New York University. Another step in the right direction and he completed his residency in neurology at Loyola University Medical Center. Subsequently, in 2013, he obtained a fellowship in neurocritical care. Finally, in 2016, he completed a fellowship in Endovascular Surgical Neuroradiology. Today, he serves as Head Interventional Neurologist at Max Super Speciality Hospital, Saket, Delhi.
Professional Preferences
Differing from the West, Asia represents a classic school of thought relevant to professions. Asian households aspire to produce doctors and engineers. They credit these professions as humble and respectable. Dr. Chandril Chugh grew up in India as well, where households practice the same professional preferences. The house already had an engineer – his father. Therefore, he decided to settle for the next and only profession available – medicine. Back then, little did Dr. Chugh know the excellence coming his way!
Passion & Empathy
Dr. Chandril Chugh respects and equally enjoys his job. He passionately serves his fair share of time, energy and efforts in his profession. Dr. Chugh believes in the immense satisfaction subsequent to relieving someone's pain. When a doctor is with their patients in their hard times, that empathetic feeling is what keeps them going. It is amazing to realize doctors deal with others' lives! As basic as it seems, a doctor becomes a part of someone else's life as much as they are their own.
Mind – Most mind-boggling matter
Dr. Chandril Chugh shares his thoughts after completing his undergraduate program. Surprisingly, he had not thought about becoming a neurologist! However, coming from Indian culture, conscious about eternal spirituality and reading about spiritual work, his mind suggested the mind as the most mind-boggling matter ever. This is why God put the brain in a separate compartment of the body, which we call the 'head'. This is what makes human beings different from other species walking on Earth.
Return to Homeland – India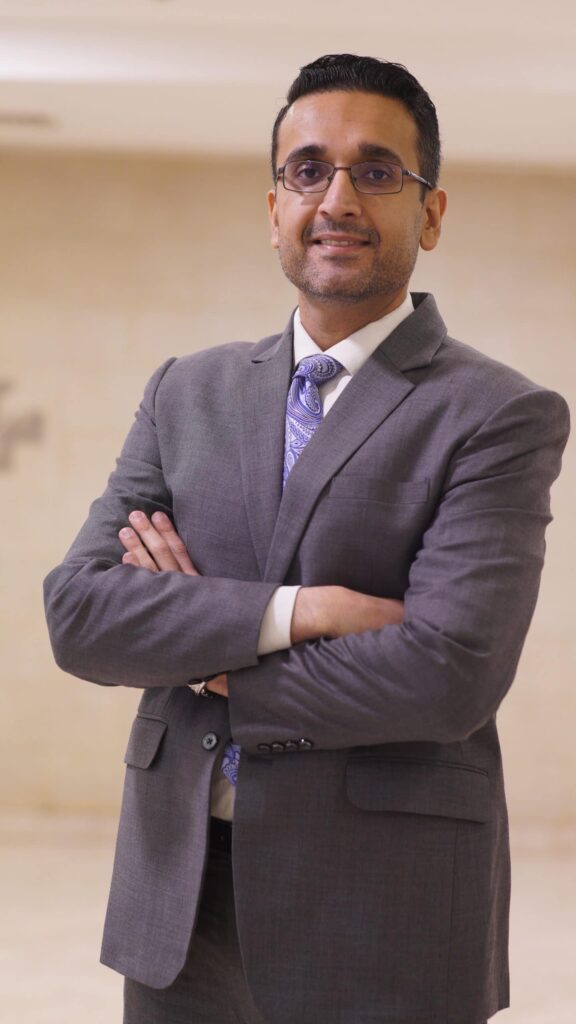 Dr. Chandril Chugh returned to his homeland, India, after practising neurology and neuroendovascular surgery for 13 years in the USA! When they say home is where the heart is, they say it right. Coming back home is a soul-filling moment. Switching from tertiary medical care with state-of-the-art technology in the USA to India's deteriorating healthcare system under crisis, the change was unreal. However, Dr. Chugh returned with a mission – to revolutionize the primary healthcare system of India.
Out of those 260 lives, Dr. Chugh shares one memory.
Resolution: Meditation & Yoga
Dr. Chugh manages stress and anxiety vividly. Because of COVID-19, the last two years have been tough for healthcare workers. The pandemic was scary for everyone, particularly the healthcare workers. He usually takes a week off after every few months to recharge himself. Earlier this year, he ritualized a revolution he hopes to continue.
Reassurance & Empathy
Medicine is a phenomenal study. When we look at modern medical science, there are a lot of diseases we can't treat. We only treat infections, except viral illnesses. We can control other conditions but we can't treat them completely. In whichever speciality we proceed, it is not about what we can offer the patient as treatment. Mostly, patients need someone who can offer them reassurance. Medicine is such a humble profession that sometimes the best of your patients won't make it. Conversely, patients who you think won't make it do extremely well. Doctors are a small part of this huge creation, contributing with their skills and knowledge. He encourages doctors to make their patients feel better while they are at the clinic.
Dr. Good Deed – Chain of Clinics in India
Dr. Chandril Chugh strongly advocates the necessity of primary health care. His revolutionary vision and exemplary expertise initiated a program in India – Dr. Good Deed. Basically, the idea is to open a chain of clinics instead of building a hospital. In India, access to basic medical facilities is uncommon. Unfortunately, countless people travel from far-flung villages just to seek medical care in economically sound states. When someone does not have immediate access to medical care at clinics, their condition is prone to worsen. They ultimately end up at hospitals.
Hospitals take care of 5-10% of patients who need in-patient care in a locality. The remaining 90% of patients suffer negligence. Conversely, primary health care prevents and treats disease at the earliest possible stage. Europe and the USA pay special attention to primary health care. If you can't prevent or treat a disease, a patient is most likely to end up at a hospital.
Impressive progress!
On the basis of this ideology, Dr. Chugh coined the Dr. Good Deed clinics. He started by opening clinics in villages. The first clinic was inaugurated in the poorest state of India – Bihar. Currently, the population of India is more than 1 billion. The population of Bihar alone is 100 million, more than that of one-third of Europe. 80% of Bihar is still rural. This is why he began this initiative. By now, it has been 3 years of excellent primary health care services of Dr. Good Deed. With five clinics and some tele-clinics, minimal cost and effective clinical strategy, 3K+ patients received consultation. The pace is slow but satisfying.
More Clinics than Hospitals
Dr. Chandril Chugh is a doctor with a different medical policy in mind. Unlike other doctors, he discourages the preference of tertiary hospitals over primary health care centres, especially in developing countries. Furthermore, establishing a hospital is presuming that people are going to get sick. He does not want people to end up in hospitals when they can have the opportunity to avail the earliest consultation at clinics.
Dr. Chugh encourages young doctors to develop the habit of reading and to hold on to it forever. Medical science is continuously evolving and surprising us with novel developments. For a doctor, it is absolutely crucial to evolve with time. Lagging is injurious to a doctor's credibility and, hence, profession.