When Dr. Andrea Maier was 4, she had a piano teacher who was 90. She recalls a love-hate relationship with her, where she respected her a lot. Her age and blissful teaching fascinated the young Andrea. Later, when she went to China as an exchange medical student, she enrolled herself in Tai Chi classes. Dr. Maier claims she was not good at Tai Chi, yet her teacher tried training her. At a certain time during the training, she asked for her age. To her surprise, she was 90! She seemed quite young for her age and that fascinated Dr. Maier. The phenomenon of ageing interested her in how some people age gracefully while others have a different pattern.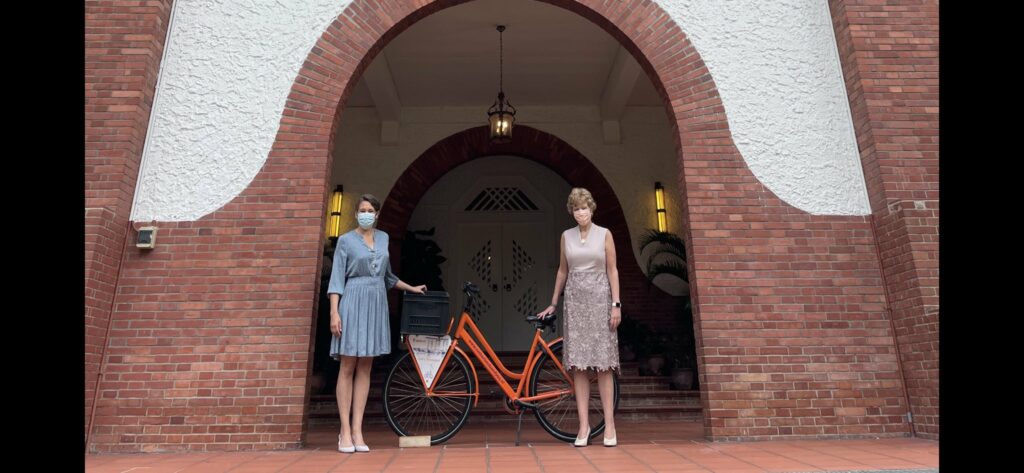 Call from Medical Background
Today, we know Dr. Andrea Maier as a well-recognized gerontologist and ageing medicine specialist. Although she has come quite far in her field, the beginning was not well-planned. Her father was a general physician. She had an exclusive experience in the world of medicine. With this, she didn't want to become a doctor initially. She was passionate about becoming a sea biologist, as she loves water. Gradually, with the medical background and the spark to make a living with something extraordinary, she finally decided to do medicine.
In 2003, Dr. Andrea Maier completed her medical education at the University of Lubek, Germany. She has been the Primary Investigator for ageing and locomotion at Netherlands Consortium for Healthy Ageing. Moreover, she served as Internist-Geriatrician at Leiden University Medical Center. Until 2016, she was the Director of External Affairs of the Amsterdam Center on Ageing (ACA). Dr. Maier was a Board Member of the National Ageing Research Institute, Melbourne, Australia. That is not all! She is also the founder of the Leiden Expert Center for Mobility & Ageing (LEMA).
Currently, she is the editor-in-chief of Advances in Geriatric Medicine & Research and associate editor of Frontiers of Ageing. Most importantly, she is the President of the Australian & New Zealand Society for Sarcopenia and Frailty Research. Dr. Maier maintains an academic career as well! She is a Professor of Gerontology at the Vrije University of Amsterdam and Oon Chiew Seng Professor in Medicine and Healthy Ageing, Director Centre for Healthy Longevity. Dr. Andrea Maier is a clinician, researcher and professor!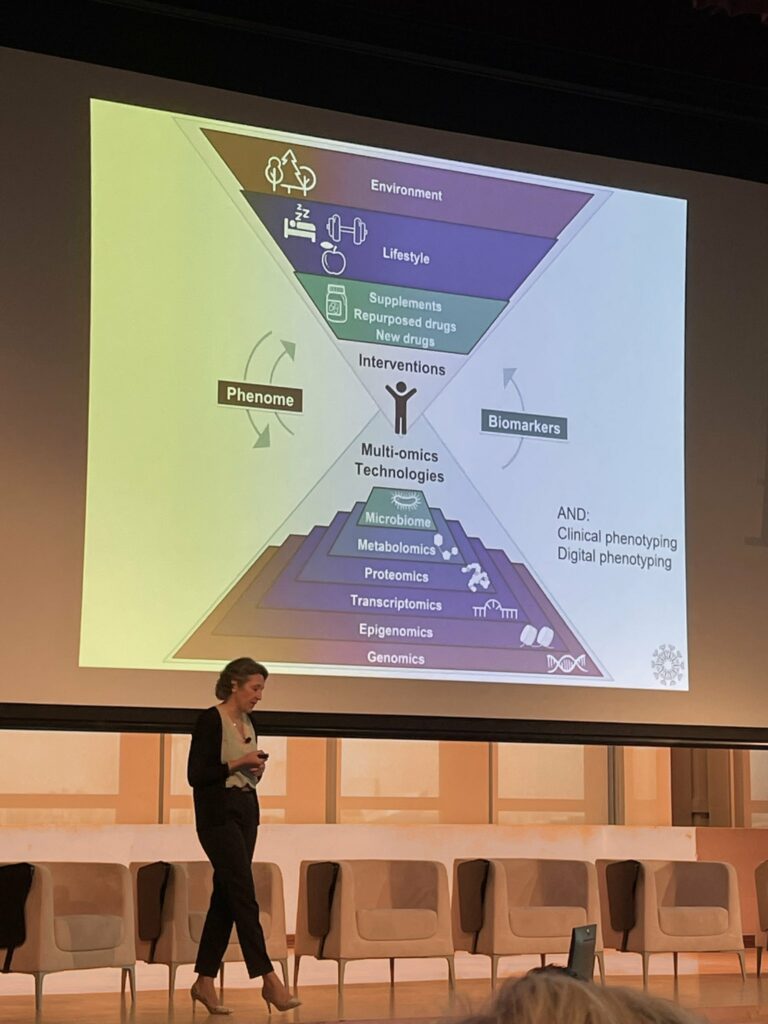 President of Health Longevity Medicine Society
Dr. Andrea Maier is honoured to be the president of the Health Longevity Medicine Society. She founded this society because she believes healthcare needs a different take on geriatrics. In gerontology, the specialist already knows who the patient five years from today is. Patients have already aged and diseases require management to prevent aggravation. However, Dr. Maier provided a different perspective on this society.
The Unageing Passion
Every accomplishment added more responsibility and work pressure for Dr. Andrea Maier. However, her passion for gerontology does not age. It is as young and fresh nowadays as it was many years ago!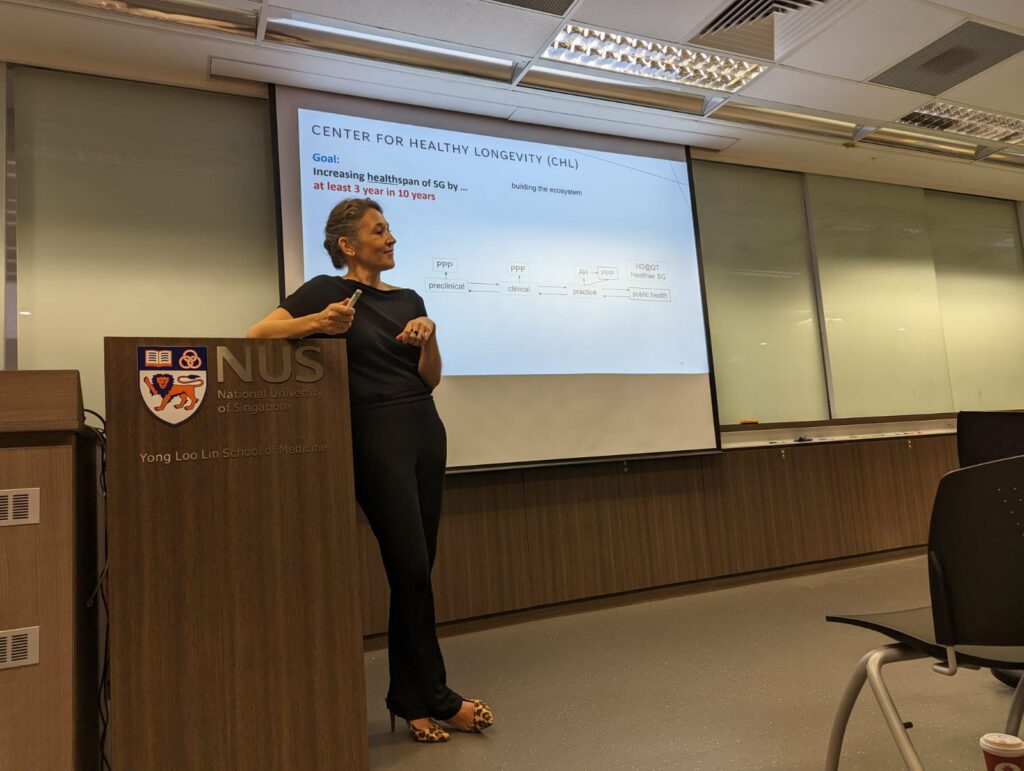 Step Back & Reflect
With achievements and responsibilities comes stress. Dr. Andrea Maier classifies stress into two types: good stress and bad stress. Good stress pushes you to advance and progress, whereas bad stress does not let you sleep. Dr. Andrea Maier emphasizes reflection on events and thoughts. She also gives credit to her husband for instilling in her the manners for dealing with pressure.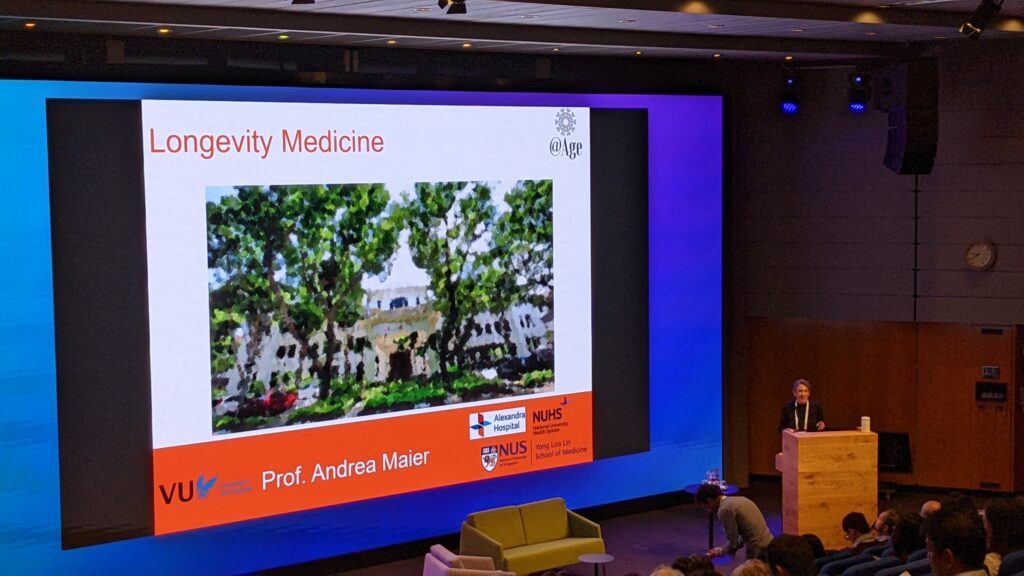 Mother's Last Wish: The Stone in Malavi
Dr. Andrea Maier shares a personal memory. Her mother, before she died, told her to go to Malavi with her brother and touch a particular stone. According to her mother, it would help her entrance into medical school. She also gave her an old book. The book talked about the stones in Malavi. She read it over five times!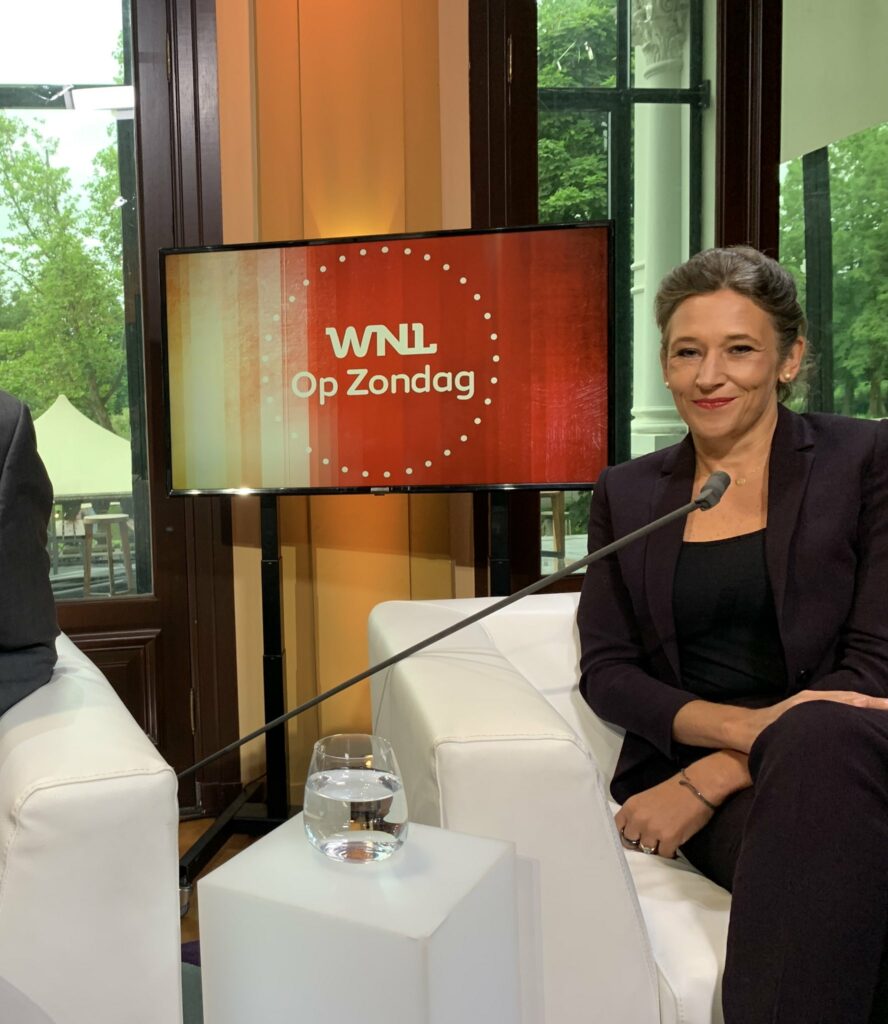 Career & Mentorship
Furthermore, Dr. Andrea Maier encourages medical students to find a mentor early in their careers. She approves of taking decisions and learning from her own mistakes, but, at the same time, she reminds us how mentors protect you from falls.