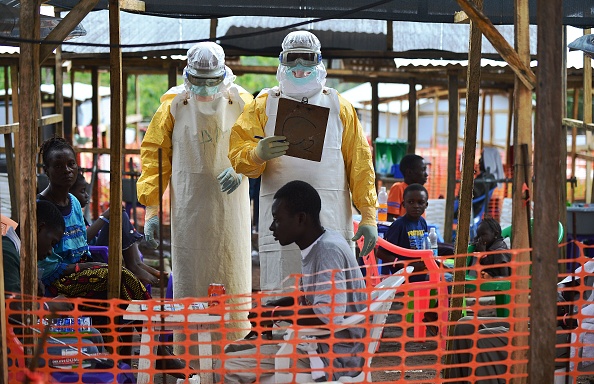 Health officials in Guinea and Congo have confirmed a new Ebola outbreak, putting countries in West Africa on high alert.
For the first time, since the end of the world's deadliest Ebola outbreak in 2016, Guinea has recorded its first case and death from Ebola. According to Guinea's National Security and Health Agency (ANSS), the disease has claimed 5 lives and infected a total of 15 people so far. Health officials are linking the cases to a nurse's funeral. The nurse from N'Zerekore had had similar symptoms to Ebola and died on 1st February. Following her burial, few of the attendees from her funeral began to exhibit symptoms such as diarrhea, fever, and vomiting. However, it is not known whether the nurse had Ebola or not.
A week earlier, the Democratic Republic of the Congo (DRC) also reported cases of Ebola in the region. The news comes just fourth months after the country reported an end to its 11th outbreak. Previously, DRC was also the center of the world's second largest Ebola outbreak which end in in July of last year.
African Countries on High Alert
According to the World Health Organization (WHO), the latest cases pose a significant risk to other African countries, especially those bordering Guinea and the DRC. Furthermore, the nation is also currently battling the coronavirus pandemic; thus, further increasing the burden.
Ebola is a rare, but extremely fatal disease that kills 20-90% of individuals it infects. Also known as Ebola hemorrhagic fever, the disease is transmitted by contact with the skin or bodily fluids of infected individuals. However, only once a person develops symptoms can they infect others. Symptoms commonly include fever, headache, and muscular pain. Vomiting and diarrhea usually follow and result in internal and external bleeding. Although there's no cure for the disease, an extremely effective vaccine exists that has played a major role in containing outbreaks in Congo.
Health authorities in Guinea and the DRC have put in place response measures to cope with the new outbreak. Furthermore, expert teams have been dispatched to the affected regions; tasked with tracing the source of the outbreak. Arrangements are also underway to transfer 10,000 doses of the Ebola vaccine from the DRC to the affected regions.
Reference:
World Health Organization