The mantra at NASA's Jet Propulsion Laboratory (JPL) is 'Dare Mighty Things' and that's exactly what they've done. In a matter of just 37 days, NASA engineers, specializing in spacecraft, came up with a prototype for ventilators to be used in patients suffering from COVID-19.
3 million COVID-19 cases and 226,790 deaths worldwide
It took only 12 days for the number of COVID-19 cases to rise from 2 million to 3 million worldwide. The United States of America now accounts for a third of the world's 3.1 million cases after passing the one million mark this Tuesday.
As the number of cases keeps on rising, countries everywhere are facing a shortage of hospital beds, personal protective equipment, and ventilators. Recently the Chinese government donated 1000 ventilators to the state of New York, one of the hardest-hit states in the US during this pandemic.
Ventilator Prototype undergoes testing
On April 21, the device, called VITAL (Ventilator Intervention Technology Accessible Locally), underwent testing at the Icahn School of Medicine at Mount Sinai in New York City, using a high-fidelity human patient simulator. Next, the team hopes to receive an expedited approval for the device, from the FDA, via an emergency use authorization, which can take only a few days instead of years. This is a fast-track approval process that is reserved for emergency situations, such as pandemics.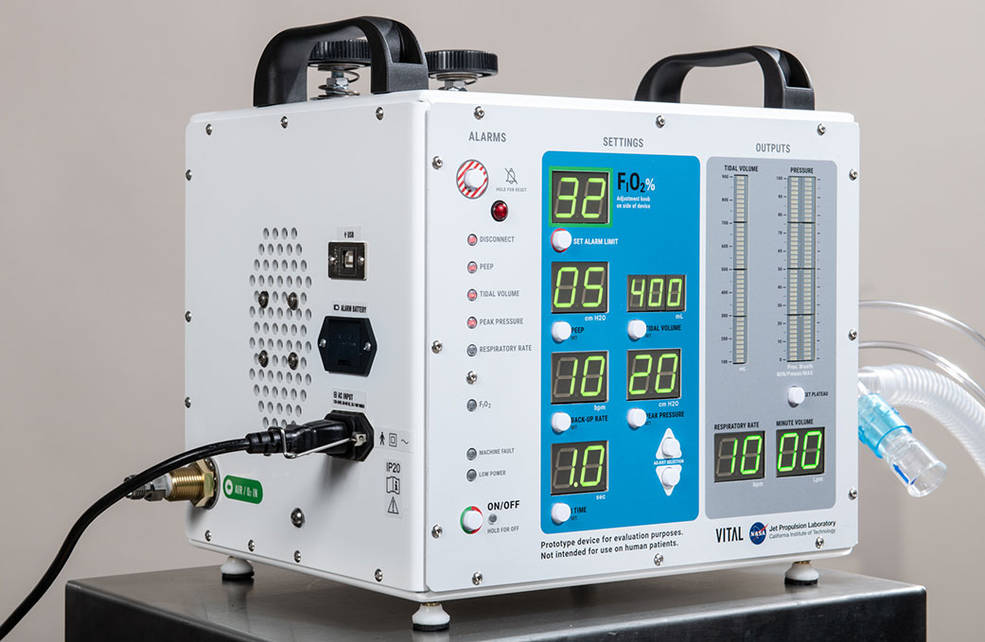 Similar to traditional ventilators, VITAL also requires patients to be sedated while oxygen is delivered to their airways via a tube. This innovative device is built to deliver more oxygen at higher pressures than the traditional ventilators as Dr. مراهنات Matthew Levin noticed the particular need in some of his patients. موقع رياضي
Unlike traditional ventilators which can last years, VITAL can only last 3-4 months and is specially designed for COVID-19 patients. The engineers at NASA believe that by employing VITAL in hospital settings, a greater number of traditional ventilators will be available for people suffering from severe cases of coronavirus.
The flexibility of the device allows for it to be used in non-traditional settings such as makeshift hospitals that have been set up in hotels and convention centers around the world. قانون البوكر Another advantage of VITAL is that it can be built faster as compared to traditional ventilators and, requires fewer parts that are easily available to manufacturers.
The Office of Technology Transfer and Corporate Partnerships at Caltech, which manages JPL for NASA is currently reaching out to manufacturers who can build the device on a larger scale.
Reference:
NASA Develops COVID-19 Prototype Ventilator in 37 Days. (2020, April 24). Retrieved from NASA: https://www.nasa.gov/feature/jpl/nasa-develops-covid-19-prototype-ventilator-in-37-days