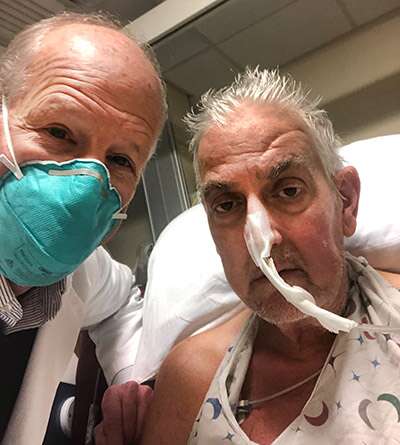 The man who received a genetically modified pig heart in groundbreaking transplant has died just two months after the procedure.
In January of this year, David Bennett became the first person to receive a transplant with a genetically modified pig heart. Conducted at the University of Maryland Medical Center, the groundbreaking operation took over eight hours. Now, just two months later, David Bennett has died. According to the press release, he was receiving compassionate palliative care due to worsening health and passed away on Wednesday, March 8th. Dr. Bartley P. Griffith, the surgeon who performed the transplant, applauded Bennett's courage and steadfastness.
David Bennett first became a patient at the hospital in October 2021. He was suffering from life-threatening arrhythmia at the time, kept alive with the help of an extracorporeal membrane oxygenation (ECMO) machine. His worsening condition made him ineligible for a conventional heart transplant; as a result, he was rejected from several waiting lists. Therefore, Bennett signed up for the experimental pig heart transplant, calling it a 'shot in the dark'.
A Story of Hope, Not the End
Researchers used a genetically modified pig heart for the transplant. They made ten genetic changes, including the addition of six human genes to increase immune acceptance. Following the operation, Bennett did not display any signs of rejection and even participated in physical therapy to help regain his strength. Furthermore, he was able to spend time with his family. However, several days ago, his condition began to deteriorate.
It is unclear as to what caused his death, and whether it's a case of organ rejection. The team plans to publish the case in a peer-reviewed journal soon.
Although the transplant's success was temporary, the surgeons remain optimistic about the procedure. They believe that despite the unfortunate result, Bennett's case is a step forward in xenotransplantation and can eventually help provide a solution to the ongoing organ shortage.
Source: University of Maryland