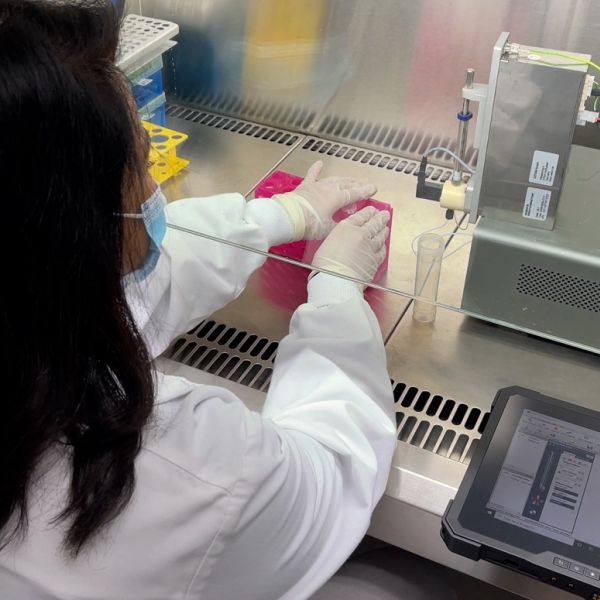 Researchers at ICFO and IrsiCaixa developed an inexpensive, portable, and non-invasive, light-based device. It detects COVID19 in patients in less than 30 minutes. The results have shown that the device detects very low concentrations of SARS-CoV-2. Moreover, it has a sensitivity of 91.2% and a specificity of 90%. It is the same as PCR testing but much faster than the antigen test.
The Need for Immediate Testing
Marisa Rodriguez and Jorge Carrillo, researchers at IrsiCaixa said,
They had the idea in mind and contacted ICFO to seek technology for light-based imaging and diagnostic devices.
Alfredo Ongaro, ICFO researcher vividly remembers when they were contacted and said,
Light-Based Detection (A Flow Virometer)
The team made a flow virometer that uses light for the detection of the virus concentration in the liquid flowing through a very small tube (microfluidic change).
Rubiya Hussain, ICFO researcher said,
Conclusion
The low cost and simple use can make it an excellent solution for COVID-19 diagnosis. In addition to spreading control in lower socioeconomic countries that have limited access to vaccines and healthcare.