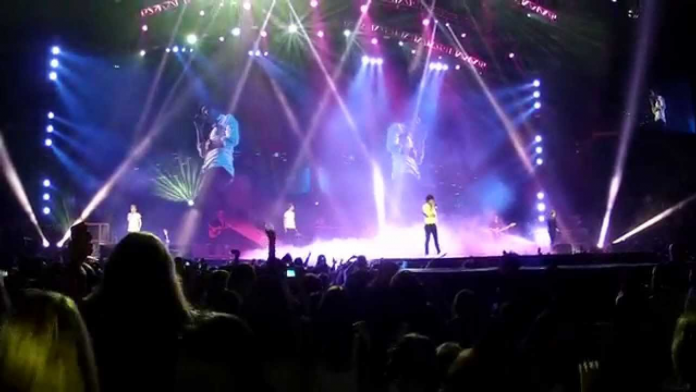 While oxygen is essential for survival, it can even kill you if it goes anywhere other than the lungs. The condition known as pneumothorax occurs when air leaks into the space between the lungs and chest wall. The air pushes on the outside of the lungs and causes either a complete lung or a portion of the lung to collapse. And on some occasions, a collapsed lung can be quite life-threatening. A one direction concert goer went through a similar such situation when her intense screaming made it difficult for her to breathe.
Causes of pneumothorax include a penetrating trauma from outside the body directly into the chest wall, causing an entry of air around the lungs. Moreover, a blunt injury or medical procedure that involves passing a needle into the chest and a broken rib can also result in pneumothorax. Common culprits of blunt injury include underlying diseases, for example, chronic obstructive pulmonary disease, cystic fibrosis, vomiting, acute asthma attack, excessive coughing and physical activities, flying or scuba diving. However, when it is secondary to a disease, the condition is referred to as secondary spontaneous pneumothorax.
In case of this 16-year-old concert goer, she had no symptoms or signs of recent illness, however, had a history of type 1 diabetes. She experienced a sudden onset of shortness of breath after "forceful screaming". Fortunately, her areas of collapse were small and did not require any major intervention other than supplemental oxygen with an overnight observation at the hospital. She was advised serial chest x-rays to confirm that there was no progression.
She went home the next day, without any further complications.
Treatment for pneumothorax generally involves inserting a chest tube or needle between the ribs for removing excess air, although, less severe pneumothorax may heal on its own. In extreme cases, if the airway is obstructed, intubation might also be required. If disease is profound, surgery may also be required.