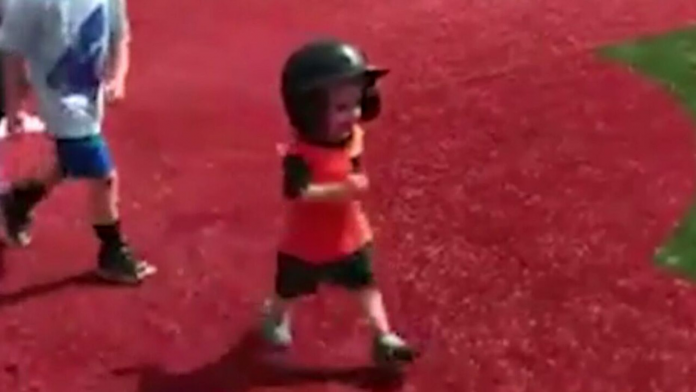 Just recently, the news of a 4-year-old boy, Easton "born broken, everywhere" was trending. He broke 100 bones in his lifetime and was born with all of his ribs, the back of his head, one arm and both legs broken at birth alone.
Although birth is the most routine of circumstances, it can be quite traumatic and daunting enough. What's more, the newborn skull is not has multiple suture lines and is not made of mineralized bone so it can morph for successful delivery through the birth canal. However, fracturing the clavicle is not uncommon in a challenging vaginal birth. This often occurs because of a stuck shoulder or positioning. Although daunting, it is considered as a common consequence of birth trauma.
Osteogenesis Imperfecta
Osteogenesis Imperfecta (OI) is a form of genetic disorder in babies that causes defects in the quality and quantity of collagen. OI can either be mild or severe. In extreme cases of OI, birth can be life-threatening. The brittle bones disease makes a newborn fragile. In extreme cases, the pain of broken bones is not the only concern, it also damages vital tissues and organs, preventing them from functioning normally. In severe OI, a vigorous hug and a basic diaper change can also elicit a fracture. Moreover, as the child ages, participating in recreational activities also poses as a huge risk.
The medical team consulted paediatric surgeon, Dr. Jill Flanagan when this was discovered upon Easton's birth at the hospital. In addition, for achieving therapeutic goals, it is essential to guide the development of these weaker structures because of rapid growth in early life. Dr. Flangan started inserting metal rods to strengthen Easton's legs when he was 15 months old.
She said:
"Those rods are like internal casts, that keep his bones straight and aligned. The more straight his bones are, the less likely they are to break."
The mainstay for OI treatment includes medical, surgical and physical therapies for enhancing function for providing supportive care and preventing accidental trauma. Easton receives therapies every 10 weeks for bone strengthening and pain management. He is leading a seemingly active life, playing baseball and swimming. His journey is awe-inspiring.