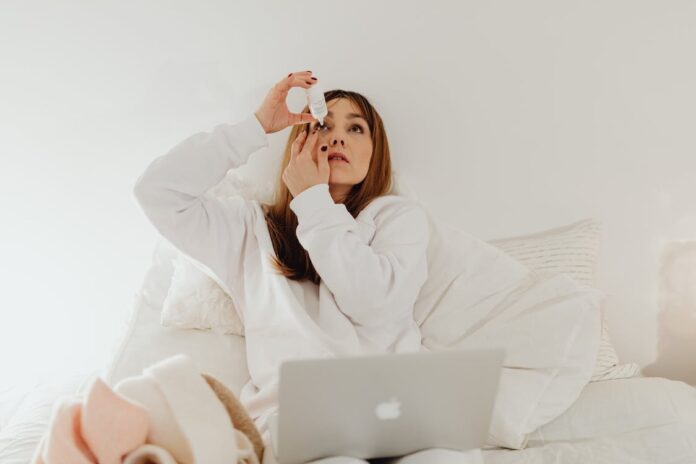 CDC has issued an alert to stop using EzriCare Artificial Tears eye drops after it was revealed that the product is linked to a drug-resistant Pseudomonas aeruginosa bacteria outbreak.
Based on the data from January 31st, fifty-five people have been infected across 12 states of the US. Unfortunately, some have suffered permanent vision loss and one of them also died.
P. aeruginosa is a Gram-negative bacterium that occurs in soil and freshwater naturally. Moreover, it is also known as an opportunistic pathogen, which rarely causes diseases in healthy individuals. However, it is a threat to people with a weak immune system. For example, cystic fibrosis. Since the bacteria can form biofilms on solid surfaces, P. aeruginosa is notorious for making the treatment of UTIs difficult in admitted catheter patients.
Moreover, P. aeruginosa strain is rarely linked with eye drops. It is a combination of genetic mutations not seen in the US previously. The bug is infamous for being resistant to multiple antibiotic classes. Therefore, the options to treat the infection are limited.
CDC claims that most of the patients got the infection after using the eye drops. Moreover, EzriCare Artificial Tears was the only eye drops brand linked with the cases across 4 different facilities of healthcare. The cases comprised of thirty five of them, out of the fifty-five reported infections.
The lab tests showed the presence of drug-resistant bacteria in the eye drop bottles. However, it isn't clear whether it happened during the manufacturing process or after it was consumed.
Furthermore, although CDC has not recalled the issue of the product, the manufacturer issued a voluntarily recall on 1st February. CDC has advised people to stop using the eye drops and to consult their physicians for alternatives.
Disclaimer
If you get any symptoms of an eye infection after using EzriCare Artificial Tears, seek medical advice immediately.