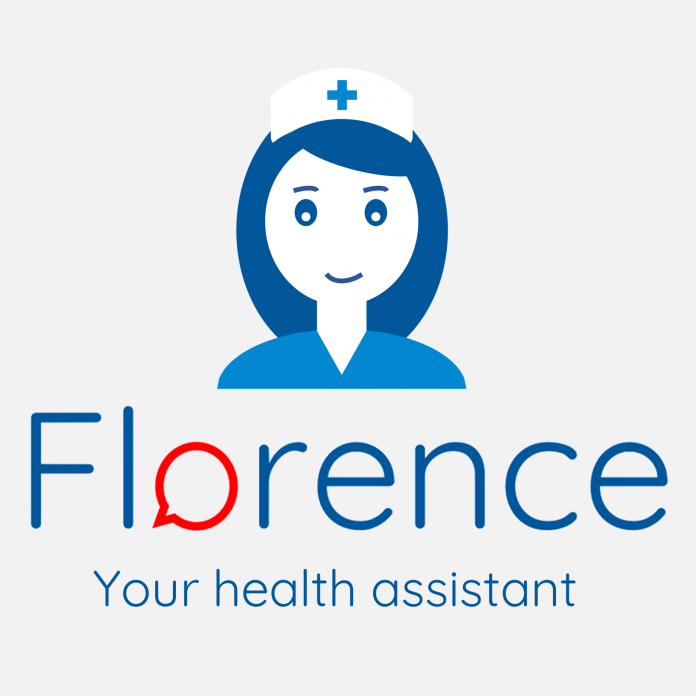 The concept of a chatbot is not new at all. Different industries have been using the chatbots to cater to all sorts of questions their customers or client have, but healthcare has been pretty much deprived of the chatbot.
Every one of us might have come across a popup asking us to have live chat and get support from a bot on the websites. Similarly, chatbots in healthcare systems can act like a virtual advisor or a friend.
One such chatbot is Florence, named after Florence Nightingale, the founder of modern nursing. The sole aim of Florence is not just to chat but also to act as a reminder, health trackers, medical maps, and advisor, in short, an online personal health assistant!
Florence was designed by David Hawig, a German entrepreneur, and researcher, in June 2016 and was launched at the beginning of 2017. Over time it achieved many followers. Florence is used by and gets questions from over 2000 concerned people a day.
Powered by an intelligent automated messaging system, Florence tracks health and acts as a medicine & pill reminder. When hospitalized, these duties may be fulfilled by the healthcare professionals and the hospital staff but what about when the patients are at home?
André Fialho, an MIT Portugal Bioengineering Ph.D. Alumni at Instituto Superior Técnico and a project member, told that the main focus is to provide help to patients outside the hospital too.
 André Fialho  said:
"These solutions are nowadays used in many sectors such as Tourism, Food Industry, and E-Commerce, however in Healthcare they are almost non-existent, so we strongly believe in Florence's potential. I think chatbots can solve a lot of the current problems of the healthcare industry and make health information more accessible for everyone."
Florence can explain the disease, tell more about it, and also find relevant doctors, pharmacies, and hospitals near the user's location. Moreover, it is available in English, French, Portuguese, and Spanish and is also evolving with time. This personal health assistant is available in the applications that people commonly use, including Facebook messenger, Skype, and Kik.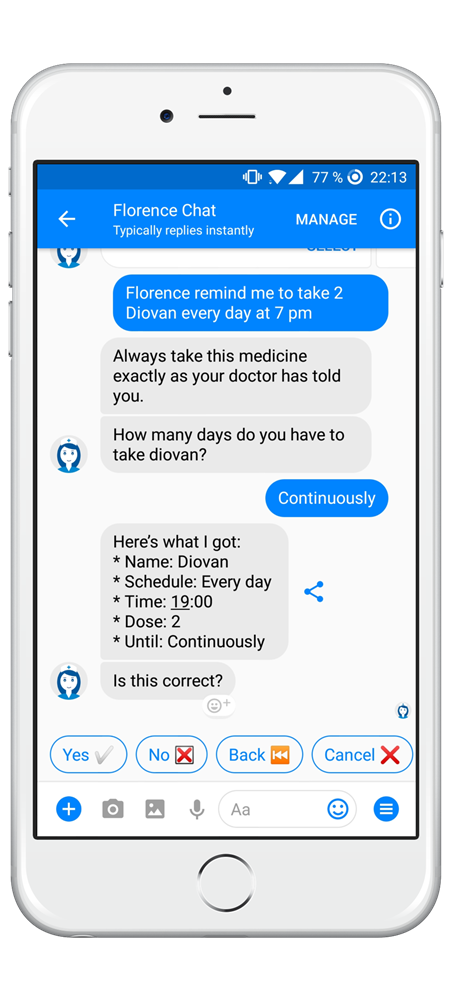 David Hawig has high hopes and he is looking at a brighter future, he said:
"If you see that people answered more than 200 reminders in a row, you know that you might actually help someone with your technology. And more and more people are also using other features of Florence like period or mood tracking. So, I think chatbots definitely have the potential to improve our healthcare system."