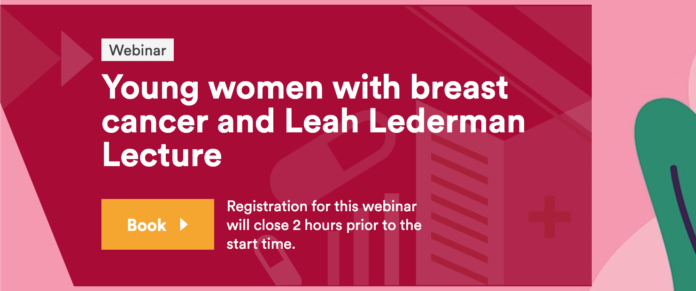 This webinar aims to teach healthcare professionals, both at a primary and specialist level a multidisciplinary approach towards managing young women with breast cancer, both in the early and advanced setting.
Join us for a unique opportunity to look at the multifaceted approach towards young women with breast cancer, looking at the latest data from world-leading experts both at the treatment and support of women in these positions. This session will be providing a multidisciplinary approach as well as an evaluation of the science and latest advances in the interpretation of this data.
In an interactive setting, we will be focusing on the latest updates on the scientific, clinical and psychosocial aspects of breast cancer in young women and the multidisciplinary management of the disease.
Learning objectives for the participants:
Management of advanced breast cancer with a particular emphasis on young women
Understanding the hereditary risk factors associated with breast cancer and have use of the NHS directory influences management
Fertility preservation procedures and pregnancy outcomes in women who have had previous breast cancer
Conference updates in breast cancer management with particular emphasis on the management of young women with breast cancer
Advising on lifestyle changes and mental health for women who have been diagnosed with breast cancer
Registration for this webinar will close 2 hours prior to the start time. You will receive the webinar link 2 hours before the meeting. Late registrations will not be accepted.
This webinar is available for on-demand viewing. The webinar recording will be available for registered delegates up to 30 days after the live webinar broadcast via Zoom. The link will be sent 24 hours after the webinar takes place.
Join in the conversation online #RSMLive
Follow us on Twitter: @RoySocMed