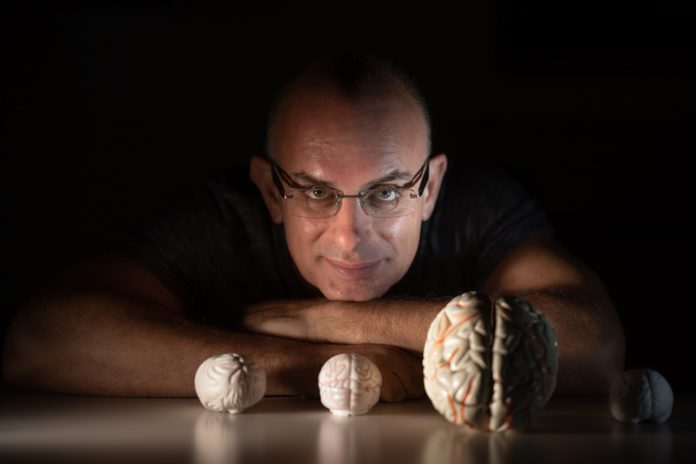 Epilepsy is a chronic and debilitating neurological disorder in which the affected patient suffers seizures due to aberrant brain activity. The seizures are not the only discomfort for the patient but can also expose patients to hazardous injuries during seizures.
Up until now, there have been devices or seizure alarms that can record the seizures in real-time and alert the caretakers, but now a breakthrough device has been designed to warn the patients beforehand.
Epiness™ has been designed by the Israeli researchers at Ben Gurion University in Beer Sheva to detect any upcoming seizure activity, so the patient can be warned ahead of time to avoid any injuries. The fear of impending spontaneous seizures may not sound worrisome to a normal individual, but this fear has made lives miserable for those who have suffered the consequences of the seizures.
Dr. Oren Shriki, its scientific founder at the university's Brain and Cognitive Science department, said:
"Epileptic seizures expose epilepsy patients to various preventable hazards, including falls, burns, and other injuries. Unfortunately, currently, there are no seizure-predicting devices that can alert patients and allow them to prepare for upcoming seizures. We are therefore very excited that the machine-learning algorithms that we developed enable accurate prediction of impending seizures up to one hour prior to their occurrence. Since we have also shown that our algorithms enable a significant reduction in the number of necessary EEG electrodes, the device we are developing is both accurate and user friendly. We are currently developing a prototype that will be assessed in clinical trials later this year."
Epiness™ is a wearable device, one of its kind. It can detect an upcoming epileptic seizure approximately 1 hour in advance, giving sufficient time to the patient and the caretakers to ensure patient safety. Epiness is based on a combination of EEG-based monitoring of brain activity and machine-learning algorithms. These algorithms were developed and tested using a large dataset of the EEG recordings of the patients with epilepsy.
Through the electrodes that touch the scalp of the wearer, brain activity is recorded. This way, Epiness can record the brain activity that leads to an epileptic seizure. The warnings are then sent to the user's smartphone an hour before the onset of a seizure.
How accurate is Epiness?
Epiness's best prediction performance has shown 97% accuracy, whereas the neat-optimal performance with fewer electrodes showed 95% accuracy.
Dr. Hadar Ron, Chairperson of NeuroHelp, a startup company that was recently founded by BGN Technologies, said:
"Epiness™ is unique in that it can predict an upcoming seizure and allow the patients and their caretakers to take precautionary actions and prevent injuries. It is also the only device that is based on brain activity rather than muscle movements or heart rate. We are confident that Epiness will be a valuable tool in the management of drug-resistant epilepsy."