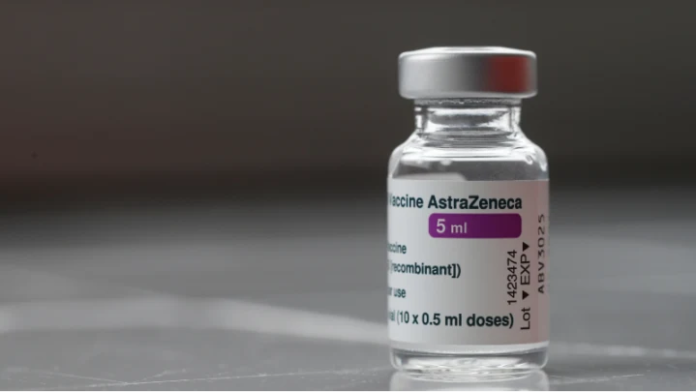 Mother, 41, reported a painful skin rash after AstraZeneca COVID vaccine.
Currently, 13 different vaccines have been authorised for use in various areas of the world. However, as the global effort to curb the pandemic forges ahead, there have been several headlines about the safety concerns of vaccines. This article describes a similar such case of a 41-year-old woman, who developed an agonising red rash on her arms, chest, back and legs after getting the AstraZeneca COVID vaccine.
Leah King, from North Lanarkshire in Scotland works as a hairdresser and was invited for the vaccine as she is the sole carer of her autistic son. However, King claimed that her skin flared up soon after she got the first dose 2 weeks ago. "My skin was so sore and constantly hot," she said. "I have never felt pain like this… and to say it's been the worst time of my life is an absolute understatement," she added further.
Much to her dismay, the hospital staff turned her away thrice when she visited the hospital. Despite the fact that she was in so much pain and could "barely walk out" on her final visit.
According to Britain's drug regulator lists, rashes are an uncommon side effect.
As per the statistics, the side effect has affected up to one in 100 people. And 3,795 cases have been recorded so far. In addition, it is still unclear whether the rash was a side effect of the vaccine or because of her immune system's natural overreaction. Similarly, a few other Britons have also reported suffering with rashes after getting vaccinated.
Dermatologists said that the rashes could have been triggered by a number of different causes other than the vaccine itself. The rash appeared hive-like, which can be triggered by anything from food allergies to cold exposure. NHS is currently not in a position to comment on individual cases. Further specifying that the vaccines approved in the UK meet "strict standards" on quality, safety and efficacy.
King got her first dose on March 12th. However, was still suffering with pain even 2 weeks later.
King is an otherwise healthy individual with no existing illnesses. She said, "I am a very healthy person and am not on any medication or anything like that. I am not even in a vulnerable category."
She is currently seeking treatment from doctors and waiting to be examined by a skin specialist. King further clarified that she is not against vaccines. And was only disappointed because of doctors not following her up appropriately and being "let down on every level".
Officials have asked individuals to report it to their Yellow Card system in case they develop any adverse effects after getting vaccinated.
References
Mother's face, arms, chest, back and legs erupt in agonising red rash after getting AstraZeneca's Covid vaccine – as 41-year-old claims she is still in unbearable pain two weeks later https://www.dailymail.co.uk/news/article-9422323/Mothers-arm-erupts-agonising-red-rash-getting-AstraZenecas-Covid-vaccine.html