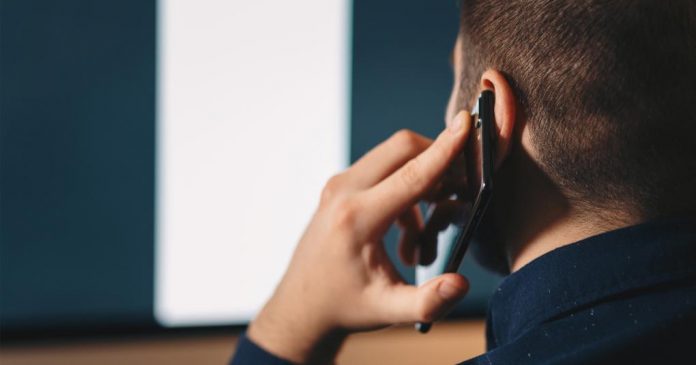 A manager of a commercial company presented with clinical manifestations of allergic contact dermatitis. After the patch test, the patient got to know that she is allergic to cell phone use!
A 38-year-old woman presented to the dermatology department with a pruritic eczematous lesion on her face. The patients reported that the symptoms were present for the past 6 months. She worked as a manager for a commercial company and her work required use of cell phone for many hours in a day. Additionally, the patient had a history of metal allergy and her family history was positive for atopic dermatitis.
Physical examination revealed confluent erythematous and squamous plaques at the left pre-auricular and auricular region. The lesions varied from 1 to 4 cm in size. The rest of the examination was normal and the patient had no other cutaneous diseases or photodermatoses.
The doctors performed a patch test SIDAPA. After 48 hours, they recorded a preliminary reading of the skin after removing the patch. Moreover, 72 hours later they recorded the final reading. The test was positive for nickel sulfate and for cobalt chloride. However, more for nickel than cobalt.
The doctors also performed a patch test Metal series, which was negative at 48 and 72 hours.
With the history, clinical presentation, and patch test results, they hypothesized cell phone as a trigger of pre-auricular dermatitis. Her physicians started her on oral antihistamines and topical steroids. However, after one week only partial improvement observed. Therefore, the patient was counselled to avoid direct contact of the cell phone with her ears. Instead, use the speakerphone when needed.  She observed significant improvement when she avoided the auricular contact.
Six months later, the patient had a complete remission of the cutaneous lesions. Moreover, there were no recurrences of auricular dermatitis.
Many mobile phones have levels of metals such as nickel and cobalt, which are known allergens causing contact dermatitis. It is imperative to be aware of this disease of the new world. Although dermatitis is a known disease for ages, cell phone as a trigger is new. Therefore, it is crucial for dermatologists to be aware of emerging mobile phone dermatitis, especially among young adults and adolescents.
Reference:
Tammaro A, Magri F, Pigliacelli F, et al. Allergic Contact Dermatitis to a Cell Phone. Acta Dermatovenerol Croat. 2018;26(4):339-340.