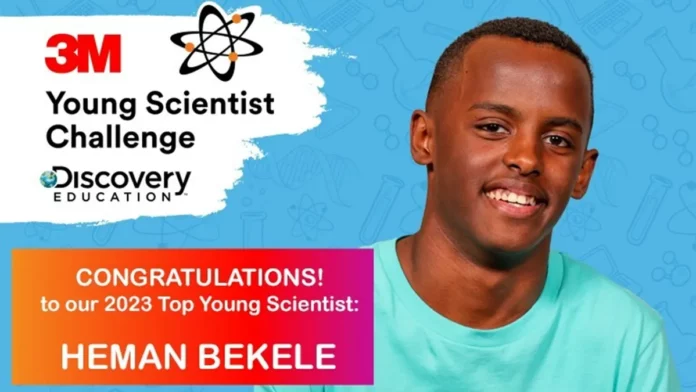 A 14-year-old makes a melanoma treating soap. It is by a student from Annandale, Virginia, and he won the 3M Young Scientist Entry Challenge for his entry.
Heman Bekele is a 9th grader at W.T. Woodson High School in Annandale. He competed against nine other scientists to win the title of "America's Top Young Scientist." The children of the school were paired with scientific mentors. They helped them develop their concept into a prototype, and this was done before they were judged in the challenges. Moreover, all this also included a presentation of their invention.
Bekele won for his soap that treats melanoma (Melanoma Treating Soap), which is the most common type of cancer in the United States.
Bekele explained,
He added,