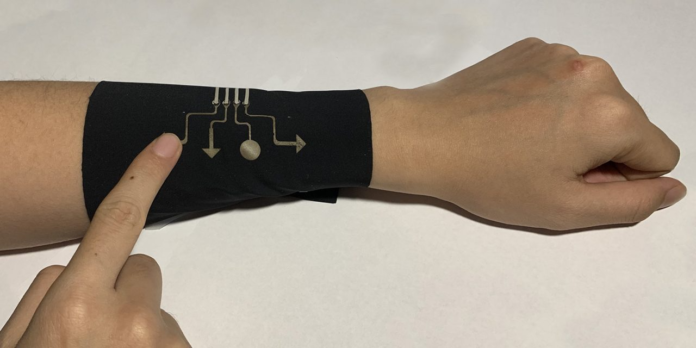 Wearable devices for assessing speech, motion and cognition
With each passing second, the global health impact of neurological disorders increases. Current statistics show that more than 8.6 million people suffer from neurological disorders, affecting cognitive skills, gait, and balance. Abnormal movement patterns are often assessed based on the observations of clinicians. With increased awareness of the massive burden that is associated with neurological disorders also comes the need for technologies assessing cognitive function. Since recent years, the commercial market for state-of-the-art wearable devices for assessing speech, motion, and cognition is ever expanding. The technology serves as a point-of-reference for challenges, solutions, and future research in the field.
The wearable devices have been developed and extensively engineered for numerous applications ranging from psychological disorders, muscle disorders, hypertension and cardiovascular diseases to neurocognitive disorders, such as Alzheimer's disease and Parkinson's disease. Recently the wearables have shown encouraging improvements in its utility towards diagnostic and treatment processes. The devices are either designed as wearables accessories or integrated in garments with built-in sensors that allow long-term monitoring of neurological symptoms in clinical and out-of-hospital settings.
A rapid increase in neurological disorders has prompted the healthcare sector to reorganise themselves
Although initially the technologies were introduced for measuring physical activity. As of recently, the technologies are widely being used for Parkinson's disease and stroke, whereas there is growing interest in using the devices for detecting seizures in epilepsy.
Most neurological disorders are associated with functional disabilities because of physical deconditioning and motor impairments, leading to gait disturbances, postural instability, increased fatigability, fall risks, reduced independence and mobility loss. Rehabilitation programs are focused on restoring motor impairments and promoting functional ability for individuals with neurological disorders. New technologies have the potential to improve these outcomes and to reduce costs. One such technology is of inertial sensors that contain accelerometers and gyroscopes that can assess the type, duration, intensity, quality, and frequency of various functional activities related with mobility. The sensing systems can be used for providing rehabilitative services at remote areas, thereby paving way for new possibilities for objective, continuous and unsupervised monitoring of mobility and functional activities in both clinical and non-clinical settings.
A variety of technologies have also been developed for detecting and predicting ongoing seizures, introducing new possibilities for rapid treatment and to stop and prevent seizures.
Epilepsy is a common neurological disorder with an incidence of 68.8/100,000 person-years. What's more, although new antiepileptic drugs have been introduced in the last decades, one-third of people with epilepsy continue to have seizures despite treatment. Similarly, despite the seizures being well controlled, the quality of life is significantly lowered because of anxiety associated with the unpredictability of seizures. The seizure detection systems are designed to detect ongoing seizures and provide clinicians with data useful for managing the seizures. It also aids in limiting the complications because of early detection and rapid therapy in response to the seizures.
The healthcare industry currently revolves around manual and cognitive tasks, but the work would be complemented with wearables and artificial intelligence. A more personalized healthcare system with wearable devices and artificial intelligence can lead to a more well-equipped healthcare system.
References
Wearable Devices for Assessing Function in Alzheimer's Disease: A European Public Involvement Activity About the Features and Preferences of Patients and Caregivers https://www.frontiersin.org/articles/10.3389/fnagi.2021.643135/full
Wearable devices for seizure detection: Is it time to translate into our clinical practice? https://pubmed.ncbi.nlm.nih.gov/32359805/