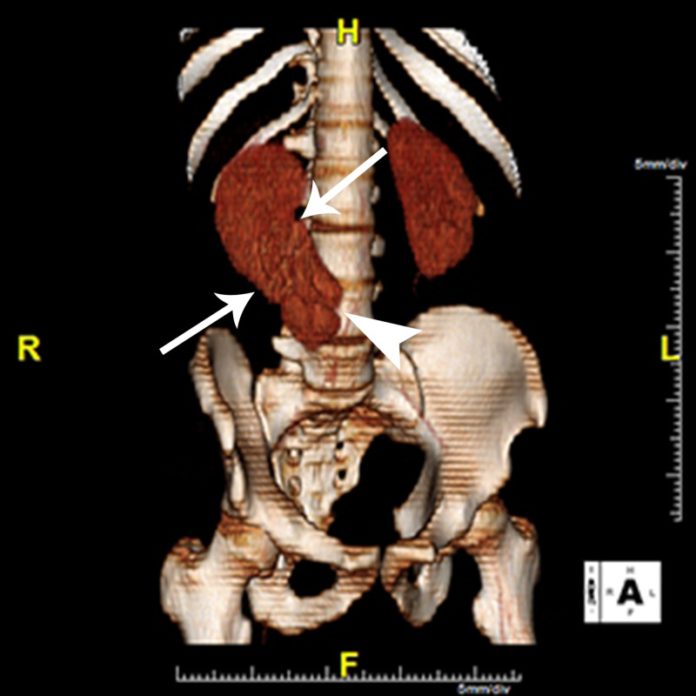 Pain in the abdomen brought a 20-year-old to the emergency department who then gets to know that he has triple kidneys!
A 20-year-old male presented to the emergency department with complaints of right lower quadrant abdominal pain. The patient had a history seizure disorder since 14 years of age for which he took divalproex sodium and topiramate.
In the emergency department, examination revealed normal vital signs. Serological investigations were also normal with normal creatinine of 0.89 mg/dL and blood urea nitrogen of 14 mg/dL.
Imaging:
Therefore, the doctors performed an abdominal ultrasound to evaluate the cause. It revealed a nonspecific structure in the lower abdomen on the right side. with a vascular fatty central parenchyma, as well as an avascular hypoechoic peripheral parenchyma
Since ultrasound did not reveal any acute findings. They performed a computed tomography scan of the abdomen. The CT scan also revealed no acute abnormality. However, it revealed a unique finding.
The CT scan flabbergasted the doctors by showing three instead of the normal two kidneys!
On the left side, there was a single, anatomically normal kidney with normal ureters. However, on the right side, the CT scan revealed a supernumerary kidney fused to the lower pole of the native right kidney.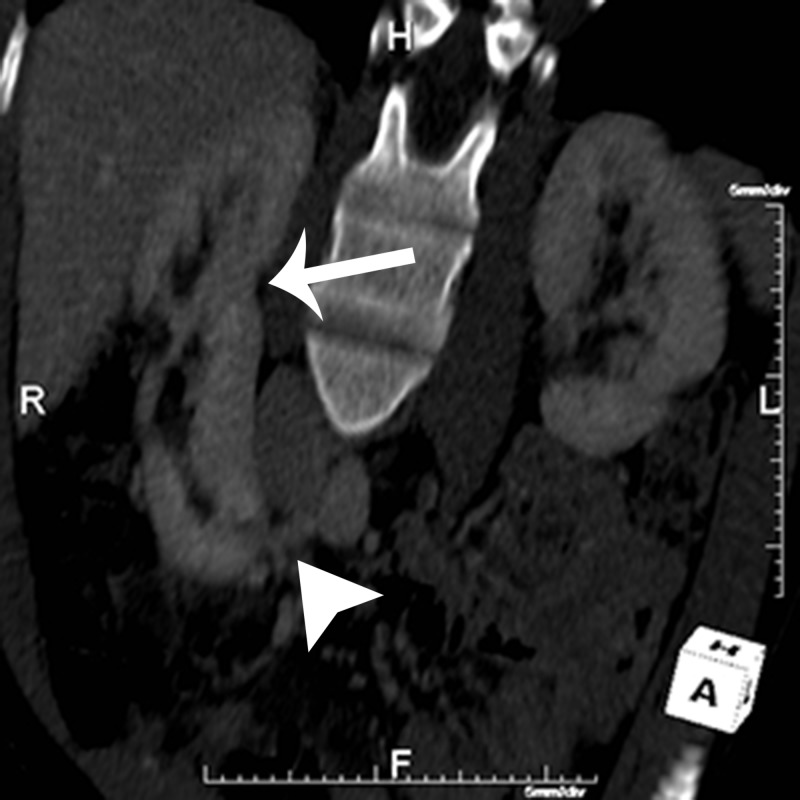 How was the patient unaware of the anomaly?
Most probably because there were no symptoms!
The three kidneys functioned normally. This was proved by the renal function tests showing a normal creatinine level of 0.9 mg per deciliter (80 μmol per liter) (normal range, 0.6 to 1.0 mg per deciliter [53 to 88 μmol per liter]).
To have triple kidneys is quite uncommon. The supernumerary kidney is a rare congenital anomaly due to aberrant embryogenesis. The other name for it is duplex kidney.
Duplex is a Latin word, which means double. So there is a duplex kidney on one side and a normal on the other side, it makes up three in total. Only 100 such cases have yet been reported in the literature
As long as the renal function is normal, there isn't a need to worry. Patients with three kidneys live a normal life only to find out about the third kidney incidentally.
Reference:
Mejia M, Limback J, Ramirez A, Burt JR. A Case of Supernumerary Kidney. Cureus. 2018;10(12):e3686. Published 2018 Dec 5. doi:10.7759/cureus.3686