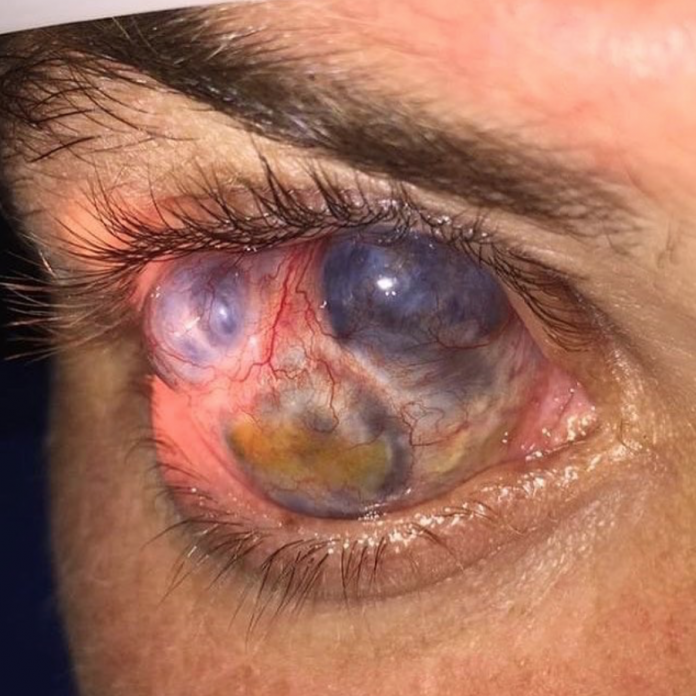 Anterior necrotizing scleritis without inflammation, so called scleromalacia perforans, is a rare, severe eye disorder developing on autoimmune damage of episcleral and scleral performing vessels.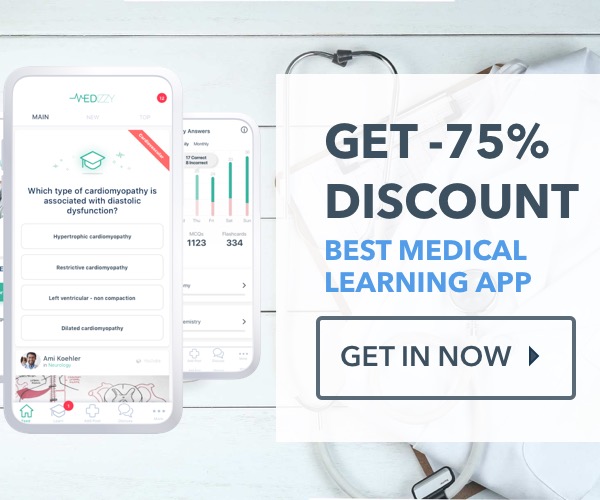 It is characterized by the progressive scleral thinning without inflammation.
The onset of the disease is insidious, progression is slow and no specific symptoms are observed until discoloration of the sclera is detected.
Progression of the disease reveals as necrotic slough without surrounding inflammation; absorption or slough separation leave bare uvea, covered only by thin layer of conjunctiva. Nevertheless perforations are uncommon without trauma. The area of scleral lack is surrounded with pathological vessels anastomosing with each other or crossing the abnormal area to join with perilimbal vessels.
Visual loss, secondary to progression of astigmatism (sclear and paralimbic/corneal changes), anterior uveitis, cataract (secondary to uveitis or steroid therapy) or glaucoma (secondary to ocular abnormalities or steroid therapy), happens in more than half the patients at late stages of the scleritis.
Scleromalacia perforans is most common in women with long-term rheumatoid arthritis, but it was also observed with other systemic diseases.
There is no specific and efficient treatment. As it develops on autoimmune abnormalities immunosuppressive therapy is proposed. To preserve globe integrity, scleral patch grafting (both tissues and synthetic materials) with subsequent immunosuppression is performed.
Image by @oftalmo_ba
Source: @medicaltalks