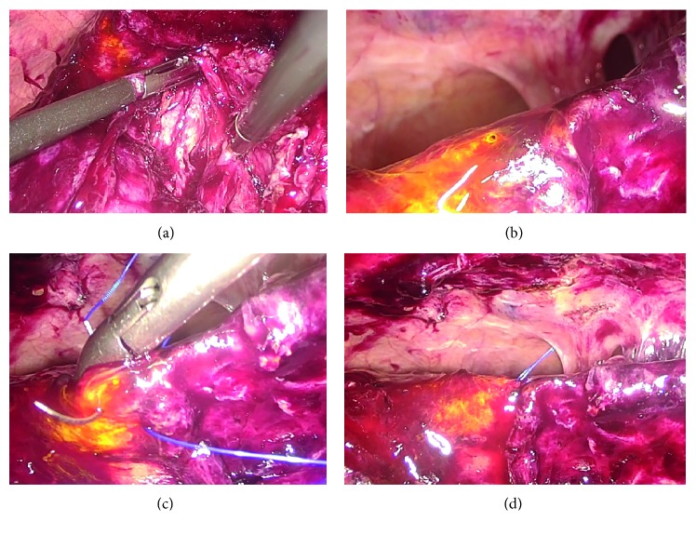 Subvesical bile duct injury (SVBI) is the second major cause of bile duct injury after laparoscopic cholecystectomy.
However, the injury is generally only recognised postoperatively.
As in this case, the patient was diagnosed with SVBI after laparoscopic cholecystectomy.
This article describes the case of an 84-year-old female patient with subvesical bile duct injury. The patient was diagnosed with acute cholecystitis. Similarly, her past medical history revealed that she had undergone distal gastrectomy with Billroth I reconstruction. This is a type of reconstruction in which the stomach is anastamosed to the duodenum after a partial gastrectomy with the resection generally restricted to the antrum.
On the third day after being diagnosed, the patient underwent a laparoscopic cholecystectomy. A fundus down approach was used because of the presence of scarring tissue. However, after the gallbladder was resected from the fossa, a small amount of leakage was detected of the gallbladder fossa at the side of the fundus. Doctors evaluated the source of leakage with a laparoscope. The findings confirmed a tiny hole through which bile juice was oozing. The findings led to the diagnosis of subvesical bile duct injury.
The SVBI was laparoscopically repaired using 3-0 prolene, stopping the bile from leaking. In addition, a closed suction drain was placed at the subhepatic space. A slight leak of bile was detected from the drain on the first day postoperatively. However, it settled spontaneously on the 2nd day. Doctors removed the drain on the 3rd postoperative day. She was discharged on the 10th operative day with only complaint of appetite loss.
References
Two Cases of Subvesical Bile Duct Injury Detected and Repaired Simultaneously during Laparoscopic Cholecystectomy https://www.ncbi.nlm.nih.gov/pmc/articles/PMC6458879/