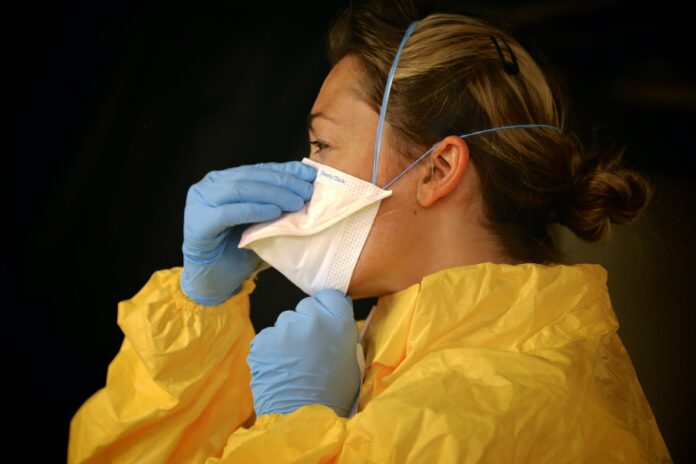 Fog-free PPE is an ongoing requirement of many, which drastically increased during the pandemic.
Students at the University at Buffalo School of Dental Medicine used the theory underlying why water beads up on lotus petals to overcome this problem.
The students used 3D printers to make free face shields and comfort bands. Moreover, all of these were then used by about 3,000 dental professionals in university facilities nationwide as personal protective equipment (PPE). The students first had to figure out how to stop the shields from fogging, making the wearers' vision difficult. The study was supervised by Praveen Arany, PhD, associate professor of oral biology.
Fog-Free Solutions
Anti-fogging solutions available commercially were not suitable. Moreover, they also had the potential to cause skin irritation in addition to causing sickness if ingested or inhaled.
Lotus leaves were 'the solution' for the researchers.
Arany explained,
After taking a look at wax that may help keep PPEs clear and non-toxic, the researchers found out that carnauba and beeswax mixed together can give sufficient results.
Arany said,
The discovery is described in a study written by Arany and students Succhay Gadhar, Shaina Chechang, and Philip Sales. It was published on August 28 in Peer J Materials Science.
The magnifying glasses dentists use to examine patients' mouths gave rise to the idea for the project. They realized that they needed clarity in the magnifying glass when using the dental loops as well.
When the pandemic struck, the dental school's 3D printers were idle. Previously they were being employed to produce and research medication-filled 3D-printed dentures, smart fillings, and bone regenerative scaffolds.
Arany said
Students started working on it in 2020 and also revealed disinfectant isopropyl alcohol will not disrupt the anti-fogging agents. Moreover, they also figured out the shape of the masks, preventing discomfort while wearing them.
A total of 20 students participated in the research, the 3D printing, the creation and delivery of the PPE devices, as well as the developing and running of a PPE website.
The Food and Drug Administration gave them permission to manufacture and distribute the face shields under an emergency use permit. The free face shields were not only used by dentistry practitioners but also by medical staff at Oishei Children's Hospital and Buffalo General Medical Centre during the epidemic.
Arany said,
Arany further added,