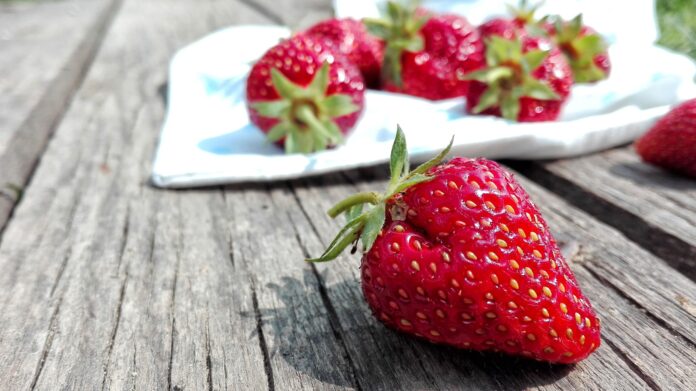 A new study reveals beneficial findings about strawberry consumption. Eating strawberries every day can reduce the risk of developing dementia in the middle age.
The team of researchers that found the benefits of blueberries for prediabetic patients extended this research by investigating the benefits of strawberries. Their aim was to uncover the link between strawberries and berries. Whether it can improve cognitive performance and metabolic health.
The author of the study, Robert Krikorian said,
The researchers included 30 individuals between the ages of 50 and 65 in the study. All of them were overweight and reported mild cognitive decline. Moreover, before the study commenced, the participants were told to refrain from eating berries or berry products for two weeks.
When the 12-week study began, they got powdered supplements to mix with water. They had to take it for breakfast every day. Half of them got powder with strawberries, and half of them received a placebo. Moreover, they also completed cognitive tests at the beginning and end of 12 weeks. In addition to their mood and metabolic state. Their insurance resistance level and cholesterol levels were tracked throughout.
Analysis
The data analysis revealed that the participants who got the strawberry supplement showed less difficulty recalling and recognizing information. Moreover, a significant decrease in depressive symptoms was also seen.
Krikorian suggests that this was because of
However, no impact was seen on the metabolic health of the patients. Therefore, this contrasted with the previous research claiming that strawberries may have a positive effect.
Krikorian explained,