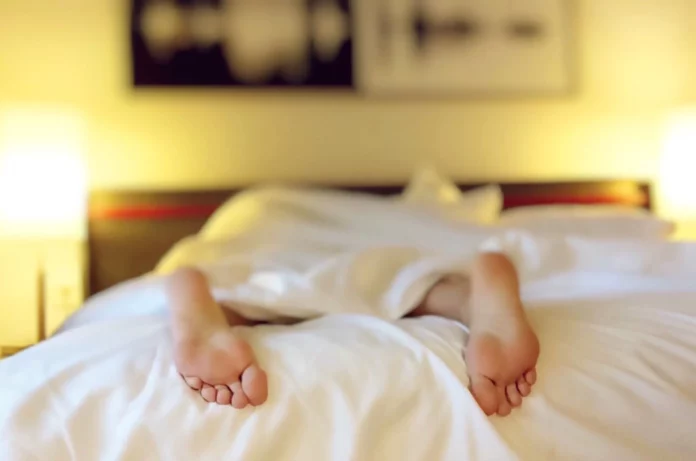 A study investigated sleep deprivation that led to mood improvement in patients with depressive disorders. Researchers at the Perelman School of Medicine, University of Pennsylvania, conducted the study.
Published in PNAS, "Enhanced amygdala–cingulate connectivity associates with better mood in both healthy and depressive individuals after sleep deprivation," the team of researchers mapped the brain region activity through resting-state-functional magnetic resonance imaging. It helped them see why people get a healthy boost from something that is an epidemic otherwise.
The study revealed that one night of no sleep enhanced the connectivity of the amygdala to the anterior cingulate cortex; having a correlation with better mood in healthy but depressed individuals.
The sleep deprivation experiment was conducted on both healthy and major depressive individuals. In addition, 16 controls were also allowed uninterrupted sleep. The researchers studied the effects of total sleep deprivation on functional connectivity and mood.
Researchers performed the experiments in the Clinical Translational Research Center lab for five days consecutively. All the participants underwent three rs-fMRI scanning sessions. Each participant acquired 210 fMRI images.
Resting-state fMRI scanning sessions went on for five days. The first was after a regular night's sleep on day two's morning as the baseline. However, the TSD group had their second scanning session on day three's morning without any sleep.
Furthermore, the participants were allowed to sleep for two nights before their final scanning on day five. All the participants completed a short version of thirty-five items, which included the Profile of Mood States every two hours from day two to five.
However, expectedly, most participants had a bad mood after skipping sleep. Furthermore, 43% of them showed an improvement and the remaining had no change or worse mood after a night of TSD.
The connectivity of the Amygdala to the anterior cingulate cortex increased sufficiently in patients who had mood improvement. But it was less in the patients with no mood improvement.
Conclusion
The findings suggest that Amygdala-ACC network connectivity may affect neural resilience to mood disruption after loss of sleep. Therefore, it may be a target potentially for antidepressant interventions.
According to the researchers