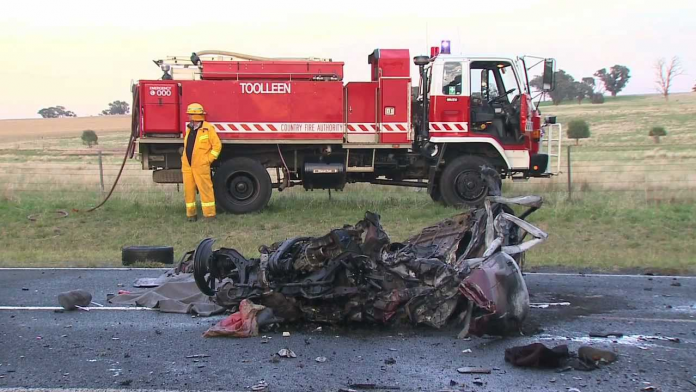 A 29-year-old patient with no past medical history was brought to the emergency department after a motorcycle accident.
The patient presented with no signs of mental trauma or emotional disorientation. He was breathing normally and his pulse was rhythmic and preserved and blood pressure was 90/40 mmHg. In addition, there were no significant pathological findings other than sensitivity in the anterior portion of the left thigh.
A 30 cm fracture was present in the left iliolingual region (L-1) with iliac crest exposure. The fracture was comminuted type and involved the soft tissues. In addition to this, a grade II (Gustilo and Anderson classification), open distal tibial fracture was also present.
Further investigations including an ultrasound scan was performed. The scans did not show any pleural, pericardial and abdominal fluid. Additionally, a CT scan was performed which confirmed the diagnosis of Fracture-dislocation CA3 at T10 and A0 at T10 level (AO classification), a 10th rib fracture, left iliac open fracture.
Treatment plan
The patient was advised early surgical treatment, open reduction and fixation with pedicle screws at T8-T12, external fixation to the right tibia and Friedrich on left iliolingual wound. Furthermore, a second surgery was performed 9 days after the first surgery. The procedure included open reduction internal fixation (ORIF) of external tibial plateau fracture of right knee with two cannulated screws, ligamentoplasty of right knee and ORIF of right distal tibial fracture.
Fracture or dislocations of the thoracic or lumbar spine after high impact trauma often causes neurologic deficits. However, the 29-year-old presented with no neurologic deficits even three years after the surgical procedures. Follow-up showed that he progressed satisfactorily.
References
Fracture-Dislocation of the Upper Thoracic Spine without Neurologic Associated Injury: Two Cases Report https://clinmedjournals.org/articles/tcr/trauma-cases-and-reviews-tcr-1-022.php?jid=tcr