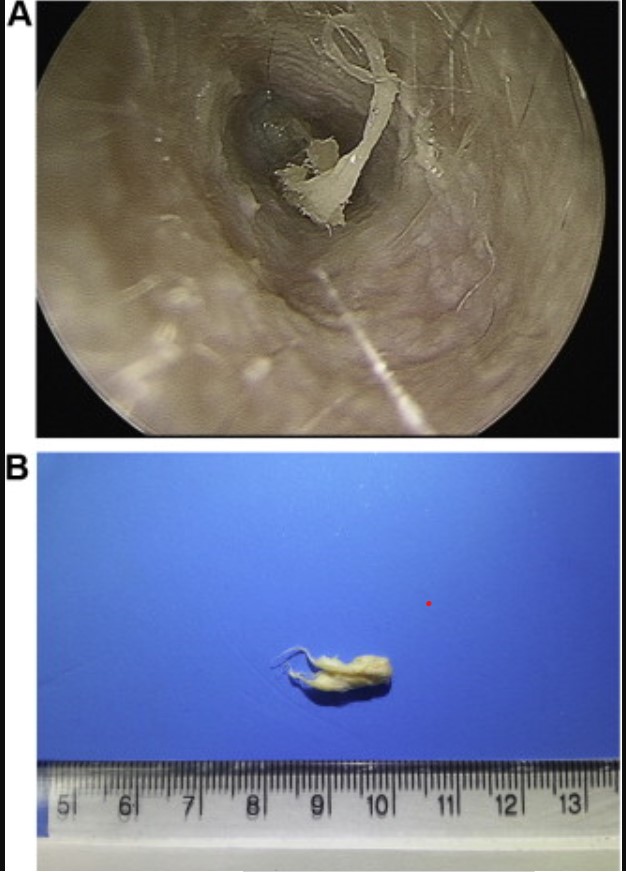 A retained cotton tip, in the ear of a 73-year-old diabetic, led to swelling of the ear canal and discharge from the ear which was unresponsive to initial treatment.
Any foreign object retained in the ear, be it the cotton tip or a surgical gauze during a surgery, can lead to granulomatous inflammatory response. Consequently, leading to discharge, swelling, and pain. Here is a case report of a patient with retained cotton tip in the ear.
A 73-year-old man presented to the hospital after his doctors referred him from a local clinic with a suspicion of malignant otitis media. The patient was a known case of diabetes mellitus for the past 30 years. He was using an oral hypoglycemic agent for diabetes. Despite adequate management, the patient's complaints of otorrhea and otalgia remained unresolved.
In the hospital, physical examination revealed that the external auricular canal (EAC) was completely obliterated. Moreover, examination also revealed an aural polyp in the inferior portion of the EAC.
Pure tone audiometry (PTA) revealed a mixed-type profound hearing impairment.
Computed tomography scan:
The doctors advised a computed tomography scan of the temporal bone. The CT scan showed obliterated EAC without erosive damage to the underlying bony EAC wall. On the right side, the middle ear cavity and the mastoid antrum showed opacification. Additionally, it also revealed sclerosis of the mastoid air cells.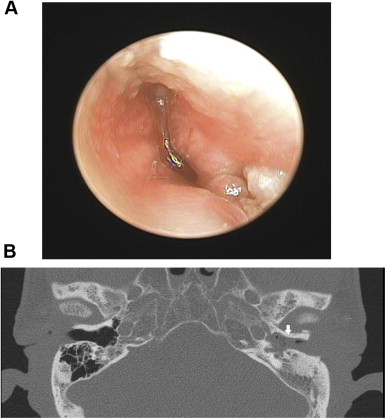 Since the patient was already taking oral antipseudomonal fluoroquinolones without any improvement, his physician prescribed him ceftazidime 2 g intravenously every 12 hours. Additionally, they packed the affected EAC with antibiotic-soaked gauze.
On 7th day of treatment, a strange object was recovered from the left ear canal. The recovered 'strange object' was a retained cotton tip of the cotton bud.
After the removal, the patient improved substantially. The swelling of the EAC resolved and so did the otorrhea.
Reference:
Yang HC, Cho YB, Cho H, Retained Cotton Bud-induced Severe Otitis Externa That Mimics Malignant Otitis Externa, International Journal of Gerontology, 2015:9 (1) 52-53, https://doi.org/10.1016/j.ijge.2014.11.001.