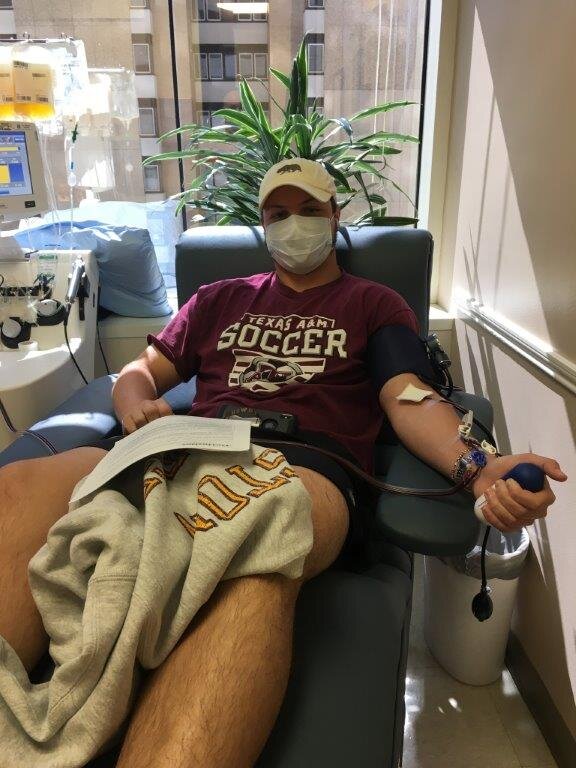 Doctors around the world are in pursuit of an effective treatment for Coronavirus disease 2019 (COVID-19) as the total number of cases reaches 7.4 million. In recent weeks the use of plasma therapy has come to show promising results in treating affected patients.
Convalescent Plasma therapy – Over 100 years old
Since the 19th century, convalescent plasma therapy has been used to treat multiple diseases such as diphtheria, Ebola outbreak of 2015 and, the SARS pandemic of 2003.
55% of the total blood volume is composed of plasma which is rich in proteins such as antibodies. Antibodies are produced by the body in response to foreign organisms and, can help to recognize and fight these pathogens. The plasma of recovered patients is called convalescent plasma and, contains antibodies against COVID-19 which researchers believe can boost the immune system of people with ongoing infection.
Chinese researchers in Wuhan were the first to investigate the benefits of using convalescent plasma therapy in patients with severe COVID-19 and ARDS (Acute Respiratory Distress Syndrome). All 5 patients in the case series showed an improvement in clinical status. Since then several other case studies investigating convalescent plasma therapy as a potential treatment of severe COVID-19 have been published with similar findings.
A recent study published in The American Journal of Pathology, deemed plasma therapy to be safe in treating COVID-19.
A total of 25 patients with severe or life-threatening COVID-19 were enrolled for the study between 28th March and 14th April at Houston Methodist Hospitals. The aim of the study was to evaluate the safety and potential benefit of transfusing convalescent plasma in patients with severe disease. 
Plasma was collected from recovered, healthy individuals who had been asymptomatic for 14 days or more and, tested negative for SARS-CoV-2. Donor plasma was also screened for and, tested negative for hepatitis B and C virus, HIV, West Nile Virus, Zika virus, and syphilis.
All patients were given a single 300mL dose of donor plasma while one patient was given a second transfusion 6 days after the first dose. Plasma therapy was also accompanied by anti-inflammatory and anti-viral medications and, some patients also required oxygen support prior to transfusion.
On day 7 post-transfusion, 36%of the patients had shown improvement with 28% of those being discharged. By day 14, 76% of patients showed improvement and 11 patients were discharged. The data thus indicated that the administration of convalescent plasma is a safe treatment option for patients with severe COVID-19 disease. 
However, other than the small sample size and absence of a control group the study has several other limitations. Since the patients were treated with other medications along with plasma, we cannot conclude whether the improvement was solely due to convalescent plasma or a combination of treatments. It is also unclear whether single or multiple transfusions are more effective in treating severe COVID-19. 
Despite such promising results, it seems like further research is required on the use of plasma therapy in treating severe COVID-19. 
References:
Salazar, Eric, et al. "Treatment of COVID-19 Patients with Convalescent Plasma." The American Journal of Pathology, 2020, doi:10.1016/j.ajpath.2020.05.014.
Shen C, Wang Z, Zhao F, et al. Treatment of 5 Critically Ill Patients With COVID-19 With Convalescent Plasma. JAMA. 2020;323(16):1582–1589. doi:10.1001/jama.2020.4783