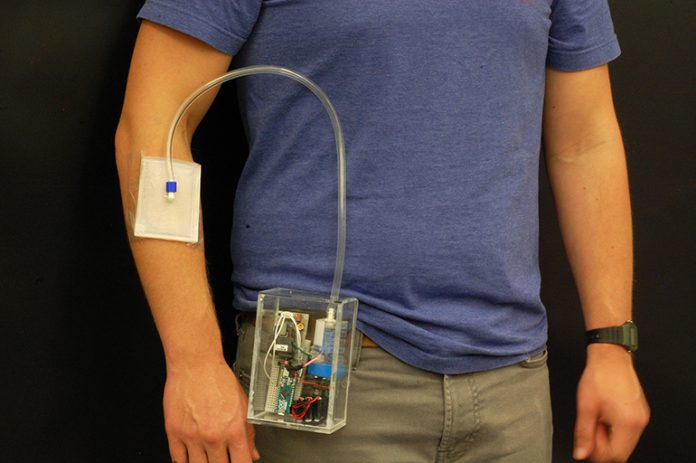 In the United States alone, 6 million people are victims of chronic wounds and associated infections.
Over time, with the judicious use of antibiotics, non-compliance, and self-treatment with antibiotics along with the mutations in the pathogens, the resistance against antibiotics is an emerging hurdle in treating patients with chronic wounds and the associated infections.
This rising health concern, more so in patients with an already compromised immune system such as those with chronic diseases like diabetes or immunosuppressive disease, has been handled diligently by the researchers at Purdue University came up with a way around the otherwise complicated management of wounds unresponsive to antibiotics.
A team of researchers at Purdue University have designed a wearable, portable, compact, and flexible device to administer antibacterial ozone gas topically to chronic wounds to help stimulate tissue repair and regeneration.
Rahim Rahimi, an assistant professor of materials engineering at Purdue, said:
"We created a revolutionary type of treatment to kill the bacteria on the surface of the wound or diabetic ulcer and accelerate the healing process. We created a low-cost wearable patch and accompanying components to deliver ozone therapy."
Creating a topical ozone system isn't as easy as ABC. It required large equipment that could only be used in contained clinical settings.
The flexible and wearable ozone antimicrobial system consists of a flexible, disposable semipermeable, and multi-layered dressing in the form of a patch which is connected via a tube to the ozone generator. The ozone generator is powered by a battery that, once turned on, provides a steady source of ozone to the wound. The striking antibacterial property of ozone kills the bacteria by oxidizing the bacterial cells and rupturing them.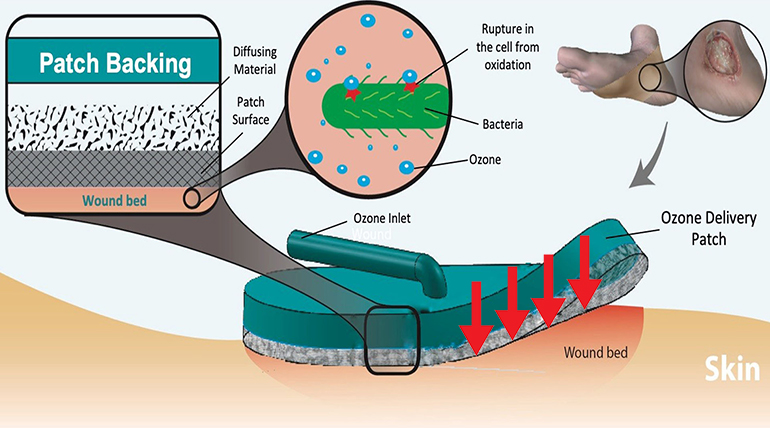 Although the whole system sounds like a huge device, in reality, the ozone system has been made portable and compact.
The two notorious organisms found to be the culprit of many wound infections, Pseudomonas aeruginosa and Staphylococcus epidermidis, have been killed with the antibacterial properties of ozone.
Rahimi said:
"Our breathable patch is applied to the wound and then connected to a small, battery-powered, ozone-generating device. The ozone gas is transported to the skin surface at the wound site and provides a targeted approach for wound healing. Our innovation is small and simple to use for patients at home."
With this new technology on the horizon, there is a bright ray of hope for those suffering from antibiotic-resistant infections of their chronic wounds.
Source:
Wearable, portable invention offers options for treating antibiotic-resistant infections, wounds
https://www.purdue.edu/newsroom/releases/2020/Q3/wearable,-portable-invention-offers-options-for-treating-antibiotic-resistant-infections,-wounds.html