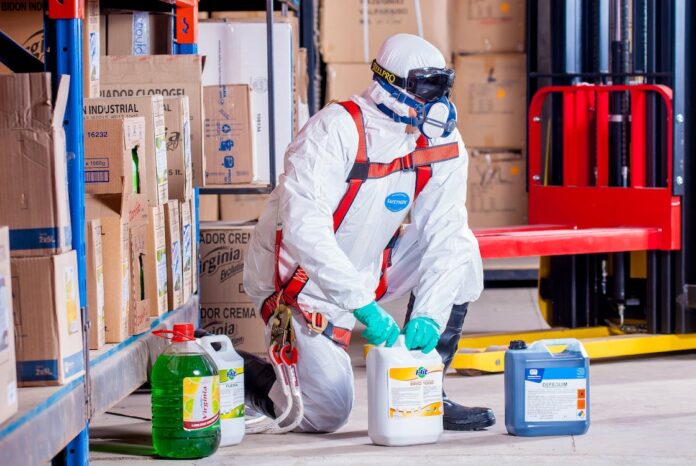 We cumulatively encounter multiple hazardous synthetic chemicals every day, which can have an adverse effect on our health. So, to evaluate this, researchers at Mount Sinai have developed a novel metric that gives an estimate of the burden.
The paper was published in Environmental Health Perspectives and the team talked about the advantages of this tool. They said that it will help epidemiologists or researchers who measure exposure levels of this class of chemicals. They are known as PFAS (per-and poly fluoroalkyl substances) routinely. Furthermore, this chemical is associated with high levels of cholesterol, thyroid disease, liver damage, and hormone disorders.
Lead Author Shelley Liu, Ph.D., said,
The researchers used national biomonitoring data from the National Health and Nutritional Examination Survey for the development of their burden score utilizing item response theory. Moreover, it was used to score standardized tests. Other than that, the researchers at Mount Sinai are the first ones to use it in environmental epidemiology for developing exposure burden scores, which was highlighted by this concept.
Eight common PFAS chemicals were taken from adults and children. The researchers were able to summarize the PFAS exposure burden by combining the core biomarkers of participants with their broader exposure pattern. It includes exposure to other per-and poly fluoroalkyl substances relatively. Moreover, this statistical method can be accessed by other researchers as well. They can simply plug in their data sets into the PFAS burden calculator online.
Dr Liu explains,
The calculator also offers a straightforward method of including exposure biomarkers with low detection frequencies. Moreover, inaccuracies and errors can be reduced by including the concentrations of both the participants and exposure burden chemicals.
Dr Liu further added,