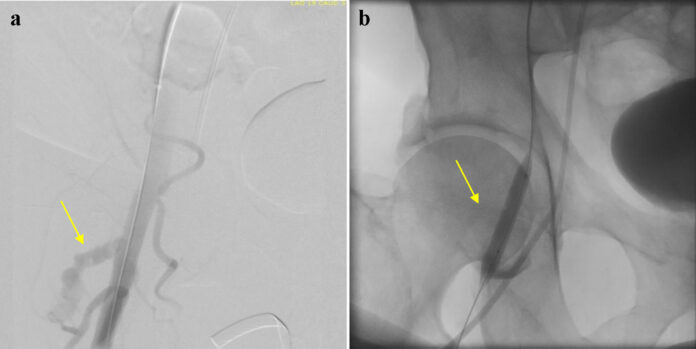 The leading cause of hospital mortality in ST-elevation myocardial infection is cardiogenic shock. The use of temporary mechanical circulatory support during a high-risk percutaneous intervention is a viable option to improve the outcomes. These include Impella, intra-aortic balloon pump extracorporeal membrane oxygenation. All of these help in increasing the stroke volume and reducing the end-diastolic ventricle pressure.
Among all the devices, Impella is widely used as an alternative to ECMO and IABP. It helps in the haemodynamic support of patients with high-risk PCI and cardiogenic shock. Furthermore, it reduces the parameters of severity despite still requiring a significant effect on reducing the thirty-day mortality.
What is Impella?
Healthcare providers use Impella, which is a percutaneous system for high-risk PCIs. It consists of an intracardiac micro-axillary rotary. Moreover, large-bore arterial access is a requirement for the placement of Impella devices. Usually, it is a transfemoral approach with retrograde cannulation of the common femoral artery. The procedure is performed under fluoroscopic guidance and ultrasound. In addition to a femoral angiogram using a small sheath.
After it has been determined that the femoral artery is adequate in size and does not have any disease, Impella is inserted on the active site. However, it is difficult to close the arteriotomy site with long manual compression. Moreover, to reduce patient discomfort, percutaneous suture closure is used.
The preclose technique is also used where either one or two preclose devices are preferred over manual compression. This helps in alleviating patient discomfort and achieves haemostasis, allowing a faster time-to-ambulation and discharge.
Complications of Impella
Although Impella has multiple benefits, there are multiple complications in association with it. Mitral valve injuries and iatrogenic injuries can also happen after Impella device implantation but rarely. Vascular complications, for example, hematoma, limb ischemia, stroke, distal thrombus formation, and major bleeding have also been reported.
Case Report
This case report examines the occurrence of iatrogenic pulmonary artery rupture after using Impella in a high-risk PCI patient. The patient also has an acute anterior wall STEMI with refractory CS complications. Moreover, a preclose was also installed with the help of preclose technique Impella insertion.
Investigations
A 62-year-old hypertensive and diabetic man presented to the ER with a complaint of chest pain. His ECG showed an anterior wall STEMI, for which aspirin, brilinta, and heparin were administered. Moreover, he was taken to the catheterization lab urgently. 100% occlusion was seen on the coronary angiography towards the proximal left descending artery. It seemed to be the culprit according to the doctors. The ventriculography suggested a severe reduction in the left ventricular ejection fraction of 20%. Furthermore, haemodynamic parameters were consistent with the diagnosis of refractory cardiogenic shock.
Diagnosis
After the catheterisation of the left and right heart, before PCI, doctors inserted an Impella CP through the common femoral artery. Moreover, a single preclose device technique was used, that is, after sequential dilation, the preclose device was installed. In addition, the short Impella sheath was also placed.
Doctors maintained the hemostasis using manual compression between the sheath exchanges and dilators. The 62-year-old went through an impella assisted PCI successfully. His angiograph was also excellent, after which he was transferred to the ICU to be monitored.
The patient returned to catheterization the following day for removal of the Impella. Doctors removed the Impella CP and achieved catheterization using preclose closure device with short manual compression. Although after the procedure, he complained of discomfort in his right groin and there was no evidence of haematoma development. In addition to no changes in peripheral pulses either.
A repeat angiogram in antegrade fashion from common femoral artery contralateral access was done, which showed extravasation of contrast at the level of root cause failure analysis.
Treatment
Doctors consulted a vascular surgery and the pseudoaneurysm was responsive to ultrasound-guided intervention. The condition was the narrow neck connecting the CFA to the aneurysmal sac. The PA treatment was successful with 1000 units of thrombin injection.
Follow-Up
The pain resolved after the pseudoaneurysm resolution. He went home in a stable condition.
Conclusion
Mechanical support devices like Impella CP are used to treat cardiogenic shock patients. However, despite being used commonly, there isn't any evidence of complications.
A pseudoaneurysm, a vascular complication is rare but a very important one with the use of Impella. This case was a presentation of Impella-assisted PCI in a patient with cardiogenic shock. Preclose ProGlide device led to the complication of PA development. His medical history was that he was diabetic and hypertensive, with chest pain upon his presentation to the ER with findings consistent with STEMI. In addition to complications in the refractory CS.
After sequential dilators exchange, doctors used the preclose device before Impella sheath insertion. After this, he went through successful Impella-assisted PCI of his left anterior descending artery. When haemodynamics stabilized, Impella was removed. Extravasation of contrast was seen on the imaging without hematoma development. PA was detected later with CT and ultrasound doppler imaging. It was managed with a thrombin injection.
It was concluded that PA was due to the shearing forces of the dilators. Hence it was proposed that preclose device deployment should be done earlier during access site dilation, to avoid complications. Moreover, this was also the first report with detailed management of PA after Impella insertion.