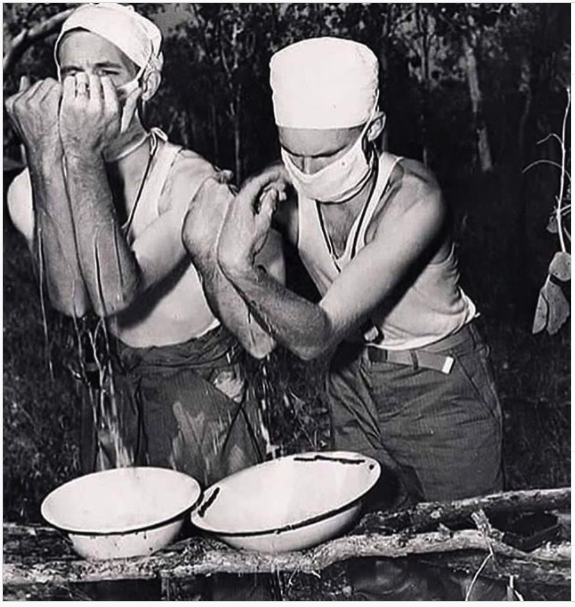 Do you know the history behind hand washing before performing a surgical procedure?
The purpose of surgical hand scrub is to remove transient microorganisms and debris from the nails, arms and forearms. Reduce microbial count to a minimum and inhibit rapid rebound growth of microorganisms.
Ignaz Semmelweis is a Hungarian doctor who worked in Vienna General Hospital and is known for highlighting the importance of hand hygiene. In 1864, the doctor noticed that women who were giving birth in the medical student and doctor run facility were more likely to develop fever and die compared to women who gave birth in the mid-wife run maternity ward, adjacent to it. He then decided to investigate the difference between the two wards and noticed that doctors and medical students often visited the maternity ward soon after performing an autopsy.
Based on this very observation, he concluded that doctors performing autopsies had "cadaverous particles" on their hands which they also carried into the maternity ward from the autopsy room. Whereas, midwives did not conduct any autopsies or surgeries so they weren't exposed to any of the particles.
As a result of this observation, Semmelweis decided to impose a new rule that made it essential for doctors to wash hands with chlorine. This was the first proof that showed the importance of cleansing hands to prevent infection. However, this innovation did not gain popularity with everyone. Some of the doctors were offended that Semmelweis was implying that the patients that deaths of patients were being blamed on doctors. As a retaliation, the doctors stopped washing their hands. They further argued that water was the potential cause of disease.
Unfortunately, the hand hygiene protocols were not widely adopted. And for over a century, the practice of hand washing stood still. It was not until the 1980s when healthcare associated infections and food-borne outbreaks led the public to become concerned and the United States Centres of Disease Control and Prevention identified hand hygiene to be an important means for preventing disease. In addition to this, the first ever hand hygiene guidelines were endorsed, followed by many more.