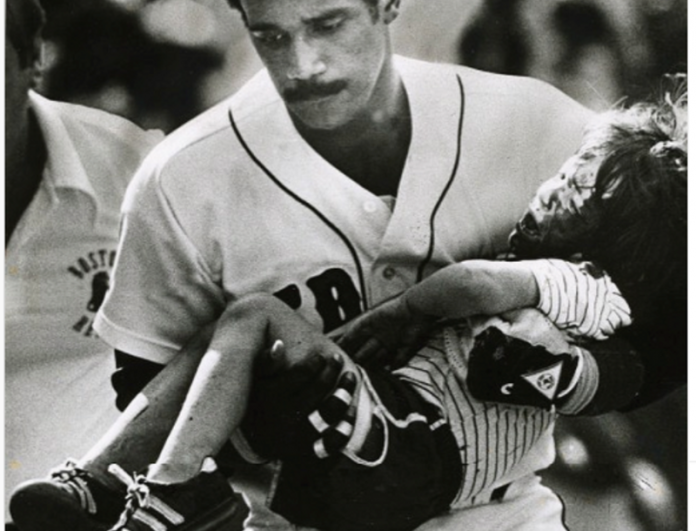 Each year, around, 1,750 are hit by foul balls in major league baseball games. According to an Indiana University Research, it is even more common than batters getting hit by wayward pitches. A similar such incident took place in Boston's Fenway Park exactly 37 years ago. And the moment that made history did not happen on the diamond, but in the stands.
On August 8th, 1982, the Fenway Park was hosting a game for the Red Sox. While the game was going on, an errant ball hit the stands, past the first base dugout. However, Jim Rice, the left fielder for Red Sox heard the sound of the ball striking flesh. Looking around the corner he saw that the foul ball hit a 4 year old Jonathan Keane's face, who was bleeding profusely from his head. Jim realized that it would take at least a few minutes for paramedics to arrive to the scene. So, the future Hall of Fame baseball player sprang into action.
Rice leaped over the railing and into the stands to cradle the young fan into his arms, carrying the boy into the dugout where he received immediate medical attention. A few minutes later Jonathan was rushed to the hospital. Doctors credited Rice for saving the boy's life.
Rice played the rest of the game with a blood stained uniform and a badge of honour for saving the young boy's life.
Many foul ball injuries can easily be avoided with an installation of additional safety nets. Compared to the 20th century, fans today sit much closer to the home plate. Therefore, fans have less time to avoid the errant balls and bats heading in their direction.