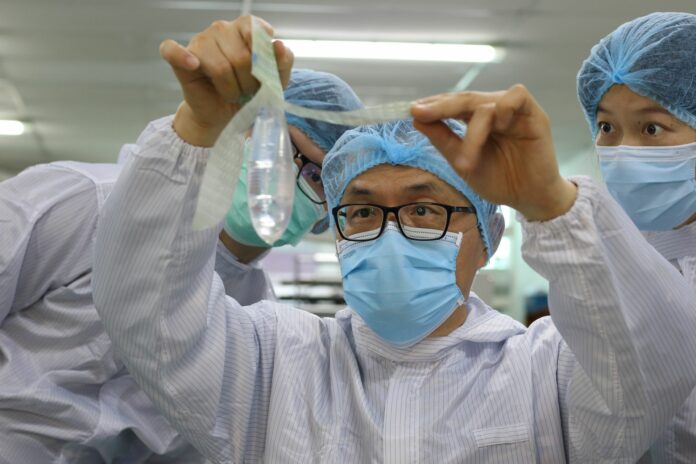 A Malaysian Gynecologist has created the world's first unisex condom with the hopes to revolutionize sexual health for all genders.
Effective contraceptives not only help prevent unwanted pregnancies but also reduce the risk of sexually transmitted infections (STIs). However, current contraceptive methods are often faulty (e.g., condoms) or come with a bunch of side effects (e.g., birth control pills). Therefore, there is a growing need for safer, effective, and flexible contraceptive options. Now, a Malaysian gynecologist has invented a unisex condom called the Wondalead Unisex Condom. Both males and females can use the invention. Thus, becoming the world's first such barrier method.
Dr. John Tang Ing Ching, the inventor of Wondaleaf, used medical-grade material for the condom. It has a transparent film that can cover the penis or vagina and then an adhesive film that fixes it in place. Thus, creating a fluid-proof barrier and preventing any skin contact. Since the adhesive film is on only one side, it can easily be reversed depending on the gender of the user. Moreover, the contraceptive is wide enough to cover adjacent areas, providing better protection.
Clinical Trials Show Promising Results
Researchers have conducted multiple small clinical trials to assess how the invention fares among users. Both genders reported better performance for the unisex condoms as compared to traditional condoms. According to one such study, 69.8% of women and 58.4% of men preferred Wondaleaf over a female condom.
Since the condom is made from polyurethane, it's safe for people with latex allergies. Furthermore, scientists made it really thin, around 0.03 millimetre, so as to avoid the loss of sensation. And the fact that it comes in free size, is an added plus point.
Currently, these condoms are only available in Malaysia. Dr. John believes it will serve as a meaningful addition to the current contraceptive methods.
Source: Reuters