Animal trials revealed a stronger and faster immune response with a COVID-19 vaccine patch than an injectable form of same vaccine.
The pandemic has led researchers to explore various forms of vaccine technology. Although the current injectable vaccines are extremely effective, their distribution and storage pose a few challenges. Moreover, injectable vaccines are not the most attractive options for those with needle phobias. In an effort to combat these challenges, researchers have come up with a COVID-19 vaccine patch. The vaccine is a needle-free alternative to the more traditional options.
Researchers at the University of Queensland and Vaxxas developed the high-density microarray patch (HD-MAP) for the Hexapro vaccine. With 5000 microprojections, a simple click of the applicator delivers the vaccine directly to the epidermal and upper dermal layers of the skin. Now, a team of researchers have tested the patch in an animal model. The results of the trial are available in the journal Science Advances.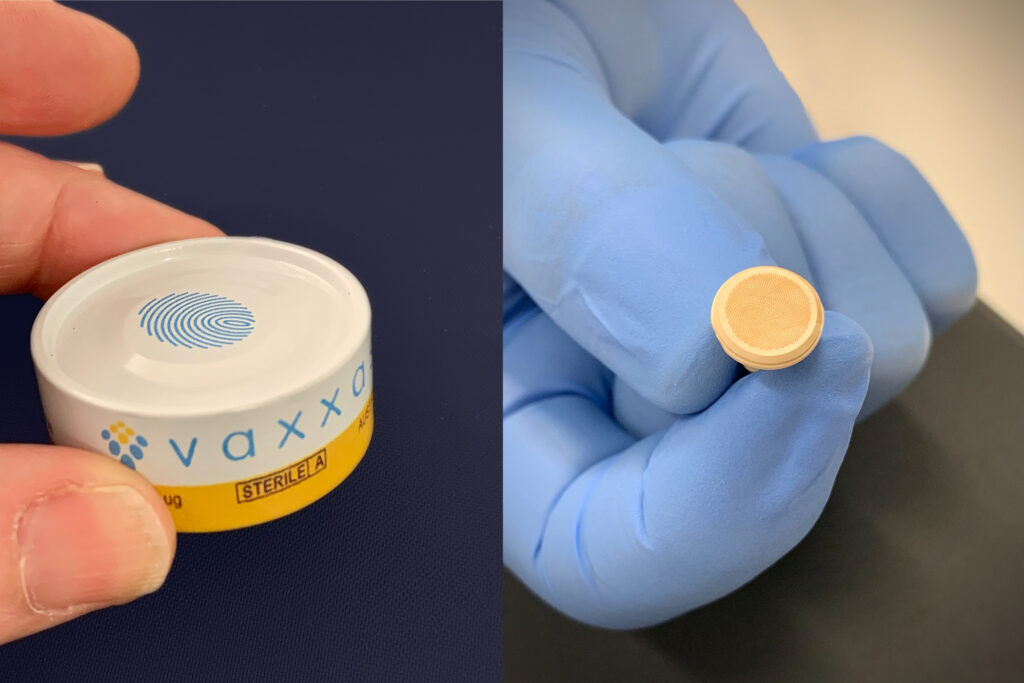 Good Results in Animal Model
Led by Dr. David Muller of the University of Queensland School of Chemistry and Molecular Biosciences, the team explored the vaccine response produced in mice from the patch. They then compared it to that of the traditional injectable vaccines.
The results showed that when the mice were exposed to SARS-CoV-2, the patch elicited a significant immune response. Moreover, this immune response was greater and faster compared to an injection of the same vaccine.
The team further reported on the vaccine's improved thermostability with the HD-MAP. According to results, the vaccine remained stable on the patch for up to a month at 25 degrees Celsius, and a week at 40 degrees. Thus, researchers believe that this will help reduce cold chain dependence and improve the distribution and storage of vaccines in low-income countries.
Reference:
McMillan, Christopher L., et al. "Complete Protection by a Single-Dose Skin Patch–Delivered SARS-COV-2 Spike Vaccine." Science Advances, vol. 7, no. 44, 2021, doi:10.1126/sciadv.abj8065.