Hantavirus, also known as the 'Seoul virus', is a rodent-borne virus that can cause infections in humans
Recently, scientists in Germany reported the first case of animal-to-human transmission of hantavirus in the country.
According to the report, the 18-year-old developed a severe infection that required ICU admission.
Researchers in Germany reported the country's first-ever case of hantavirus infection from animal-to-human transmission. They published their report in the journal Emerging Infectious Diseases.
According to the report, the 18-year-old likely contracted the virus from her pet rat. Researchers suspect the rat may have come from a different country.
Hantavirus got its name from a river in South Korea. An early outbreak in the region first led to the isolation of the virus.
First-Ever Case of Hantavirus Infection in Germany
Animal-to-human transmission is rare but can occur as a result of coming in contact with rat urine, saliva, or feces. Infection can result in a fever or a life-threatening case of hemorrhagic fever with renal syndrome in some. Most cases generally originate from Asia. However, multiple countries across the globe have reported outbreaks in recent years.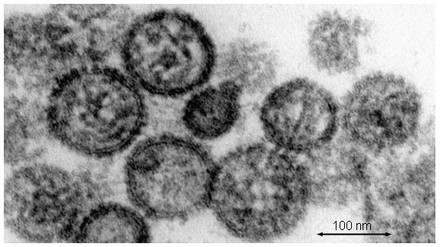 In October of last year, an 18-year-old presented to a hospital in northwestern Germany with high fever and symptoms of acute kidney failure. Along with an acute kidney injury, she also developed gastroenteritis and liver pathology. The patient required admission to the intensive care unit (ICU) of the hospital for treatment. 
With the help of a newly developed molecular diagnostic technique, the researchers were able to confirm the presence of hantavirus in the patient's samples. The same technique also helped identify the virus in the patient's pet rat.
The species of hantavirus, however, remains unknown.
What about Human-to-Human Transmission?
According to the Center for Disease Control and Prevention (CDC), human-to-human transmission of the disease is extremely rare. However, the presence of the virus in a pet rat is a cause for concern for pet rat owners.
The authors of the study, therefore, suggest suspecting hantavirus infection in those with a history of contact with wild and domesticated rats.
Reference:
Hofmann J, Heuser E, Weiss S, et al. Early Release – Autochthonous Ratborne Seoul Virus Infection in Woman with Acute Kidney Injury – Volume 26, Number 12—December 2020 – Emerging Infectious Diseases journal – CDC. doi:10.3201/eid2612.200708