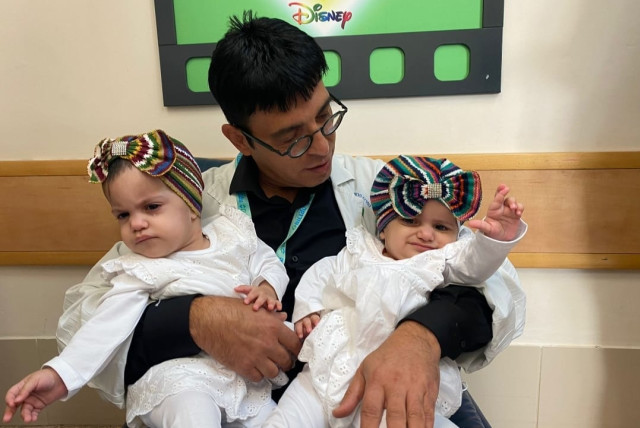 Dr. Mickey Gideon always aimed high with zealous determination. His passion to achieve his goals and immense hard work got him a seat in Ben – the Gurion University of Negev, Israel. Highlighting his professional performance, he is presently serving as Vice Chairman of the Department of Neurosurgery and Director of Pediatric Neurosurgery at Soroka University Medical Center. Dr. Gideon's gratitude and passion for the field of medicine and pediatric surgery remain constant throughout the years.
Professional Climax: Successful Surgery of Craniopagus Twins
Neurosurgery is certainly one of the most challenging specialties of medicine. Nevertheless, every surgery is different and therefore requires a unique set of ideas, skills and competencies. In pediatric neurosurgery, Dr. Mickey Gideon achieved the lifetime achievement of successfully separating conjoined twins. This rare case involved craniopagus twins – twins born joined at the head. It was a very rare and critical case that required a lot of input to save the twins.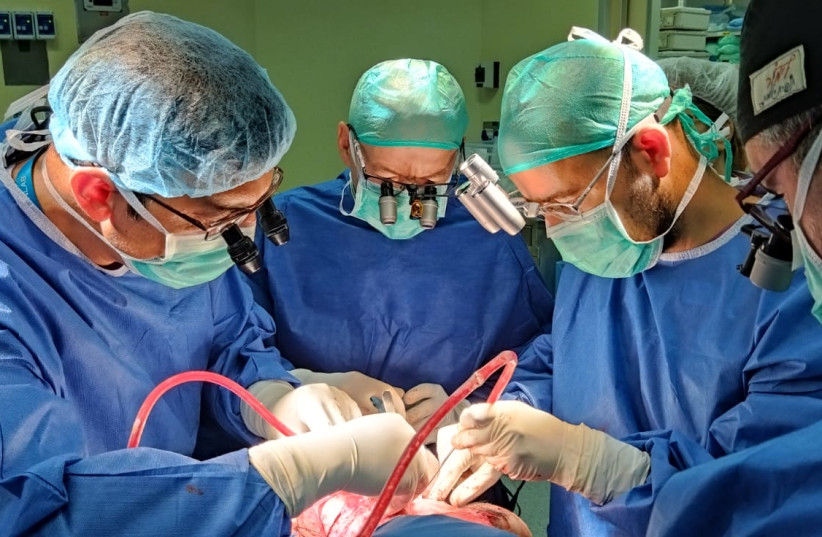 The twins were born in August 2020. For one year, the twins had not seen each other, as they couldn't face each other. The moment Dr. Gideon's team put the two babies facing each other was fulfilling and emotional. He claims no other moment in his life can make him as emotional as this one memory can.
Combat the Stressful Days
Dreams demand strong determination. Dr. Mickey Gideon is an example of believing in oneself and transforming dreams into reality. Today, he is one of the most competent pediatric surgeons in Israel.
Dr. Gideon respects his profession and denies calling it a job. He has been deeply inclined towards his profession of medicine and surgery since the beginning of his career. For him, each passing day brings him new experiences. Dr. Gideon believes practicing medicine is not a job. It is his love and life. Nothing compares to medicine so he does not call it a job. Doubtlessly, there are days when surgeons can not handle cases successfully. Sometimes matters go wrong and they stress surgeons out. This often brings a wave of depression that steals the will to return to the hospital and carry on. In such instances, one must remember that everyday we learn something new about the human body functions. Simultaneously, it is very important for doctors to learn how to combat.
Doctors must have a strong social network and family support. All doctors should know that every doctor goes through it. Having someone to talk to is the most important thing for a doctor who wants to overcome stressful days. Despite being fervent about his field, Dr. Gideon confesses about the tough days.
Technology & Medical Curriculum
Medical technology is endlessly contributing to multiple specialities of health care. The curriculum for medical students needs some amendments to introduce the upcoming doctors to the basics of technology. Likewise, in the surgery of conjoined twins, Dr. Gideon employed technology for accuracy, maintaining zero margins for mistakes. He also believes in technology being an exceptionally essential part of surgical interventions in the near future.
Despite the successful surgeries and experience, Dr. Mickey Gideon recognizes the need to modify the medical school curriculum. In contrast to previous decades, surgeries today are robotic and monotonous. Technology has made its way to the operation theatres. However, where there is technology, technology experts are required.
Undermining Intelligence
Medicine demands passion, determination and enthusiasm. Consequently, people who assume they are not geniuses and undermine their intelligence can excel in medicine.