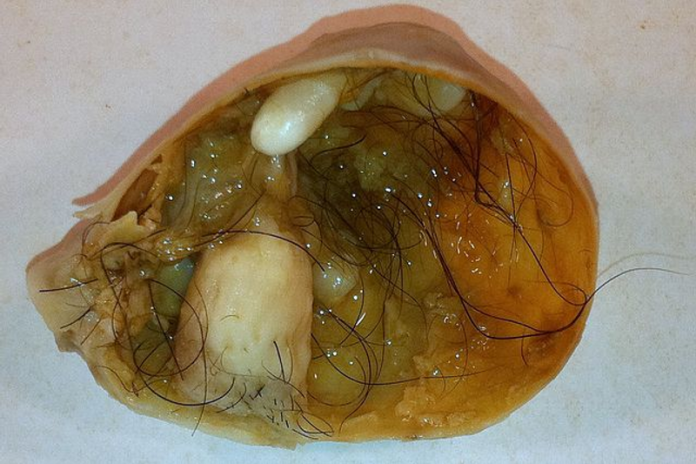 Things aren't always as they seem, the same goes for diagnostic avenues. Incidental findings of often more significant medical issues when exploring for symptoms of a different condition are quite common in the medical realm. What's more, the issue is often completely unrelated to the initial event.
A similar such case was reported by the Japanese Society of Neuropathology. A recently published case report described an adolescent female who was undergoing surgery for appendicitis had large, bilateral and mostly cystic ovarian masses (tumours) in the ovaries.
The masses were removed 3 months later. The mature cystic teratoma contained well-differentiated and highly organized brain and brainstem tissue with hair and greasy material. The tumours also included structures that mimicked cerebellar features and segments of the brain stem. Moreover, a thin bone encased the tumour resembling elements of a skull.
The patient presented with no neurological symptoms and was doing well overall.
Teratomas with components of the central nervous system have been reported previously. However, in this case, there were a few findings that approximated aspects of the tumour to an adult brain. Teratomas consist of one or more germ layers and are most commonly benign. However, can be malignant in rare instances, for example, immature versions.
Teratomas can be found in extra-gonadal locations, testicles and ovaries. Growth can include connective tissue, teeth, cartilage, thyroid/endocrine, fat and skin elements. Although teratomas are mostly benign, they can cause secondary problems depending on the impact of the contents and the location. Prevalence of ovarian teratomas is highest during the reproductive years.
References