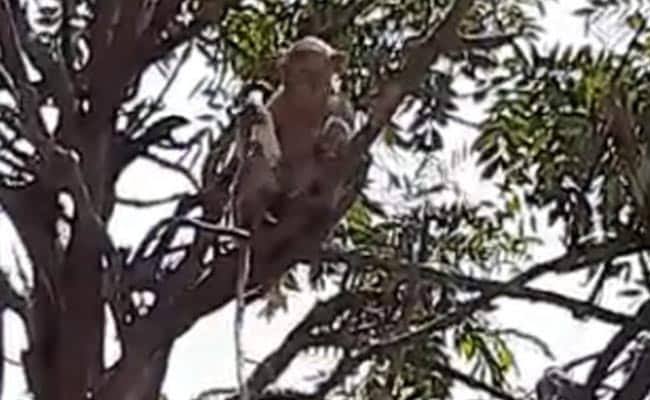 India is known as one of the most densely populated countries in the world. Currently, India has165,799 cases of the COVID19 and 4,706 deaths. Officials state that congested residential areas, poor economic condition and collapsing healthcare system favor the increase in cases of COVID19. According to the authorities, a troop of monkeys snatched three samples from the medical official. To begin with, this added more risk to the already worse condition. In India, monkeys are common stray animals. This pandemic wave is already about the survival of the fittest.
This incident took place in Meerut. It is located 460 km north of Lucknow which is the capital city of Uttar Pradesh state of India.The medical official, a lab technician, visited the Meerut Medical College in the morning where the sampling of blood took place. Surprisingly, the monkeys not only stole the samples but they sat in trees chewing the sample containers.
"Monkeys grabbed and fled with the blood samples of four COVID19 patients. All four patients are undergoing treatment. We had to take their blood samples again." said Dr S. K. Garg, a top official and holds authority in college. "It is still not confirm if the monkeys can contract the virus from blood samples or not."
Monkeys are likely to be vectors of Coronavirus.
Unfortunately, authorities were clueless about the spilling of samples. However, the risk was quite alarming as the monkeys could enter the residential areas and spread the virus. "While animals cannot be responsible for carrying this disease, but if they are carrying these sample tests and they move away from the medical college to residential areas then definitely if there are contaminated kits there, then they (the monkeys) can spread the infection further." Says Amir Haque, Lucknow Bureau Chief.
They are most likely to be the vectors of novel virus in this case!
Thanks to pure good luck. Meerut Medical college superintendent Dheeraj Raj reported recovery of samples without any damage. "There is no risk of contamination or spread of COVID19."
He also reported retesting of the three patients.