Researchers at University College London have designed a new sampling method that allows measurement of the stress hormone, cortisol, from your earwax
It seems like that sticky stuff inside your ear might be more useful than we thought. In a study published in the journal Heliyon, researchers have found the bacteriostatic properties of the earwax make it a likely candidate for measuring cortisol levels.
Cortisol, the stress hormone, reveals more than just your stress level. It can help regulate blood sugar levels, control blood pressure, and aid metabolism. Furthermore, cortisol levels are also a biomarker for depression.
However, obtaining accurate measurements of cortisol is a real challenge.
Earwax Sampling Device for Cortisol Levels
Similar to a q-tip, the device takes a swab of the earwax from inside the ear. However, to prevent the swab from going too far inside, researchers have designed a brake within the device. The tip is covered by a sponge containing a solution. This allows for a reliable and effective method of taking samples. Thus, allowing for a quick, cheap, and effective at-home method of taking a sample.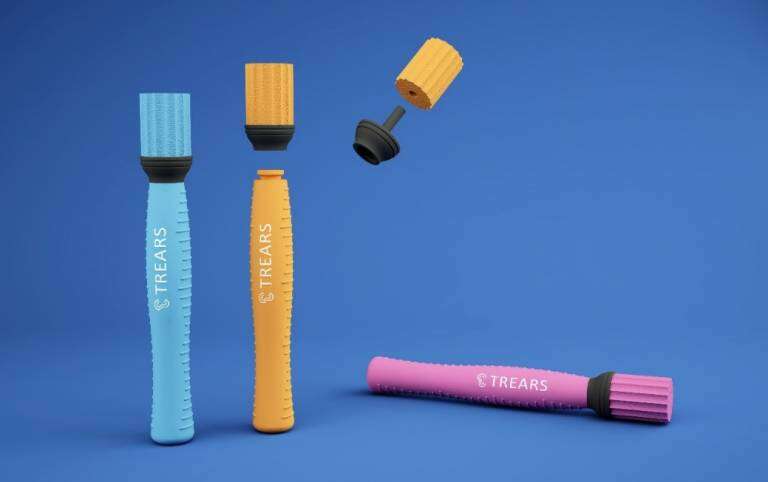 The current method of cortisol sampling includes blood and hair specimens. Generally, hair specimens help measure chronic cortisol levels. However, local stressors can affect the concentration of the hormone. Thus, causing researchers to argue that it might not be the most appropriate or accurate method.
Earwax Yields More Cortisol Than Hair
A slightly painful syringe procedure helped collect earwax samples. A month later, participants underwent the same procedure in one ear and the newly developed sampling technique in the other ear. They administered the new sampling technique by themselves. 
Cortisol concentrations in the earwax, hair, and serum samples of all 37 participants was compared with each other.
The findings showed the cortisol concentration from the earwax samples was higher than in hair, although serum samples contained more cortisol than both.
Furthermore, along with yielding more concentration of the hormone the device was also rated as the most comfortable method out of all. Additionally, it was least affected by confounding factors such as stressful events. 
Reference:
Herane-Vives, Andres, et al. "Measuring Earwax Cortisol Concentration Using a Non-Stressful Sampling Method." Heliyon, vol. 6, no. 11, 2020, doi:10.1016/j.heliyon.2020.e05124.