A nurse was performing a mucosal tracheal swab through a patient's breathing tube when she heard it snap inside the lungs.
An Xray was immediately performed after the incident but could not locate the swab in the airways
It was only after putting a camera down the patient's throat that the swab became visible.
As reported in the journal BMJ Case Reports, the 51-year-old woman had recently undergone brain surgery. A tracheostomy tube was put in as she was transferred to the University Hospitals of Leicester. 
A tracheostomy tube is a breathing tube that's put inside a patient's trachea through a surgically created hole on the front of the neck. It assists a patient's breathing as they recover from head and neck surgeries. There are currently no guidelines on how to test for COVID-19 in patients with an airway on the front of the neck.
Swab Snaps Inside Patient's Lungs
Prior to discharge to a nursing home, the 51-year-old had to undergo COVID-19 testing as per the hospital's protocols. However, as a nurse attempted to perform a tracheal swab through the breathing tube, she felt it snap. While swabs are generally designed to snap so they can fit inside the test tube, they shouldn't while inside a patient's lungs.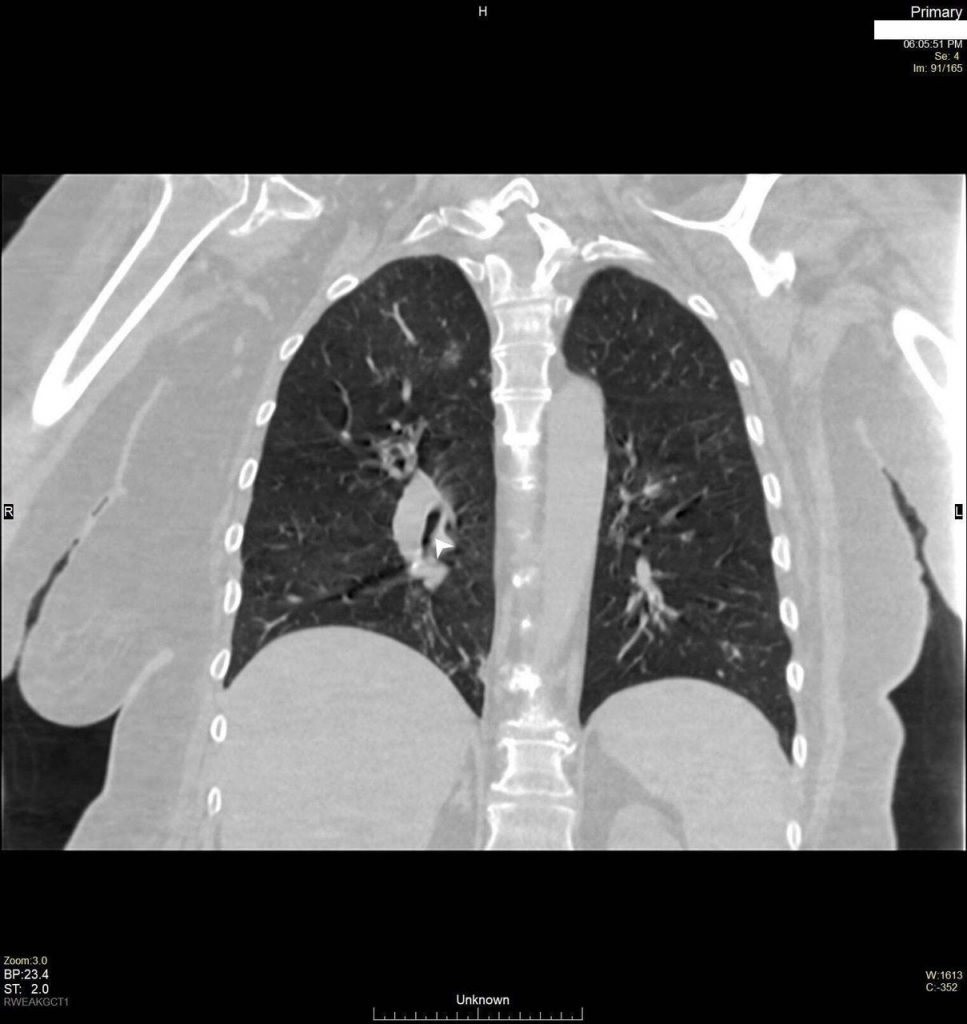 For a brief amount of time, the patient became a bit unsettled and her oxygen saturation levels fell. However, she quickly returned to normal.
Upon investigation, the doctors found no sign of the swab on an X-ray or CT scan of the lungs. However, a narrowing of the bronchus and the presence of inflammation within the lungs made them suspect a foreign body within the patient's airways.
Camera Passed Through the Patient's Airways
A flexible endoscopy was therefore planned. This is a procedure that generates aerosols and is thus considered high-risk for spreading COVID-19. The swab located in the right lung and thereafter removed.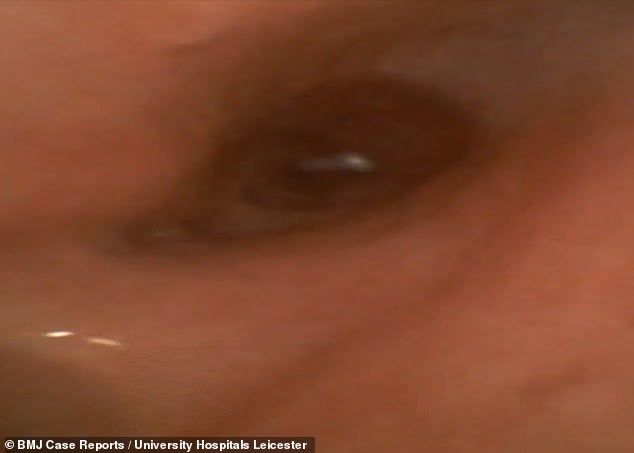 Due to endoscopy being a high-risk procedure, it requires the need of wearing full-body protective equipment. Which, in turn, increases the chances of human error occurring during the procedure.
In conclusion, the authors of the study state the need for clear guidance on COVID-19 testing in patients with the front of neck airways.  Additionally, visualization of the airways should be considered the first choice of examination if there is a suspicion of a foreign body in the airways. 
Reference:
Hussain MH, Siddiqui S, Mahmood S, et al. Tracheal swab from front of neck airway for SARS-CoV-2; a bronchial foreign body. BMJ Case Reports CP 2020;13:e237787. http://dx.doi.org/10.1136/bcr-2020-237787