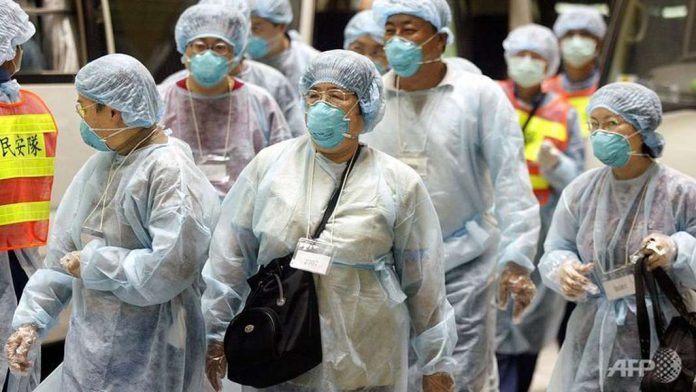 Late last year when multiple workers from the seafood market at Wuhan, China, started experiencing flu like symptoms, no one thought much about it. Soon people all over the city started getting admitted in hospitals for a mysterious viral pneumonia of an unknown etiology. When Chinese researchers started investigating the cases, they discovered a completely new strain of coronavirus.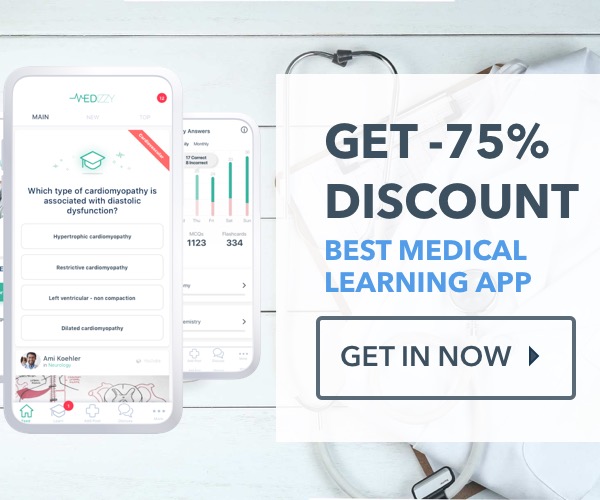 In 2002 China faced a similar situation which gave rise to a SARS (Severe Acute Respiratory Syndrome) epidemic resulting in 8098 cases and 774 deaths worldwide.
A total of 59 cases of the unknown viral pneumonia have been reported so far, with one death and seven being reported to be in serious condition.
Coronaviruses are a group of viruses linked to causing a wide range of diseases from the common cold to the more serious MERS (Middle East Respiratory Syndrome) and SARS (Severe Acute Respiratory Syndrome). Coronavirus infection can cause a variety of symptoms ranging from fever, cough, shortness of breath to the more severe pneumonia, respiratory distress and death. Coronaviruses are zoonotic, meaning they spread from animal to human. The SARS epidemic of 2002 was traced back to civet cats, whereas MERS was traced to dromedary camels.
Chinese authorities have not yet identified the source of the virus causing the outbreak in Wuhan. The city's seafood market has been closed for disinfection since January 1st, prompting fear that the virus may be transmitted from animal to human. So far there is no evidence of any human-to-human transmission and there have been no reports of healthcare workers being affected. Around 121 close contacts have been placed under observation. The Wuhan Municipal Health Commission stated no new cases have been reported since January 3rd.
Recently a man in Japan tested positive for the new coronavirus infection after returning from Wuhan. So far, two new cases have been reported outside of China of the new viral strain. Both patients had a history of travel to the region. The CDC (Centre for Disease Control and Prevention) has issued a Level 1 warning for the city of Wuhan. Several countries have also implemented health screening of travelers arriving from the Chinese city of Wuhan.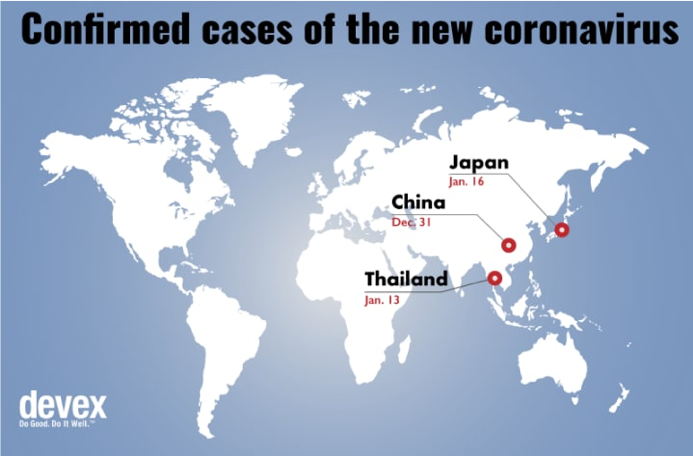 WHO has not yet recommended any travel or trade restrictions with China due to the limited information available on the overall risk of this viral pneumonia. However, as the Lunar New Year approaches, millions of Chinese are expected to travel overseas, and the fear of outbreak remains. WHO continues to work closely with the Chinese authorities to monitor the disease.
The WHO (World Health Organization) recommends regular hand washing, covering of mouth when coughing or sneezing, thoroughly cooking meat and eggs, and avoiding close contact with anyone showing signs and symptoms of a respiratory illness, as preventive measures to reduce the spread of disease.
References:
https://www.who.int/health-topics/coronavirus
https://edition.cnn.com/2020/01/06/health/china-pneumonia-intl-hnk/index.html
https://www.washingtonpost.com/world/asia_pacific/china-identifies-new-strain-of-coronavirus-as-source-of-pneumonia-outbreak/2020/01/09/f2625650-329f-11ea-971b-43bec3ff9860_story.html
https://www.devex.com/news/after-thailand-japan-confirms-imported-case-of-new-coronavirus-96376
https://emergency.cdc.gov/han/han00424.asp
https://www.aljazeera.com/news/2020/01/japan-confirms-case-coronavirus-infection-200116012730381.html